As 'decent days at work' go, cold-weather testing the Lamborghini Sterrato must be right up there.
This Huracán-based supercar with rally car-like features first appeared in 2019 as a concept. 'Sterrato' loosely translates as 'dirt road', which gives you an idea of the thinking behind it.
With 43mm more ground clearance than the Lamborghini Huracán, a wider track, balloon tyres, damage-resistant cladding and a four-wheel drive system giving increased rear bias, it was a wild concept. But just a concept?
Apparently not. The fact that it's undergoing cold-weather testing, as our spy shot above shows, suggests that a production run is imminent. Word is they could make 500-1000 Sterratos. Certainly an extensive cold-testing programme would be extreme if they were going to make only a few, destined to be locked up in collections.
Lamborghini is still several years off replacing the Huracán, and it needs minor updates to keep it ticking over.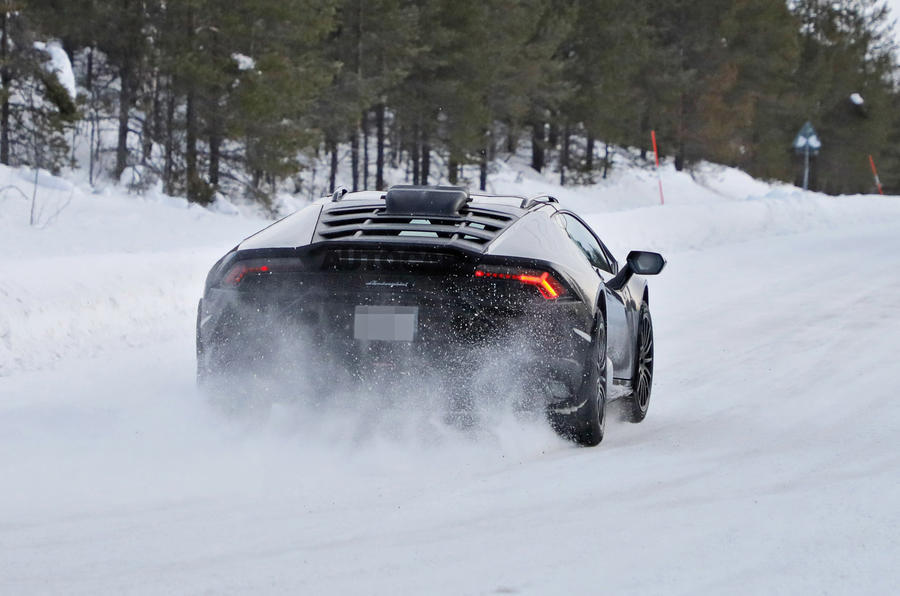 Lamborghini keeps making the Huracán better and better, which sounds obvious but is by no means a given in the car industry. When it was launched, it looked glorious and sounded terrific but had handling that was inert, overtly 'safe' and understeery, apparently because customers wanted it that way. Over time, Lamborghini has gradually found that they don't. Last year's Huracan STO was one of the most hilarious editions.