This week, Steve muses on the eccentricities of Ford's CEO Jim Farley, reflects on the sophisticated crudeness of the Mitsubishi L200 Barbarian and explains why the Artura is, a week before it's reveal, already shaping up to be the best-looking McLaren yet.
Sunday
Ford has had its share of unusual characters in a century of leaders, but its CEO today, Jim Farley, must surely be among the most remarkable. While busily changing Ford's whole fabric to embrace electrification (at a mighty cost to the bottom line, hopefully temporary), this incorrigible car nut, racer and Twitter jockey never loses a chance to boost his troops or spread the word that cars are good. Farley chose the night that the rest of America was glued to the Superbowl football final to post pictures of his latest project (below). When requested, he sent word that you and I can get our own model GT40s by investing £295 plus six weeks of painstaking after-hours effort, just like he did. Amazing bloke.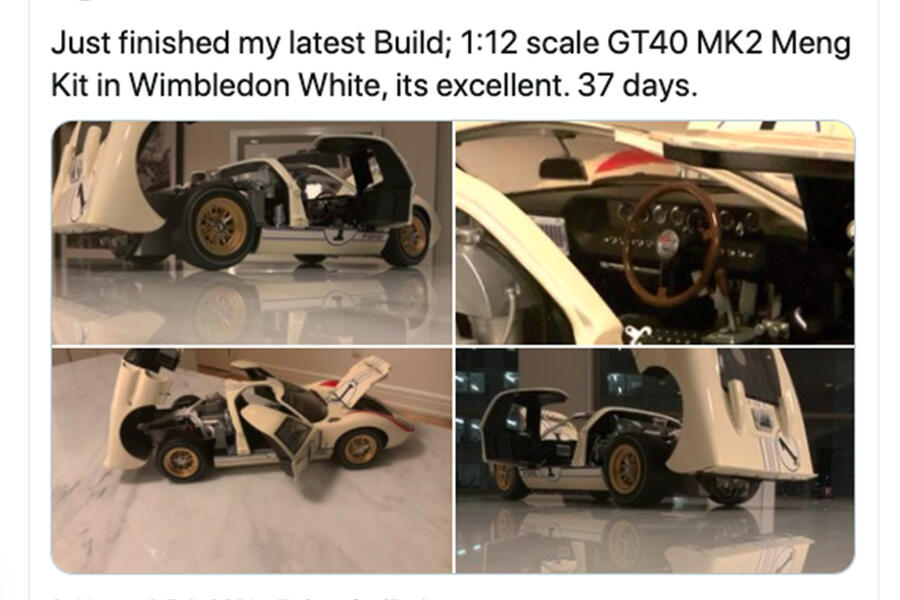 Tuesday
Driving 25 miles from home to get 'the jab' provided an unchallengeable opportunity for some miles in the Mitsubishi L200 Barbarian pick-up truck that I've been enjoying more than I should admit. I discover that simple appreciation of a fundamentally crude vehicle encourages you to reflect on the real-world qualities, picked from the usual suite of road testers' strengths and weaknesses, that you really care about.
Forgive me, but I still like a strong, rattling diesel engine that starts pulling in the basement of its rev-range, especially when it's bolted to an ultra-smooth automatic gearbox.