Clearly, I've driven many cars over the year, and while seriously struggling to remember them all, let alone pick out the best, a memory popped into my brainbox.
Back in June I was in Trieste, Italy. The venue was a delight, but the drive in a Mercedes-AMG C 63 S Cabriolet trumped that. I wrote in my review that 'this was the best fun I've had all year', and six months on, and a throng of cars later, that comment still stands.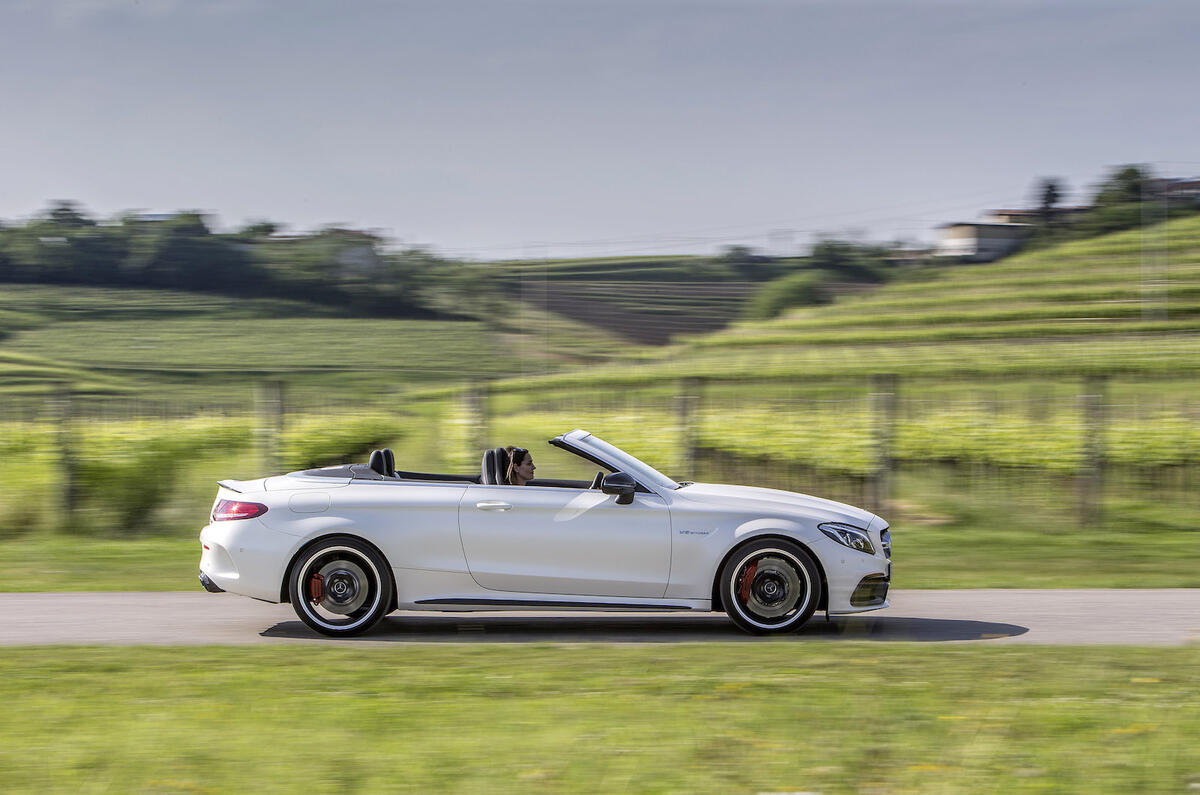 The C 63 S, Coupé or Cabriolet, isn't as technically adept as a BMW M4; I've not tried, but have no doubt that it would be left for dead in a Nürburgring shoot out. But who cares. Unless you are going at dangerous speeds, the BMW isn't terribly fun on the road, whereas the Mercedes is a flipping hoot simply trundling through town. 
While BMW says it must pipe digital sound into the M4's cabin, because the turbochargers mute the woofle, the C 63 S's V8 manages to trumpet a chorus of pure V8 heaven, despite its forced induction. This is even more vividly experienced in the Cabriolet, of course, where every combustion pulse at full throttle, and every backfire off it, is experienced in ultra-high definition clarity.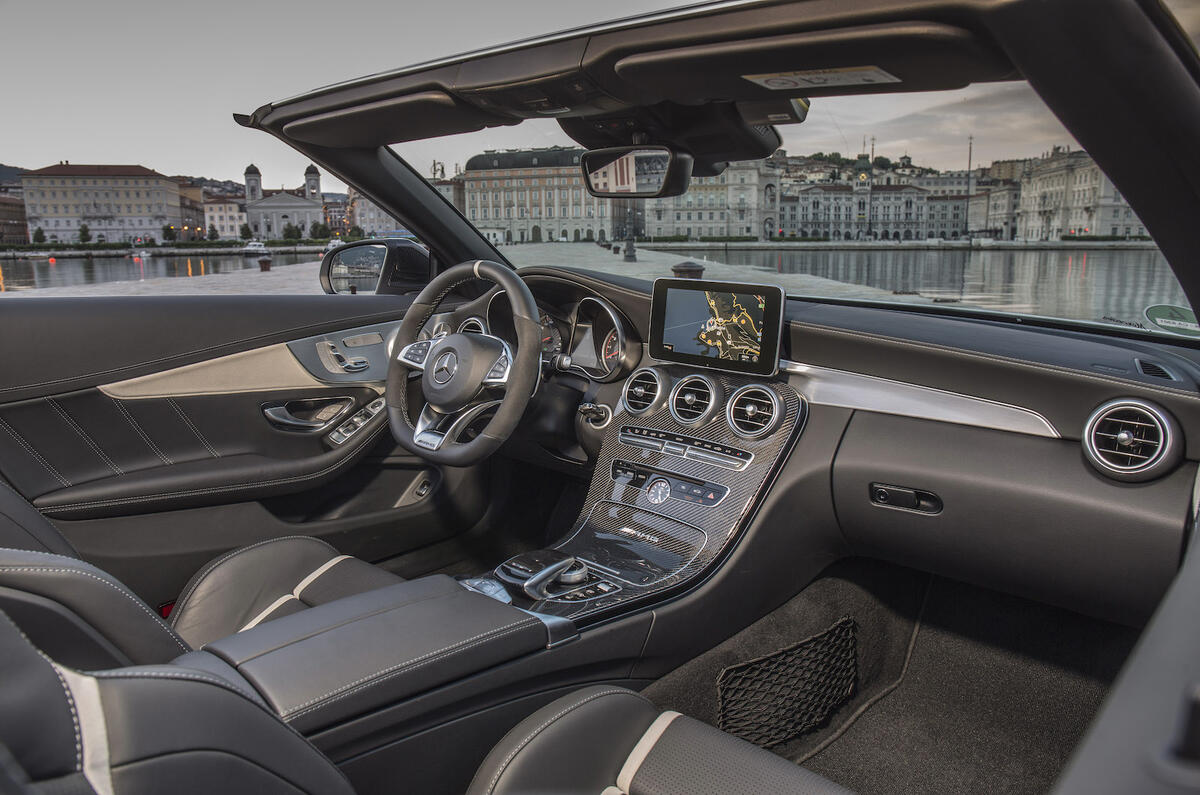 But it's not just the racket it makes; it's the chassis set-up. Sure, Mr BMW man is potentially experiencing higher cornering g-forces, but his eyeballs will be bulging by an inch in anticipation of the rear end spitting him into a bush. Meanwhile, in the Mercedes, you are enjoying the incongruously smooth delivery of 503bhp to pop off every apex with a joyful, quarter-turn of opposite lock. Never once is this taxing or frightening.