There might be no better illustration of the power of predictive product planning and perfect launch timing than the Kia Sportage.
Kia has been strong in SUVs since its first tentative steps in the UK in the mid-1990s. I remember a facility trip to South Korea where the first-generation diesel Sportage was handed over to eager journalists who were unable to contain their giggles when the dumpy-looking SUV's measly 55bhp output was insufficient to get it into the outside lane of Kia's banked test circuit.
Blessedly, the factory listened to our comments, and the diesel was never imported to the UK. The petrol model, however, sowed the seeds of recent successes, proving that breakthroughs in the car market can easily take more than a decade to build.
Kia, with its range of good-value SUVs, has been steadily adding UK market share so that last year it finished with 89,000 sales, making it bigger than Citroën, Fiat, Land Rover, Mazda and Mini. Sales volume has just about tripled since 2007.
The breakthrough came with the previous, third-generation Sportage, which was launched in 2010 when C-segment SUVs were just gaining in popularity and market choice was relatively limited.
Kia started 2010 with 5,000 sales of the Sportage, but the right car at the right time was worth double-digit growth as it rocketed up to 20,000 sales in 2015.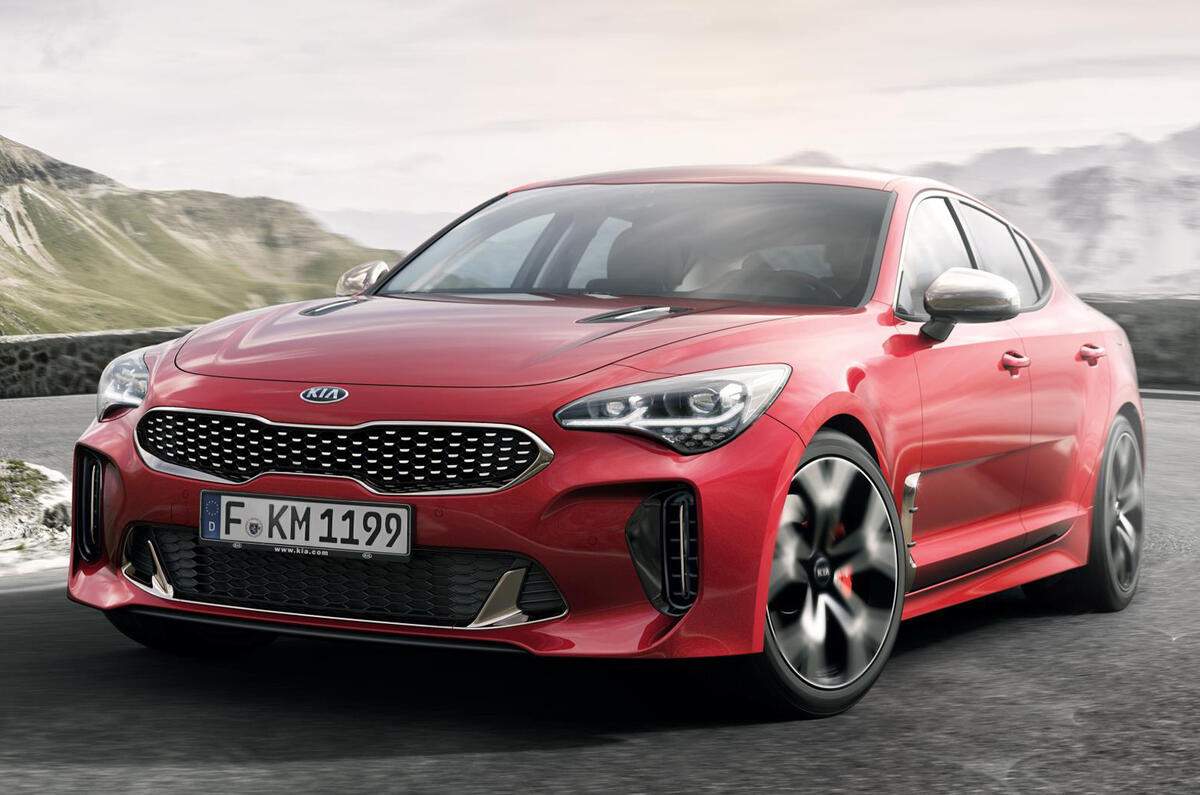 Last year was an even better year for the Sportage. A brand new model with more appealing styling and interior and better engines and road manners rode the waves of burgeoning SUV sales to record an astonishing 40,000 registrations – double its previous year's sales. In fact, the Sportage now generates nearly half of Kia's total sales volume.
"We got in on a 1 February launch, so we hit the March market, which helped," says UK CEO Paul Philpott, "but we could also build on an established customer base and a model with very strong residuals."
With strong residual values underpinning PCP finance and keen pricing, the Sportage is highly competitive on monthly rates. "You can have a top-spec Sportage for a mid-spec SUV from a European manufacturer," says Philpott.
The Sportage appears to be in demand in the used market, too, and Kia claims it's the 'fastest-moving' used car in the UK, with each model averaging just 24 days on a dealer forecourt.
The importance of the success of the Sportage can be seen elsewhere in the range, with the forthcoming Stinger (pictured above), a rear-wheel-drive sports fastback that it's hard to imagine Kia having the confidence to launch without the success of its big SUV.
The Stinger might add 2000 to 3000 cars to Kia's UK full-year sales when it launches in 2018, but its more important role is to build some love for the Kia nameplate and lift sales of bread-and-butter models like the new Picanto city car, whose 13,000 annual sales are expected to rise, possibly to as high as 15,000 a year, if the upper-end of sales expectations are met.
Don't sniff at all those SUVs increasingly visible on Britain's roads. They help enthusiast cars like the Stinger into production, and we should all be grateful for that.