He had won the Dakar Rally three times before, but Qatari off-road racer Nasser Al-Attiyah's fourth was extra special, given that it was his first since the event relocated to the deserts of Saudi Arabia in his home region.
The Toyota Gazoo Racing driver dominated the epic event in his Toyota Hilux, winning just two of the 12 stages but leading nine-time World Rally Champion Sébastien Loeb – who was driving a Prodrive-built BRX Hunter – by 27min 46sec at the finish.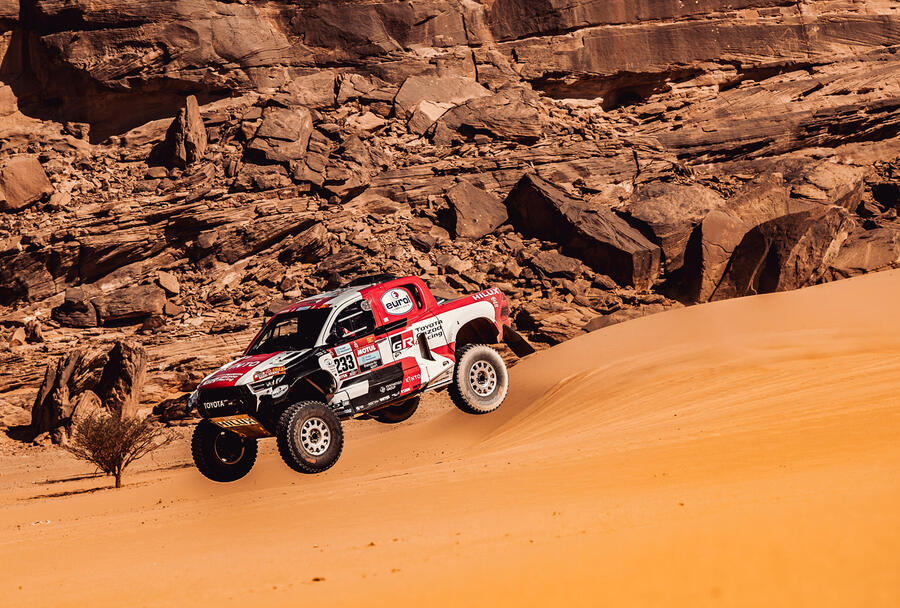 Audi endured mixed fortunes on its Dakar debut with its new hybrid-powered RS Q E-tron. Stéphane Peterhansel, a 14- time Dakar winner, was out of contention after crashing on the very first stage and team-mates Carlos Sainz and Mattias Ekström lost lots of time to navigational errors.
But the Audi won four stages on its debut and was considered at least a match on pace for the Toyota and Prodrive entries. Ekström finished ninth and Sainz 12th.
Motorsport Greats: Jimmie Johnson