As the world of sport went into lockdown along with the rest of us, TV broadcasters understandably scrambled to fill the void left in their schedules.
Racing esports seemed the natural fit: the cars and tracks we all know, (some of) the drivers we recognise, and all possible without stepping outside. After all, a steering wheel and pedals are closer to real driving than moving an on-screen football player with a control pad.
Formula 1 certainly tried to make an impression with its Bahrain Virtual Grand Prix, bringing in a handful of current drivers to lend its test broadcast some legitimacy to fans with no experience of digital racing.
Johnny Herbert gave us all a giggle with his first-corner antics, but connection issues led to the now infamous LandoBot running half the race in place of McLaren's Lando Norris. The race was held with a handful of driver assists that neither the professional gamers nor the real-world drivers are allowed to use in regular competition, so wasn't even a fair representation of the official F1 esports series.
It's clearly being treated more as an entertaining distraction, with only five F1 drivers confirmed for the second race out of a field of 20. And a returning Johnny 'human missile' Herbert, of course.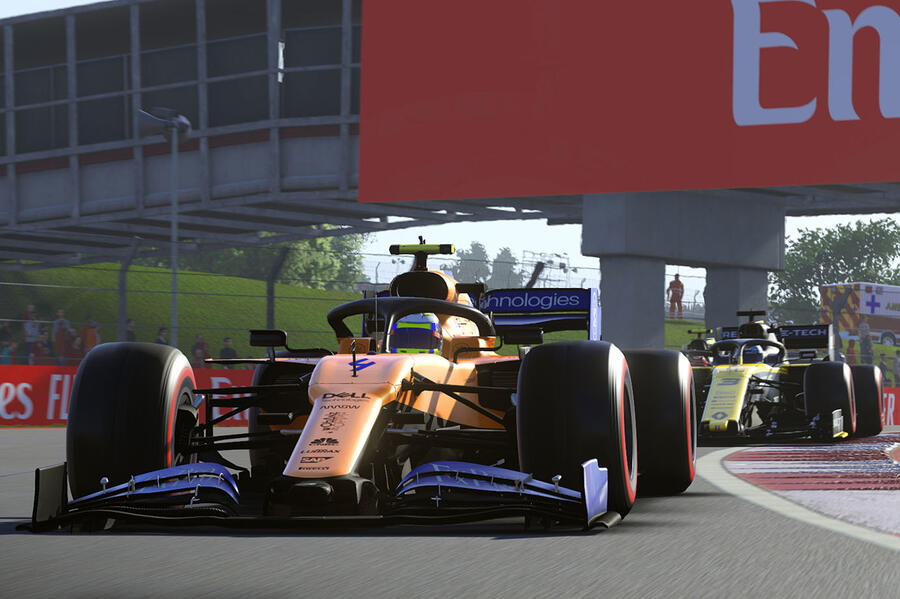 As someone who has watched virtual racing for years now, I wonder whether this halfway house approach will win over fans - and whether they'll stick around once restrictions lift, the motorsport calendar starts up again and the esports series goes back to online streaming.
I hope they keep tuning in: the racecraft is the same, the overtaking opportunities take just as much timing and precision, and though it's hard to believe, some of the drivers are even bigger characters than the ones you'll find in the F1 paddock.
There's also just as much variety online as there is in reality. Even at nine o'clock on a weekday morning, a quick glance at the most popular games being broadcast live on Twitch – the streaming platform of choice usually dominated by popular shooters like Call of Duty and Fortnite – will show you that iRacing alone is being watched by thousands of viewers. The official F1 2019 game isn't far behind. Endurance racing fans have Assetto Corsa Competizione, the official game of the Blancpain GT championship.