I first met six-time World Rally Champion and current points leader Sébastien Ogier wearing a sombrero. For once, the grammatical ambiguity of that sentence is irrelevant, because we were both wearing sombreros.
And guess what? In the course of a lockdown clear-out (which I guess a few people have been doing recently), I actually found my sombrero: crumpled at the bottom of an old suitcase along with a vicar's cassock (don't ask).
I was given this headwear at the 2008 Rally Mexico – the first round of what turned out to be Ogier's title year in the Junior WRC – when his Citroën team was hosting a pre-rally shindig that ticked every Mexican cliché in the book.
The 24-year-old Frenchman was introduced, looking slightly geeky with a pudding-bowl haircut and a white Citroën shirt straight out of the packet. He had a solid rather than spectacular reputation at that point, having won the Peugeot 206 Cup in France the year before, which is why nobody who wasn't French had heard of him.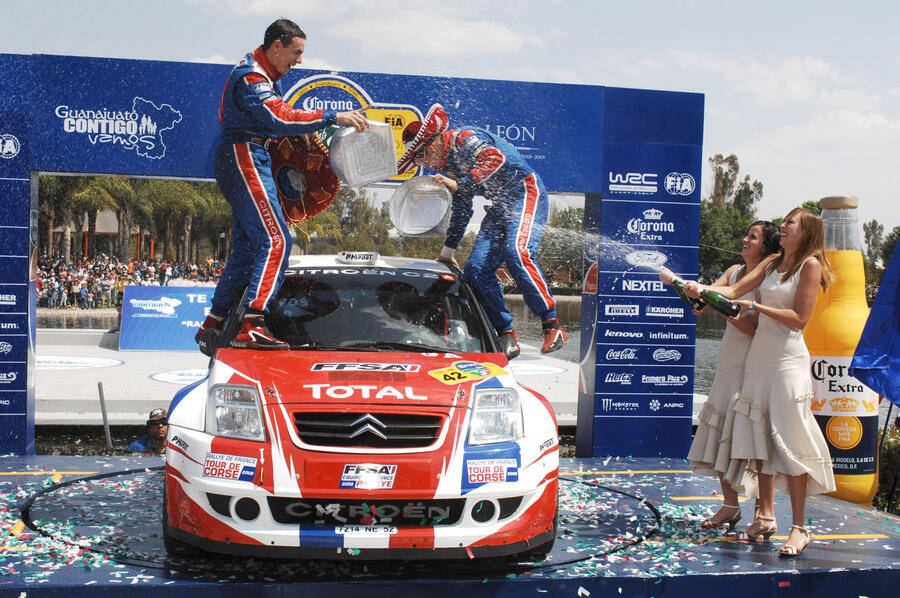 Obviously you had to be good to lift the Peugeot 206 Cup, but it's a big leap from winning a one-make national championship to competing in the global series intended as a breeding ground for future rally champions.
Presented to a group of international journalists for the first time, Ogier seemed ill at ease and nervous, lurking quietly in a corner of the bar that had been reserved for the occasion. But eventually he relaxed and began to enter into the spirit of things, donning one of the oversized sombreros that were being handed out and stopping to chat (en français, as he couldn't yet speak much English).
It wasn't a particularly long conversation, but I remember asking him what it felt like to be another Citroën-driving Frenchman called Sébastien in world rallying.
Ogier politely pretended that this was an original thought that had never occurred to him before and replied that it wouldn't be right to compare himself to Sébastien Loeb in any way, shape or form. Loeb was a legend, while Ogier was just starting his career. All he had was a bucketload of respect for a man who by then had won four of his eventual nine titles.