Five years. That's at least how long it will take for one of British motorsport's most influential organisations to recover from the effects of the coronavirus pandemic. The British Automobile Racing Club (BARC) runs more than 30 of the UK's best racing series, including the British Touring Car Championship. It also operates three permanent circuits – Thruxton in Hampshire, Pembrey in Wales, Croft in Yorkshire – and the Gurston Down and Harewood hillclimbs. Track days, driving experiences and race meetings all feed into what was a thriving business – until the shutters came down in March.
The BARC offers a sobering snapshot of the devastation wrought by Covid-19. But it's also a beacon of how an industry brought to a standstill can come together to find a way not only to survive, but also thrive – at least one day. As for us all, there are hard miles ahead for British motorsport in the years to come.
Venues take the brunt
Ben Taylor, former boss of Motorsport UK's commercial arm, took over as chief executive of the BARC 18 months ago. He's led the group through the crisis while plotting its revival.
"We've borrowed a lot of money from the government to stay in business, but it's at a level that ensures the future," he says. "The profit we made in 2019 will be the amount we need for each of the next five years to pay the loan back. So in effect we're committing ourselves to being a break-even business for the next five years – which means we'll find it increasingly difficult to invest. It's not just the racing club, it's the venues. They all need constant management and maintenance. At the start of this year we were talking about how we raise the finance to make substantial investments in our facilities, but we've spent that money on staying alive. It's put us back five years."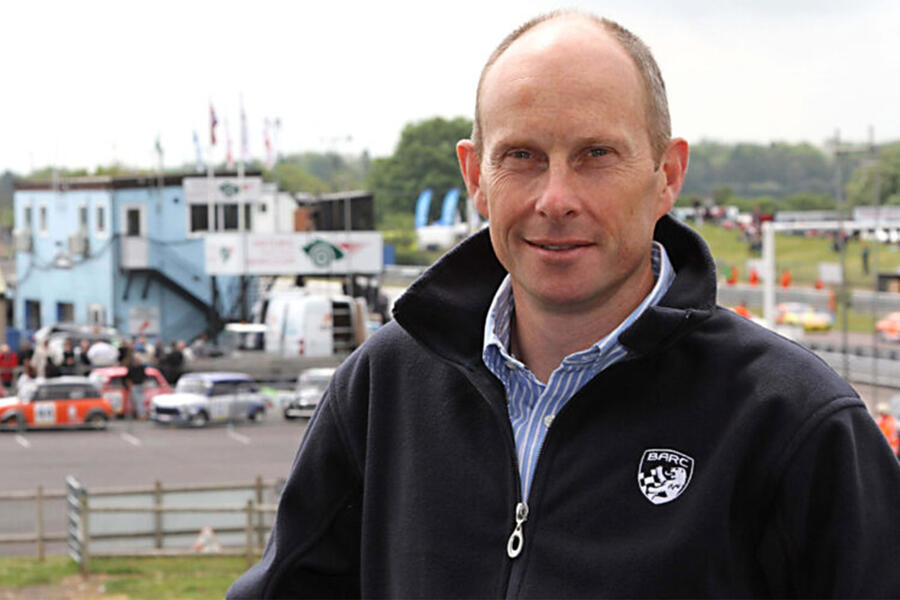 Taylor believes the venues have taken the brunt. "They are the unsuspecting and hidden victims in all this because they have had very little support," he says. "The competitors had their money back for events they weren't able to do, organising clubs have had track bookings and deposits back, which leaves the venues carrying the can. You've still got the maintenance, the overheads, rents – and there has been nothing coming in. The governing body has done some work trying to support motor clubs with their financial challenges, but the vast majority don't have many costs unless they are doing events. Those 200- 300-acre estates are what need looking after."
Why 2021 is a worry
When activities resumed in June and racing returned in July, the BARC worked hard to adapt to the new restrictions. "What's encouraging from a 2020 point of view is just how strong demand has been, albeit in a reduced-capacity environment," says Taylor. "My biggest concern is whether that continues into next year.