Back in the 1970s, Emerson Fittipaldi experienced a Formula 1 career of two halves.
For five years, first with Lotus and then with McLaren, he blazed away, becoming a two-time world champion – the youngest yet in F1 history – and a 14-time grand prix winner. But over the course of the next five years, his star burned out as he turned his back on McLaren in favour of his brother's Brazilian-backed 'dream team' that dwindled into a nightmare. Fittipaldi never won another grand prix and left F1 in 1980 as yesterday's man.
In just five years at Ferrari, Sebastian Vettel has equalled Fittipaldi's total career tally of 14 wins. But in the context of his time at Red Bull, in which he claimed four consecutive world titles and lowered the record for youngest ever world champion, his latter career in red has largely been written off as a failure – another dream that has dwindled into a nightmare.
The lack of a fifth title and a wince-inducing string of driver errors have sent the German's reputation into a tail-spin. Perceptions are harsh in F1: a man who is third in the all-time list of grand prix winners (53), behind only Michael Schumacher (91) and Lewis Hamilton (84), is stained by a question mark that suggests the numbers flatter his true standing.
IT'S NOT OVER YET
Vettel's communication breakdown with Ferrari sparked a three-day frenzy of lockdown driver market musical chairs, as Carlos Sainz signed to replace him and Daniel Ricciardo in turn took the Spaniard's place at McLaren. Except, of course, they haven't. Not yet. The game only counts for 2021, and the trio must first see out their current obligations if or when the 2020 season finally gets under way.
The plan is for F1 to resume with a double-header at the Red Bull Ring in Austria on 5 and 12 July, followed by twin races on consecutive weekends at Silverstone, subject to UK government approval and a possible exemption from the new, undefined 14-day quarantine rules.
If racing does get going, Vettel should be hungry for a successful Ferrari coda, adding to those 14 wins and even claiming that craved fifth title. It seems a long shot: Ferrari's spotlight will now surely be trained solely on to its young talisman, Charles Leclerc, who is contractually committed for the next five years. Still, fortune is a fickle mistress, and you never know. Vettel is still too good and too proud to be written off quite so easily.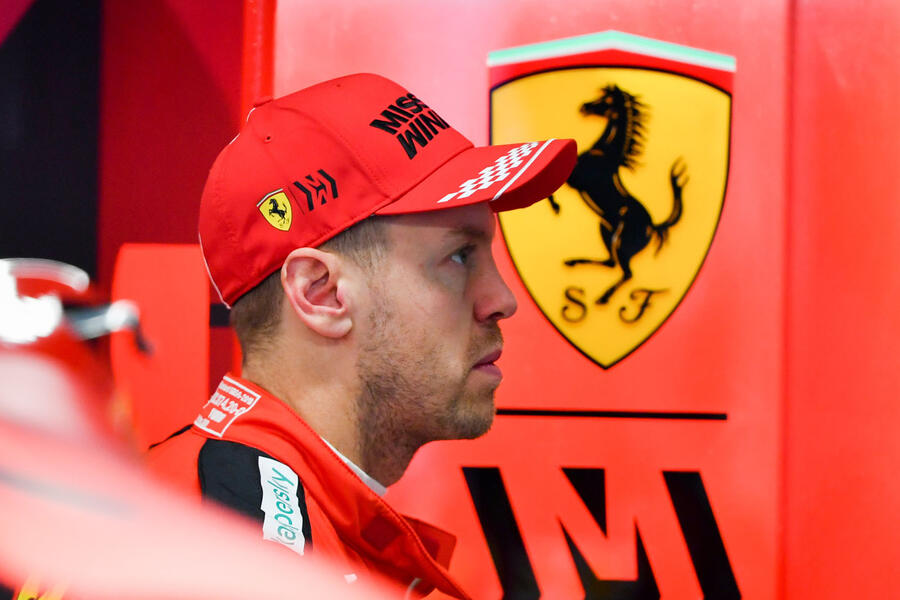 ALONSO WAITS IN THE WINGS
Relations at Renault might be a little awkward if the 2020 season does begin, given Cyril Abiteboul's curt response to his driver Ricciardo's decision to quit the team in favour of McLaren for next year.