Formula 1: is it sport or entertainment? The short answer is that ideally it should be both. But as usual in motorsport, nothing is ever that simple. Great sport, in which only the competitors control their own destinies, tends to be unpredictable. But when one individual or team performs at a level of vast superiority, the crucial and random element of chance is reduced. Predictability creeps in and sport slips into the realm of being labelled boring.
In the hybrid era of F1 that began in 2014, Mercedes-AMG has won 89 of the 121 grands prix – almost 75% of the races. Tough: that's what you get with a true sporting meritocracy. Except F1 isn't one and hasn't been for years. We're a long way from the 1970s, F1's least predictable and most competitive era, and it's too late to turn back the clock. It's beyond time for a spot of manipulation, but is that possible in a manner befitting a sport as well as an entertainment business? That's where F1 stands in the weird world of 2020.
Back-to-front arguments
That old tension between sporting purity and artifice has been back on the agenda during lockdown. Necessity has led to the scheduling of back-to-back grands prix when the F1 season finally begins on 5 July and 12 July at the Red Bull Ring in Austria, before the Hungarian GP takes place on 19 July, then Silverstone hosts the British GP on 2 August and what's called the 70th Anniversary GP on 9 August to mark the championship's seven-decade landmark. And those back-to-back rounds quickly became the focus of discussions as an ideal opportunity to try something different in experimenting with F1's race format.
A qualifying race on the Saturday featuring a grid in reverse of championship order was proposed – not for the first time – as a means of deciding the starting order for the grand prix itself on the Sunday. Sounds fun, doesn't it? Reverse grids are used successfully in other series, including Formula 2 and the British Touring Car Championship, while those in F1 who favour the idea point to the example of the 2005 Japanese GP when the genuine element of chance created by rain in qualifying left Fernando Alonso, Kimi Räikkönen and Michael Schumacher all starting from near the back. It resulted in one of the greatest races in history, so why not tap into that recipe by recreating it artificially at every race?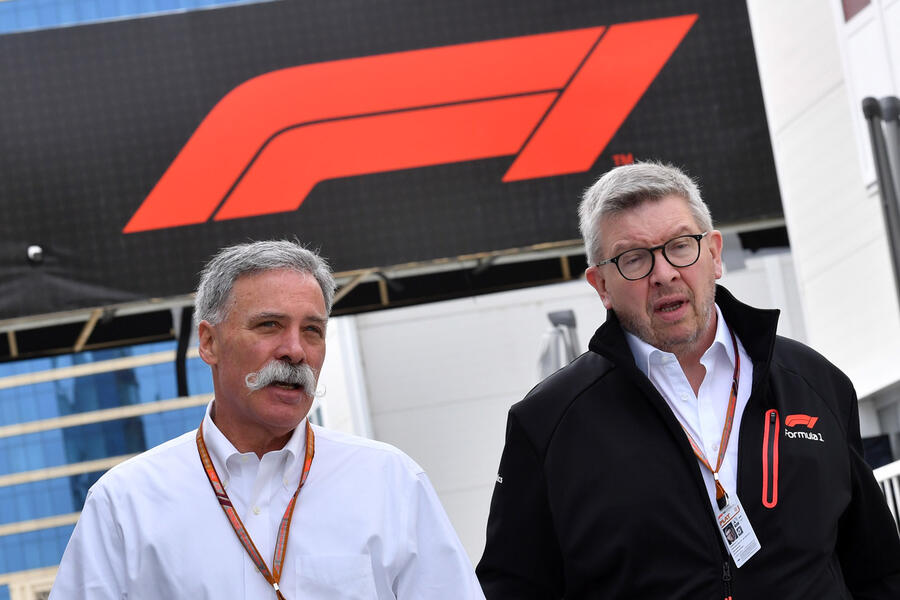 F1 sports boss Ross Brawn and the majority of the teams loved the idea. No prizes for guessing which was the main dissenting voice that blocked it. Mercedes team principal Toto Wolff didn't try too hard to hide his agenda: why should he give up his competitive advantage and risk Lewis Hamilton's seventh world title hopes? In his shoes, which way would you have voted?