They called Michael Schumacher the rain master and, before him, Ayrton Senna was considered to be unbeatable when the heavens opened.
More recently, the ultra-smooth Jenson Button has been labelled as a talent in the wet, but now we have another name to add to the wet weather hall of fame: Max Verstappen.
The 19-year-old's performance at the weekend's soggy Brazilian Grand Prix showed that he's not just great at wrestling more than 800bhp of Formula 1 car around a slippery Interlagos, but he's also brave enough to venture out onto bits of a track his more experienced rivals daren't sample.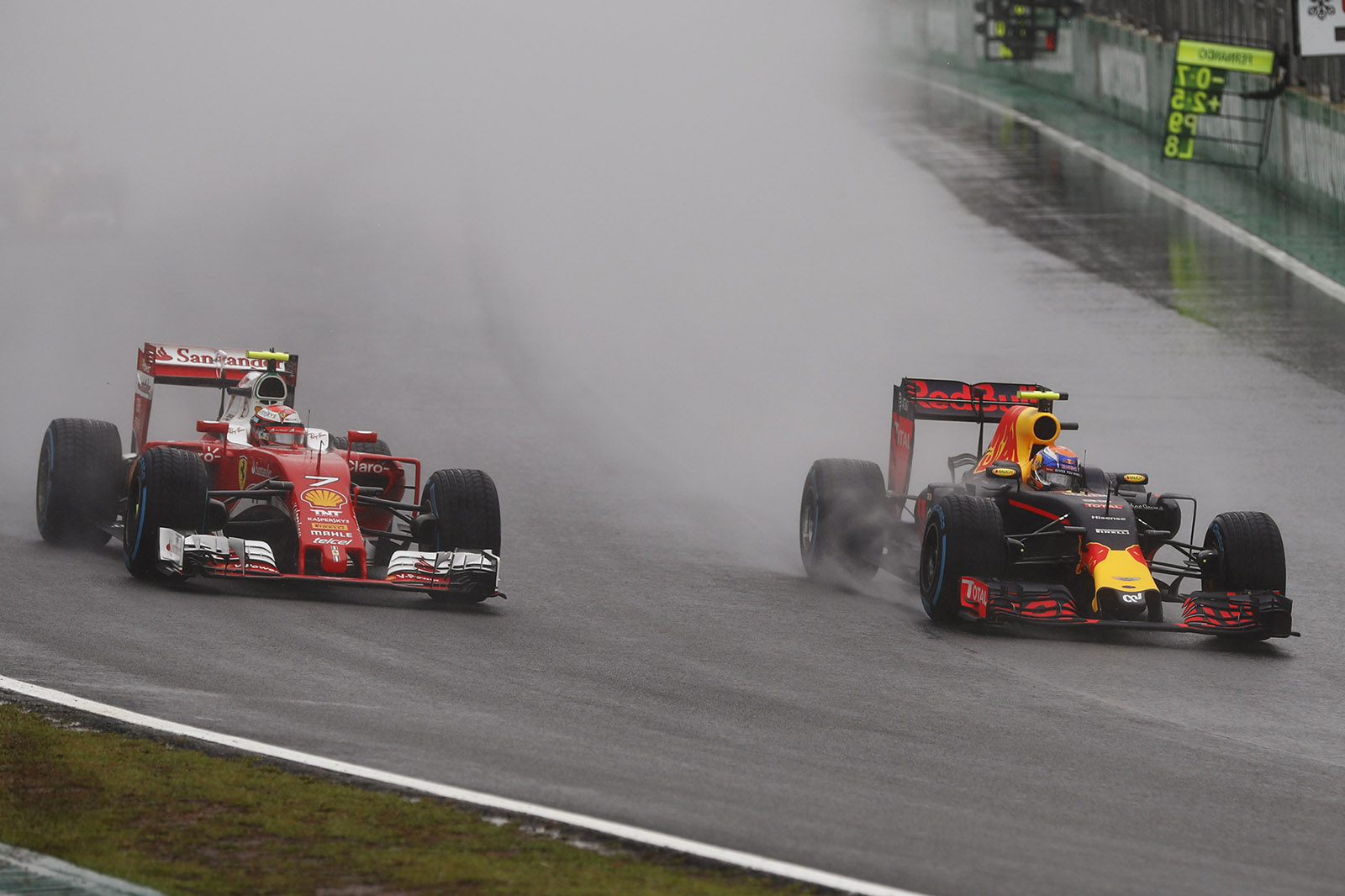 At several points in the race, Verstappen, not interested in the lines of the cars ahead, would run deeper into a corner and off the traditional racing line, using what many call the 'karting line' to make use of the less rubbered-in surface and gain more grip. This is something Verstappen was famous for mastering in karts, and despite the vast differences in machinery, he has now shown that it's something he can master in F1.
Mercedes driver Nico Rosberg spent the opening laps tippy-toeing along the racing line but, while running in third behind him, Verstappen demonstrated the benefits of venturing off line by powering around the outside to steal second place at turn three. This move was brilliant not just because of the circumstances but also because it involved a rookie blasting around the outside of this year's favourite for the world championship title.