Who is the greatest rally driver ever? It's an argument that could occupy many hours of pub debate (if only the pubs were open). But now, for the first time, there has been a global poll – on the World Rally Championship website – and the deserved winner was Carlos Sainz.
There are drivers who have won more rallies and championships, but Sainz himself doesn't measure everything by raw statistics: instead, he's most proud of the fact that he was the first driver to win on every surface and that he was competitive from the very beginning to the very end of his long career.
I was fortunate to report on Sainz while he was still at the height of his WRC powers and then follow him over half of South America for the Dakar Rally. But in recent times, I've probably met him even more frequently. In fact, I often see two of him.
That's nothing to do with alcohol intake but instead because it's always a pleasure talking to Sainz and his son at Formula 1 races. He first introduced me to Carlos Junior at the Catalunya Rally nearly 20 years ago. Spain was one of the very few rallies the younger Carlos was allowed to visit, because school always had to come first.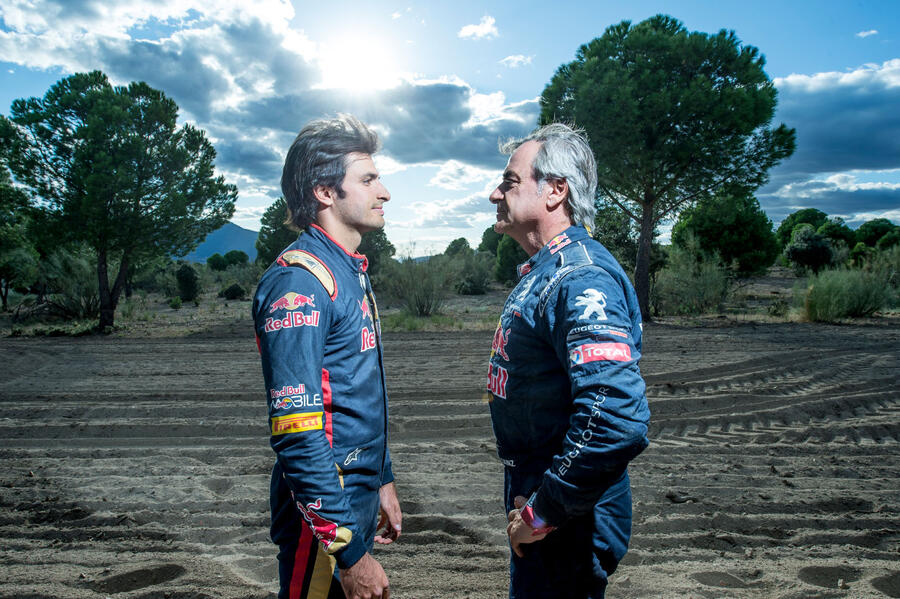 That implacable work ethic persisted right up to Formula 1, via all the intermediate steps, including Formula BMW – which yielded the first slightly surreal occasion that I had cause to interview someone I'd first met when they were about six.
During our conversation, Carlos Junior said that if one day he could be just half the driver that his father was, he would be happy, but that he would be even happier if he could be just half the man. It's not often you come away from an interview feeling genuinely moved by a 15-year-old, but it's indicative of the towering respect that Sainz inspires in everyone, not just his son.
Sainz Junior finished as the best of the rest (outside the top three teams) in F1 last year. And from 2021, his McLaren squad will get Mercedes' world-beating engines, aiming to recapture the glory years of the late-1990s and 2000s. That said, Sainz is now being linked with a switch to Ferrari to replace Sebastian Vettel, who will depart after this season.
So while only time will tell whether Carlos Junior can become the greatest F1 driver ever, there's definitely a chance that he could win even more titles than the two claimed by his father – who is resolutely and now officially the greatest rally driver in the world.