You've heard of Eau Rouge, Maggots-Becketts and the Senna Esses, but have you heard of Honda Curve?
Me neither. At least I hadn't until earlier this week.
Having now sampled it first-hand, I believe it deserves a place on the list of all-time greats. Don't just take my word for it - ask Karun Chandhok.
"It's a corner with an apex speed of 115mph, so it really gets the downforce working," says the ex-HRT and Lotus Formula 1 racer as we stand trackside at Pembrey Circuit. "And then there's a nice bump on the exit which can catch you out."
Ford Focus RS driven at Spa-Francorchamps
Wales has kindly placed a puddle in said bump today, and as we observe BMW Blancpain GT racer Alexander Sims flash past in a Formula 3 car, he conveniently has a big moment as his left tyres splash through it. It takes a quick armful of lock and a heavy right foot to keep things in check.
Next up it's my go. Gulp.
"On a good day, Honda is taken flat," Anthony Hieatt, team principal of Double R Racing, says as I'm being strapped into his car. "Just ask any of the drivers in F1 about it - I guarantee 90% of them will know it well."
Chandhok (pictured below) tells me to build up my pace slowly, but I've only got two 10 lap stints of Pembrey to absorb all I can about its recently updated layout. I try and convince myself to do Honda Curve justice as the 237bhp 2.0-litre Mercedes engine vibrates into life behind me.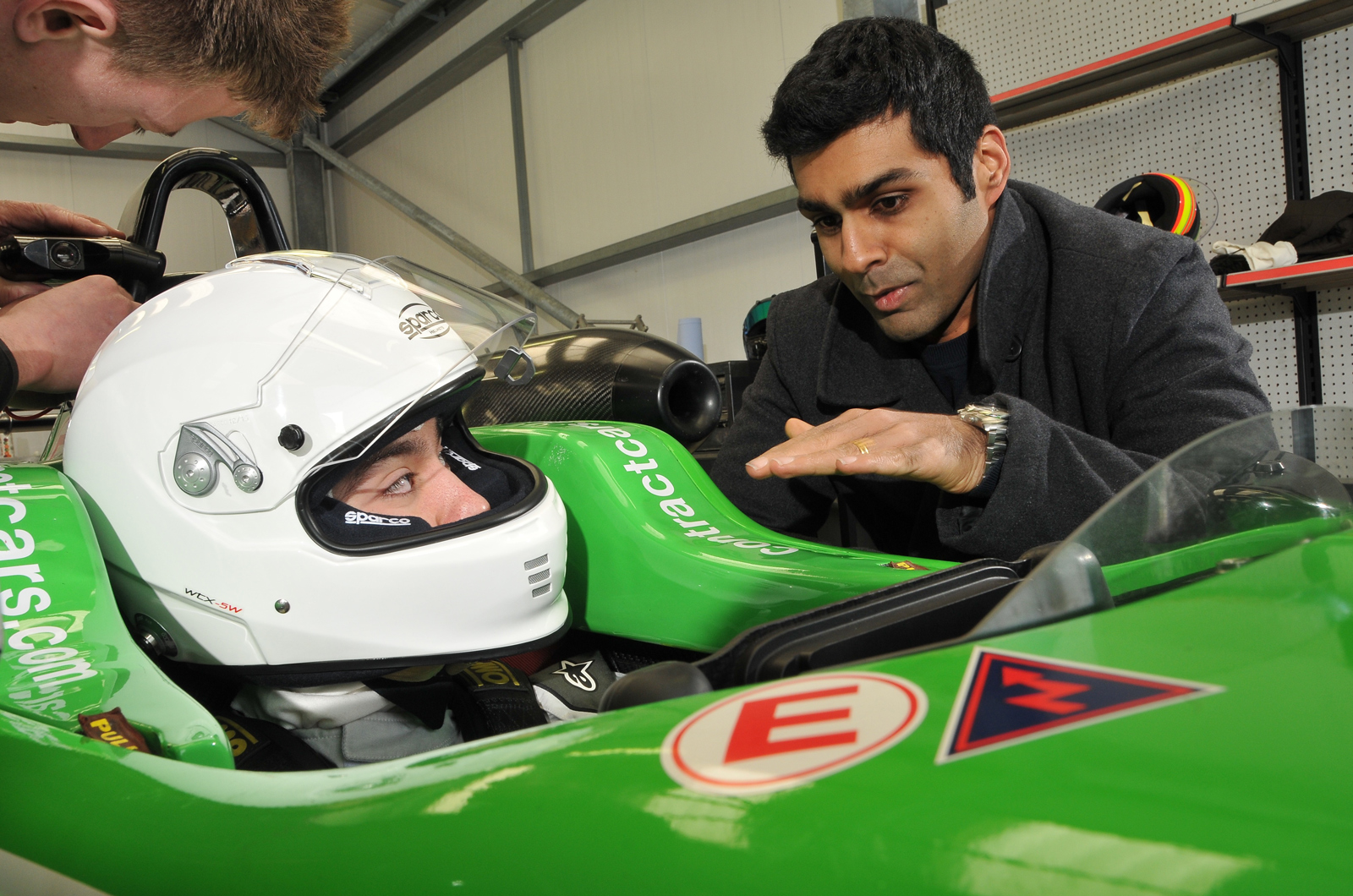 Both the car and circuit are new to me, but after three laps I find myself settling in and beginning to explore the limits of grip. The circuit is a joy to drive, and a new sharp left-hander adds a more technical element to what was previously a fast-flowing track.
But I'm still miles from the limit through Honda Curve, despite having been given all the advice I need to take it properly. The problem is, it's basically a stretched out 90deg right. I know it can be taken at over 100mph, but on every approach, my brain still can't believe the car will make it round with just a gentle lift of the accelerator pedal.
Oddly, the gravel trap and tyre wall on the outside aren't of concern - it's the concrete pit wall to the right that has me worried. As the car dips in and out of that bump on the corner's exit, the car's rear end wants to fire me towards the inside, and at 120mph, that would probably hurt.