Stop the season right now: we surely won't get another feel-good result in 2022 to match Sébastien Loeb's sensational victory on the Monte Carlo Rally. Who knew he still had it in him at 47?
Even the great man himself had his doubts. The last time Loeb competed at the Monte, in a Hyundai in 2020, the nine-time World Rally Champion was a shadow of his old glorious self. Yet here he was, rolling back the years to claim his 80th WRC victory in M-Sport's freshly minted hybrid Ford Puma. The result marked his first WRC win in something other than a Citroën – and set a new oldest-ever-winner record for good measure.
Then, to cap it all, look who was sitting beside him as navigator: old friend Isabelle Galmiche, a 50-year-old school teacher competing on her first Monte and the first woman to win at rallying's top level since Fabrizia Pons co-drove Subaru's Piero Liatti to victory on the world's most famous rally way back in 1997. Galmiche used to fill in when Loeb's regular partner, Daniel Elena, was unavailable for test work but would never have dared dream of this.
Hell, Loeb even managed to pull off his old signature backflip on the podium to prove that magic does still exist, even in the hard-edged world of modern motorsport.
Respect between old masters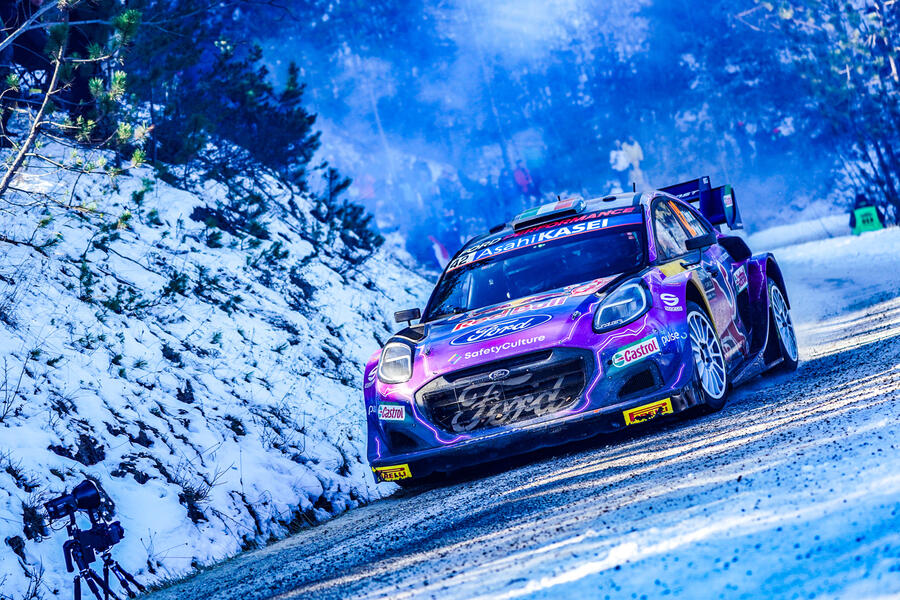 Sure, Loeb needed a dose of bad luck for his old rival Sébastien Ogier to claim the victory But the eight-time champion was magnanimous in his moment of defeat, and it was lovely to see the mutual respect that now exists between the two Sebs, the pair having won 17 of the past 18 WRC titles between them. That didn't always seem to be the case during the height of their frosty rivalry.