Four-wheel drifts, the gunfire of anti-lag, engines biting into rev-limiters, bumpers banging and very big jumps: the FIA World Rallycross Championship has it all.
That's why my visit to last weekend's Silverstone round – the first time the Northamptonshire track has hosted the series – has now made me the four-year-old championship's biggest fan. I'd been to a WRX event before (Barcelona 2016) so I'd already grown fond of its racing, but last weekend's GB round was so action-packed that I'm now itching to get to another round in 2018.
Lessons in gravel and jumping with Audi's rallycross stars at Silverstone
To those unaware of what it's like (UK viewing numbers are still rather small) I'd describe it as a cross between the BTCC and WRC, but with the astounding speed of a single seater race on a street circuit, because these cars have 600bhp and can hit 60mph in under 2sec. Think Macau Formula 3 pace with the wheel rubbing of a BTCC Thruxton race and visual drama of Wales Rally GB.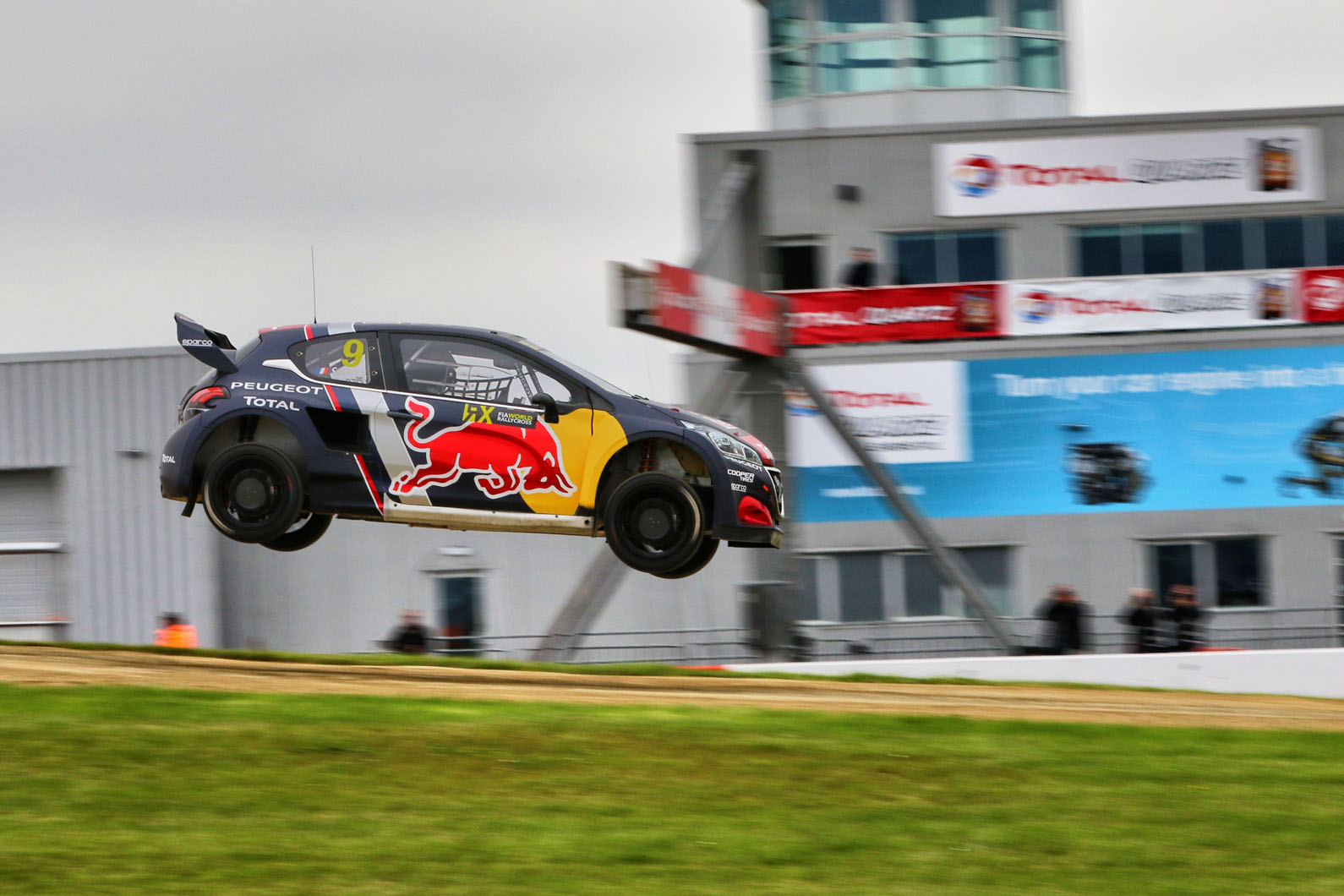 Take the final of the WRX Silverstone round, where an all-star line-up featured 29-year-old Swedish rallycross star (and 2017 champ) Johan Kristoffersson in his Volkswagen Polo R and Sébastien Loeb, the nine-time WRC champ turned WRX front-runner who drives a Peugeot 208, on the front row. Behind them, two-time DTM champ Mattias Ekström, young charger Kevin Hansen (he's 19!) and Niclas Grönholm – yep, son of twice WRC champ Marcus – were among those hungry for a podium.
How to nail a World Rallycross race start
With just six cars in each race (the final featured the top six of the day after a series of heats and semi-finals), the racing is extremely close, fast and frenetic. Everyone's in with a real chance of winning, so turn one almost always features late lunges and wild dives as drivers attempt to make an early break for the top spot.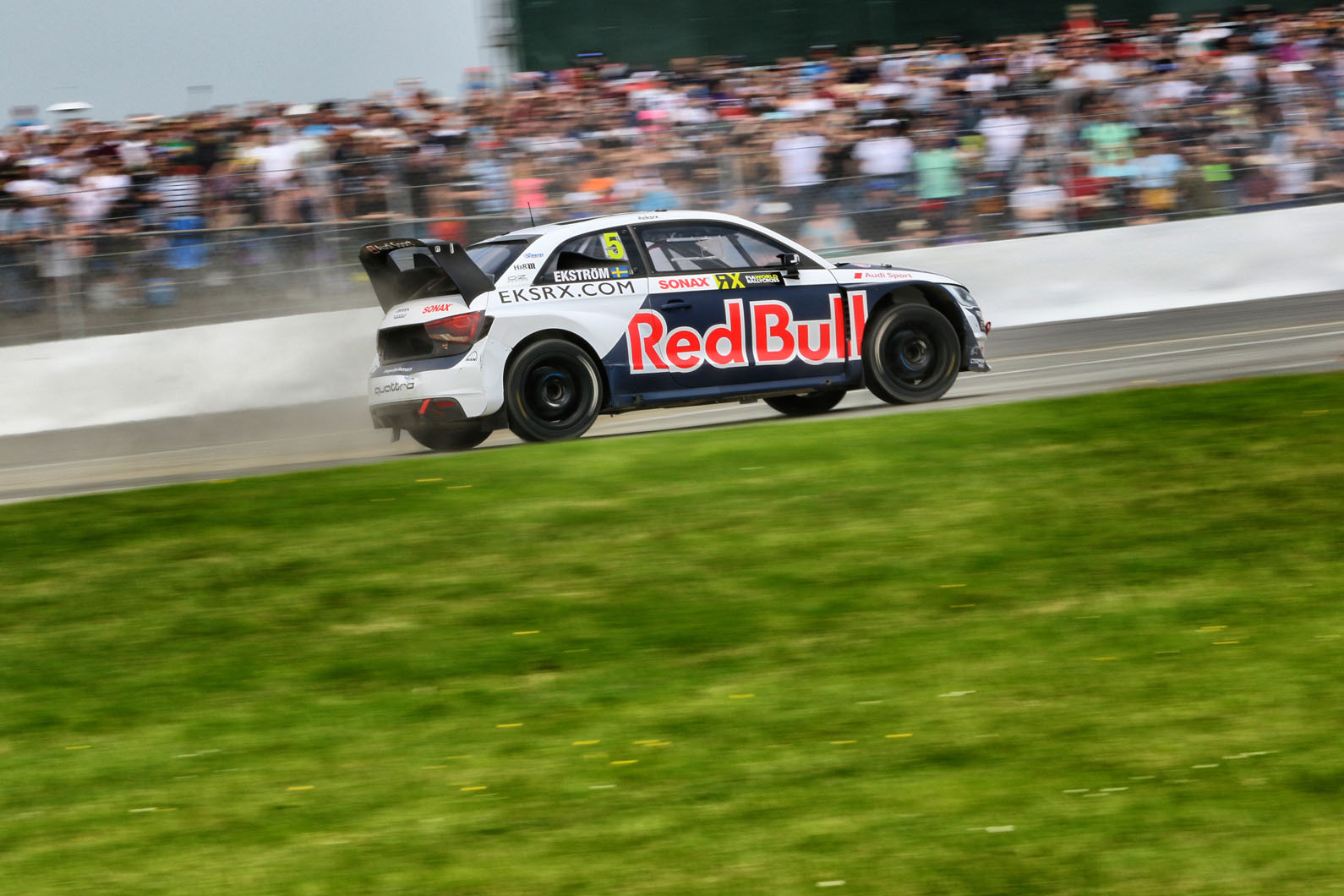 Since I was at the race with Peugeot, I was rooting for Loeb, but the 44-year-old Frenchman (he's as fast as ever, by the way) fluffed his start and fell to the back of the field before the first turn. What followed was a fantastic and mature recovery drive, where he kept his head down to work his way back through the field. Add that to a smartly-timed joker lap (each car has to take an extended section of course once during the race) and Loeb crossed the finish line in third.
If you missed it and have just over 7mins free, I'd recommend you watch the highlights video below to see for yourself how exciting this series is.
More content:
Unicorns: the rarest cars you can buy
New Tesla Model S Shooting Brake revealed