The World Rallycross Championship (WRX) has long felt it should be more popular than it is. It has everything you could want from a modern motorsport series, with fast, powerful and spectacular cars having short, sharp and action-packed races.
It is quite literally made-for- TV racing (the first event was staged in 1967 for ITV's World of Sport) and has enjoyed some notable highs, such as in the late 1980s when it became home to Group B cars after they were banned from the World Rally Championship (WRC).
In 2014, big sports promoter IMG bought the rights and set up the FIA World Rallycross Championship. That global title helped draw in the likes of former WRC champion Petter Solberg, but IMG couldn't build on some early success to really grow an audience outside the committed fan base.
The does-what-it-says-on-the-tin Rallycross Promoter company (run by the same Red Bull-backed group that promotes the WRC) has taken over the rights to the WRX for this year, and in doing so taken on the challenge of making rallycross as popular as pretty much everyone who has seen it agrees it should be. And the plan to do that is to embrace the biggest trend in the car industry right now: EVs.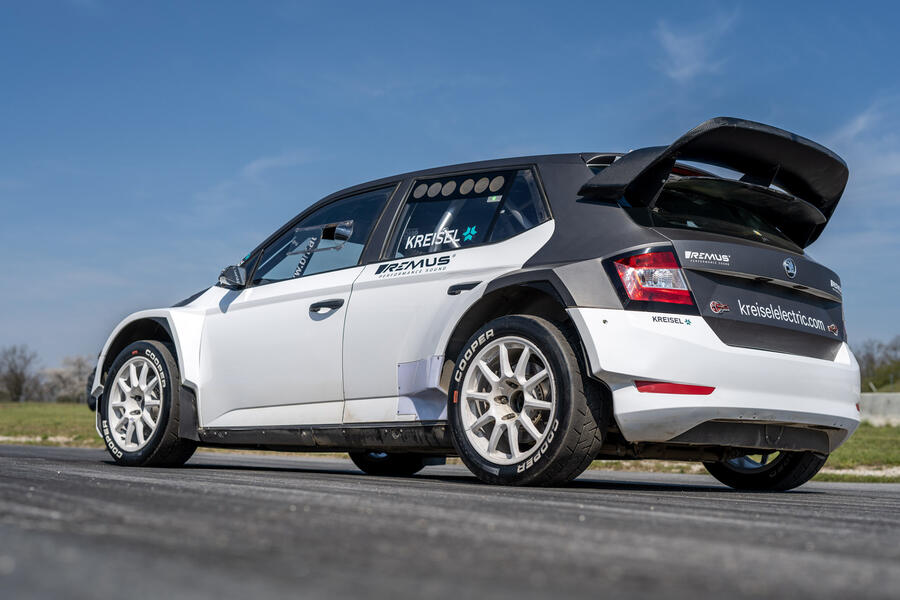 This year's WRX features an RX2e support category for EVs, and from next year the top RX1 division will go electric. Austrian company Kreisel Electric has been contracted to provide spec 680bhp, 649lb ft electric powertrains for every competitor (they can be retrofitted into existing cars).