Sir Lewis Hamilton struggles to recall all of his best Formula 1 wins, and perhaps that's understandable, given that they number in three figures. But there's little doubt that his 101st, secured in spectacular style at the São Paulo Grand Prix at Interlagos on Sunday, was right up there among his best.
This was a triumph from the depths of desperate adversity. In the wake of a thrashing from Max Verstappen and Red Bull Racing in Mexico, Hamilton was hit with a double whammy in Brazil. The need for an engine change, his fifth ICE of the year, landed him a five-place grid drop for the grand prix itself. And then for the Saturday Sprint, he was then relegated to the back of the grid over a contentious rear wing infringement.
The gap between the planes that make up the Drag Reduction Systems (DRS) was too wide – by just 0.2mm. The stewards accepted that it was unintentional, didn't allow Mercedes access to inspect it – and penalised Hamilton anyway. Already 19 points down on Verstappen in their fascinatingly intense title duel, it appeared his hopes of an eighth world title were slipping through his fingers.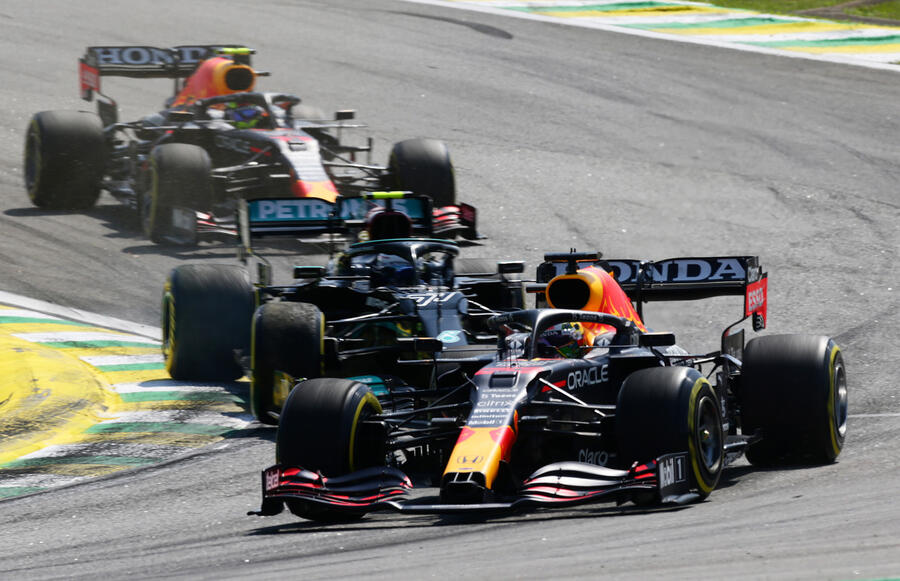 But Hamilton's performance in the Sprint – from last to fifth in just 24 laps, including arguably the pass of the season on Lando Norris into Turn 1 – was sublime. The grid drop then kicked in, which meant he still faced starting 10th for the grand prix proper, yet it didn't seem to matter. There's no doubt that Mercedes had a clear straight-line speed advantage at Interlagos, which is a rare circuit that actually encourages good motor racing… But even so, Hamilton was flawless on Sunday – and utterly relentless.