From the billowing desert sands of Saudi Arabia, Extreme E returns this weekend for its second event, dubbed the Ocean X Prix, thanks to its beach location at Lac Rose, near Dakar in Senegal.
Nico Rosberg's RXR team scored a dominant win first time out in Saudi as Swedish rallycross hero Johan Kristoffersson and Australian rally ace Molly Taylor made the most of their clear view running up front to win both their semi-final and the X Prix itself.
Behind them, British rally driver Catie Munnings was another to emerge from the desert with her reputation enhanced as she and Andretti United partner Timmy Hansen overcame a puncture in qualifying to win the second semi and finish runner-up in the final.
Off-road terrain is nothing new for the 23-year-old: she has been rallying from a young age and has two years behind her competing at a high level in the European Rally Championship.
All that experience proved handy in the desert around Al-'Ula, when she inherited a right-rear puncture from Hansen as she started her qualifying lap, keeping her cool and completing the 5.5- mile course despite the fat Continental coming off its rim. But racing side by side – which admittedly wasn't possible, due to the desert dust – is all new to her. Which is where Hansen's vast experience comes in.
Mixing with royalty
I catch up with Munnings just after she has passed through security at Stockholm airport early on a Monday morning, as she travels home from a handy training exercise ahead of the Senegal round. She has spent the weekend at a RallyX Nordic event in Höljes, near the Norwegian border, gaining her first experience of the sport at the invitation of her illustrious team-mate. Hansen is rallycross royalty in these parts: a former world champion and the son of legendary 14-time European champion Kenneth Hansen.
"I was driving a LifeLive TN cross car: a rear-wheeldrive, 750cc buggy," she explains. "They look like angry wasps! The Hansens import them and are helping to develop them. I was happy, because I equalled Timmy's result from last year. The locals are totally dialled into it; you can't get near them and it's very competitive."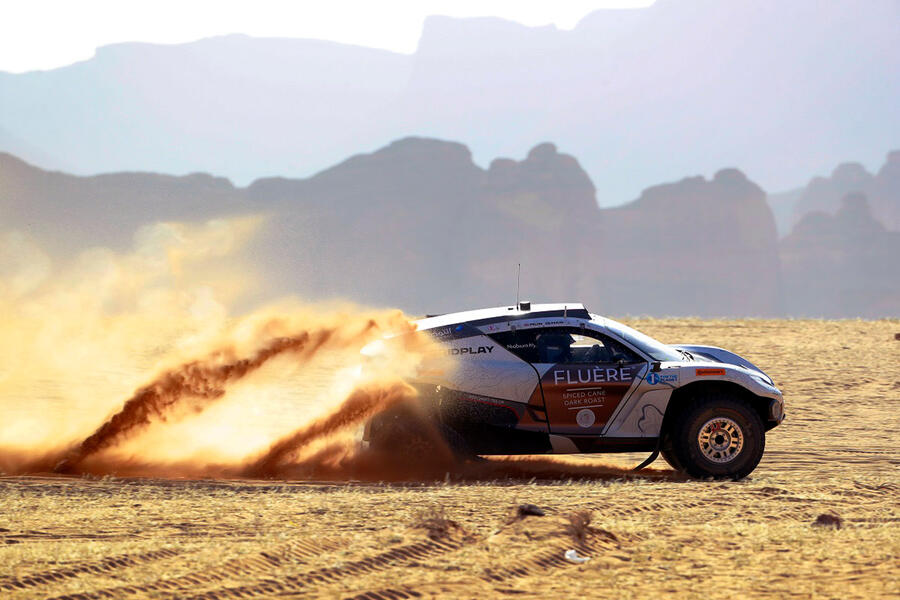 Much like Extreme E, this was a whole new world that she found herself thrown into. "It was a completely different buggy for me to drive, and I haven't done any side-by-side racing, so that was a massive step as well," she says. "That was the most exciting part. Even if I lost the first corner, it was such an adrenaline buzz being among it all, and now I'm looking forward to doing it in an Extreme E car."