Motor racing on a sunny May bank holiday Monday? It's good for the soul, especially when spectators starved of action are allowed to flock back to the tracks in high numbers.
I chose the Lydden Hill speed bowl, scooped out of a hearty slice of Kent countryside, for my bank holiday fix, as the Five Nations British Rallycross Championship (BRX) begun its 2021 season by welcoming back grateful enthusiasts and their families, who baked in the sunshine we had all been waiting for throughout those grim months of lockdown.
Better in the metal
For a motorsport that was literally made for TV, rallycross offers one of the best bang-for-buck in-themetal racing spectacles out there. Created at Lydden in 1967 by ITV World of Sport producer Robert Reed to add something fresh and exciting to winter Saturday afternoon schedules, it has long outlasted cult presenter Dickie Davies and those old-school general sports shows, which are now consigned to nostalgia-tinged distant memory (and YouTube).
The British scene has been through its yumps and bumps since those halcyon days of the 1970s and 1980s, but it's now thriving once again under the patronage of Pat Doran, a hardened veteran from the old days and a four-time BRX champion.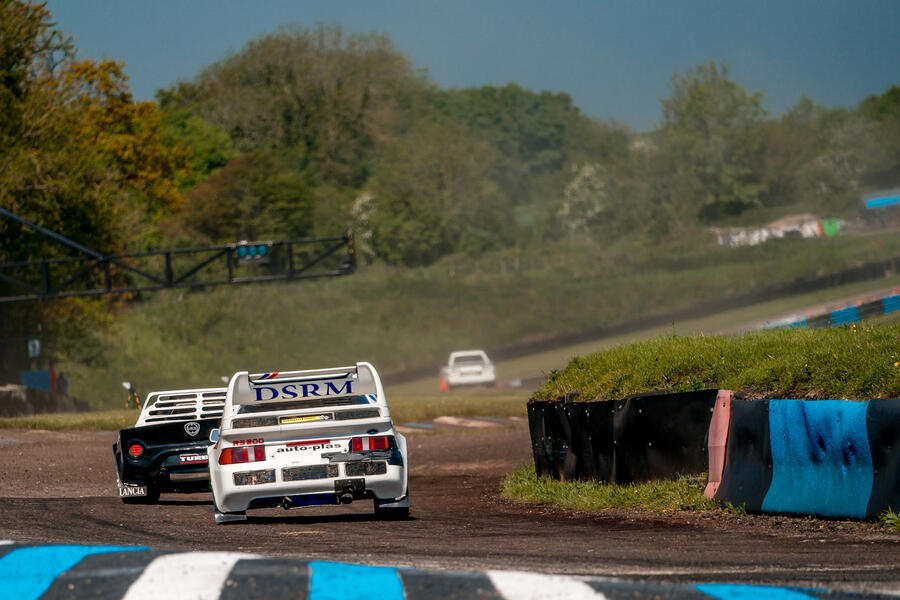 Watching the incessant stream of quick-fire races a day after a sensational Indianapolis 500, it occurred to me that Doran is the slightly less refined and more earthy Roger Penske of British rallycross (after all, his main business is stone processing for the construction industry). Like Penske, Doran runs his series and owns its main venue, so he's ideally placed to impose his vision on a sport that deserves a higher profile.