Max Verstappen's instinctive last-lap pass on Kimi Räikkönen's Ferrari in the US Grand Prix last Sunday was a standout moment in a stellar drive from a long way down the qualifying order.
Motorsport wrap: Hamilton's US GP win secures title for Mercedes
In terms of audacity and inspiration, it was right up there with Alex Zanardi's famous Indycar overtake on Bryan Herta in the gravel at the Corkscrew at Laguna Seca or Nigel Mansell's blink-and-you'll-miss-it pass on Ayrton Senna in the Hungarian Grand Prix in 1989.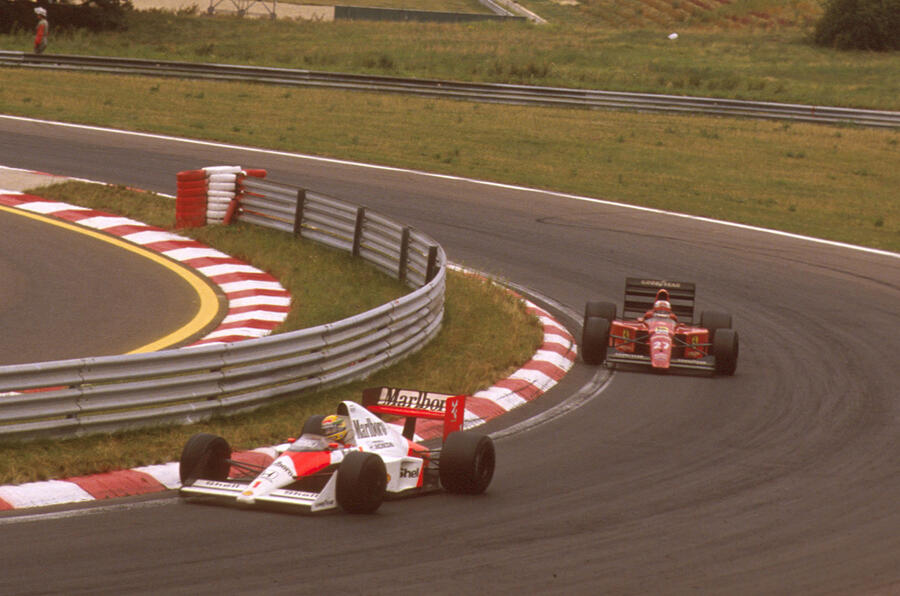 The young Dutchman was subsequently deemed to have broken a 'track limits' rule that is enforced with an apparent inconsistency that infuriates the drivers as much as the fans. However, the true culprit in this matter is a sport that does little to reward its true entertainers. 
Max Verstappen: meeting F1's most exciting young talent
Formula 1 is, and has been for most of its history, a percentage game. More often than not, teams try to achieve their aims by plotting the lowest-risk strategy they can get away with, even if that approach means instructing their driver to perform conservatively. Why risk pushing your car at ten-tenths when you can win at seven-tenths?
The dichotomy is that the engineers and strategists in the teams don't want excitement, drama and unpredictability because such variables play havoc with their computer algorithms, but fans who have paid a king's ransom for a perch in the grandstands are there to be entertained.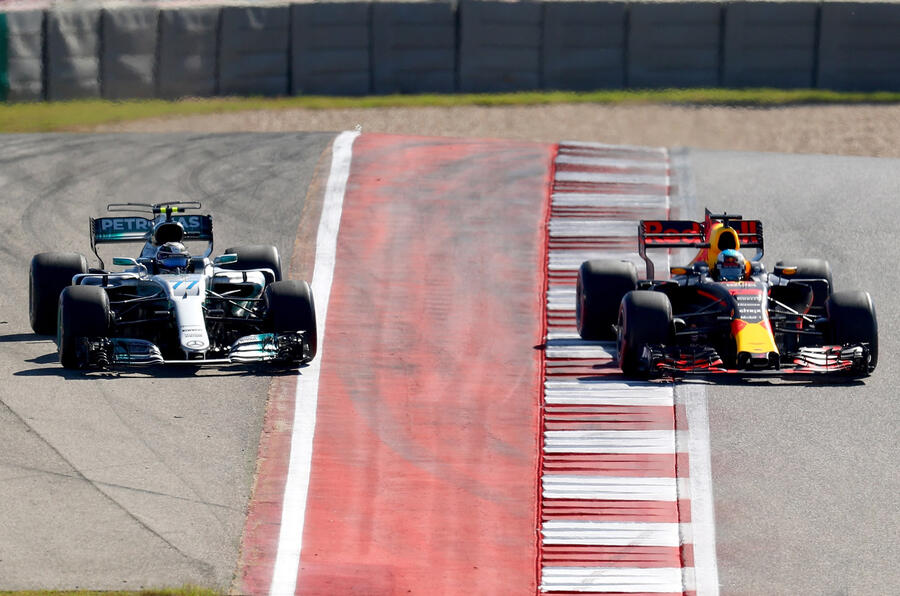 It is frustrating all round but you can't blame the teams for doing their jobs as well as possible. Each round of sweeping, significant technical changes promises much but delivers little - the current hybrid cars are fairly entertaining (despite still sounding like canned farts) but do little to resolve F1's core issue.
The driver with the fastest car in qualifying starts off the front of the grid, so is likely to win. There are no additional points for driving spectacularly or overtaking the most cars - but, in my view, there should be.
Here's my points-scoring idea for how F1 can reward its hard-chargers, inject additional excitement into the races and encourage teams to adjust their strategies. Bear with me.
Award 100 points for a race victory, perhaps 75 for second place, and reward every driver who is classified as a finisher with points (to discourage teams from retiring a car to preserve the machinery). 
Award a sliding scale of points from 10 to one for the top 10 qualifiers on Saturday, plus 10 points for fastest lap in the race.
Award five points for every successful on-track overtaking manoeuvre a driver achieves during a race, excepting any passes on a teammate.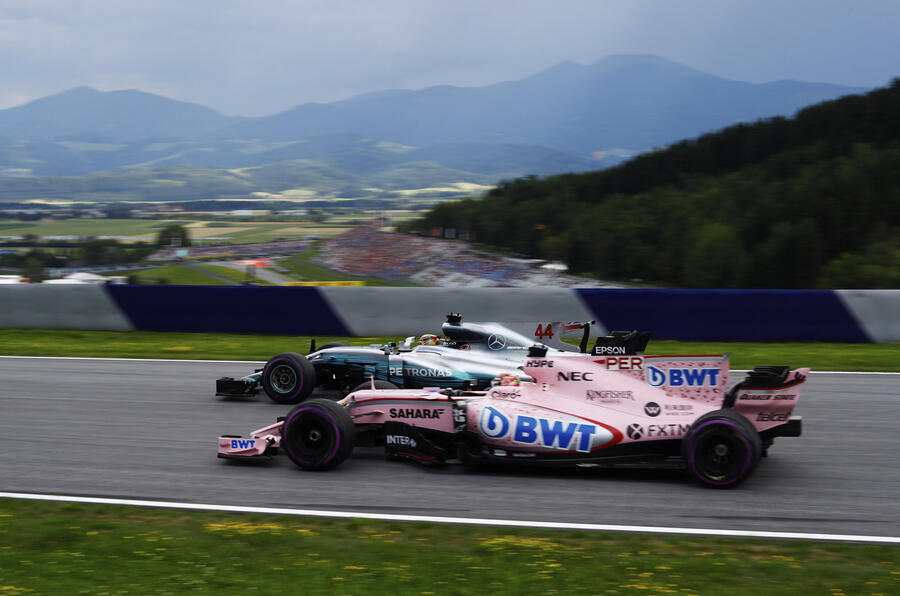 This, in my opinion, would serve two purposes. Racers like Verstappen who scythe through the pack would be generously rewarded, and so would the likes of Fernando Alonso, who has overtaken plenty of cars this season but has been the victim of some terrible mechanical reliability that has deprived him of points finishes.
But you'd also open up the possibility of teams deliberately qualifying further down the grid to try to maximise their points-scoring opportunities.
If, for example, you were Mercedes and you were confident that Lewis Hamilton could overtake the entire field at a circuit with several overtaking opportunities, you might choose to qualify further down the order, with an eye on the 100 points for a win plus a healthy overtaking bonus of, say, another 30-40 points.
The result? Lewis enjoys himself because he gets to do some real racing, he still earns the most points and the fans go away happy after a sensational race. There's obviously jeopardy involved because the possibility of getting involved in an incident is higher in the middle of the pack, but teams would have to balance that against the potential rewards.
For Monaco, obviously, qualifying strongly would be of paramount importance. But imagine Hamilton, Verstappen and Sebastian Vettel all choosing to start near the back around Spa or Silverstone…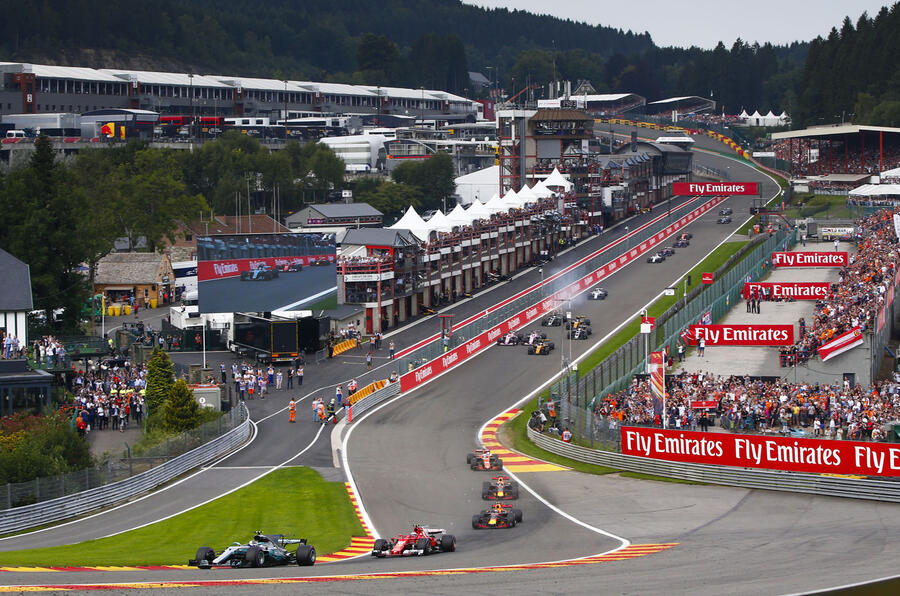 Complicated? Yes, perhaps, but it doesn't really affect the on-track action. The key is continuing to ensure a race victory is the most valuable achievement in terms of points – but making a grand prix win earned the hard way more rewarding still.
And you can't tell me that a sport as technologically advanced as F1 can't work out a way of rapidly calculating points permutations during a race.
We might get more deserving champions, too. We've had title winners in the past who haven't had to face much season-long opposition or have been paired with a subservient teammate, depriving us of an inter-team tussle at the very least.
Imagine if the driver who best combined strong overall results with deft overtaking prowess and sublime speed across the race and qualifying won the title. Okay, so there's a strong chance that Hamilton would still come out on top… 
Read more
Motorsport wrap: Hamilton's US GP win secures title for Mercedes
Max Verstappen: meeting F1's most exciting young talent
McLaren team to use Renault engines after Honda split