Porsche looks set to return to Formula 1 as an engine supplier from 2021, when the sport introduces new, lower-cost engine regulations.
Speaking to Autosport at the weekend's Italian Grand Prix, Lutz Meschke, deputy chairman of Porsche's executive board, said F1 "could be one of the right places" for the brand.
"As you know, Formula E is very important for us now, and F1 is always a good topic to think about," he said. "And I think we are in quite good discussions regarding the new engine."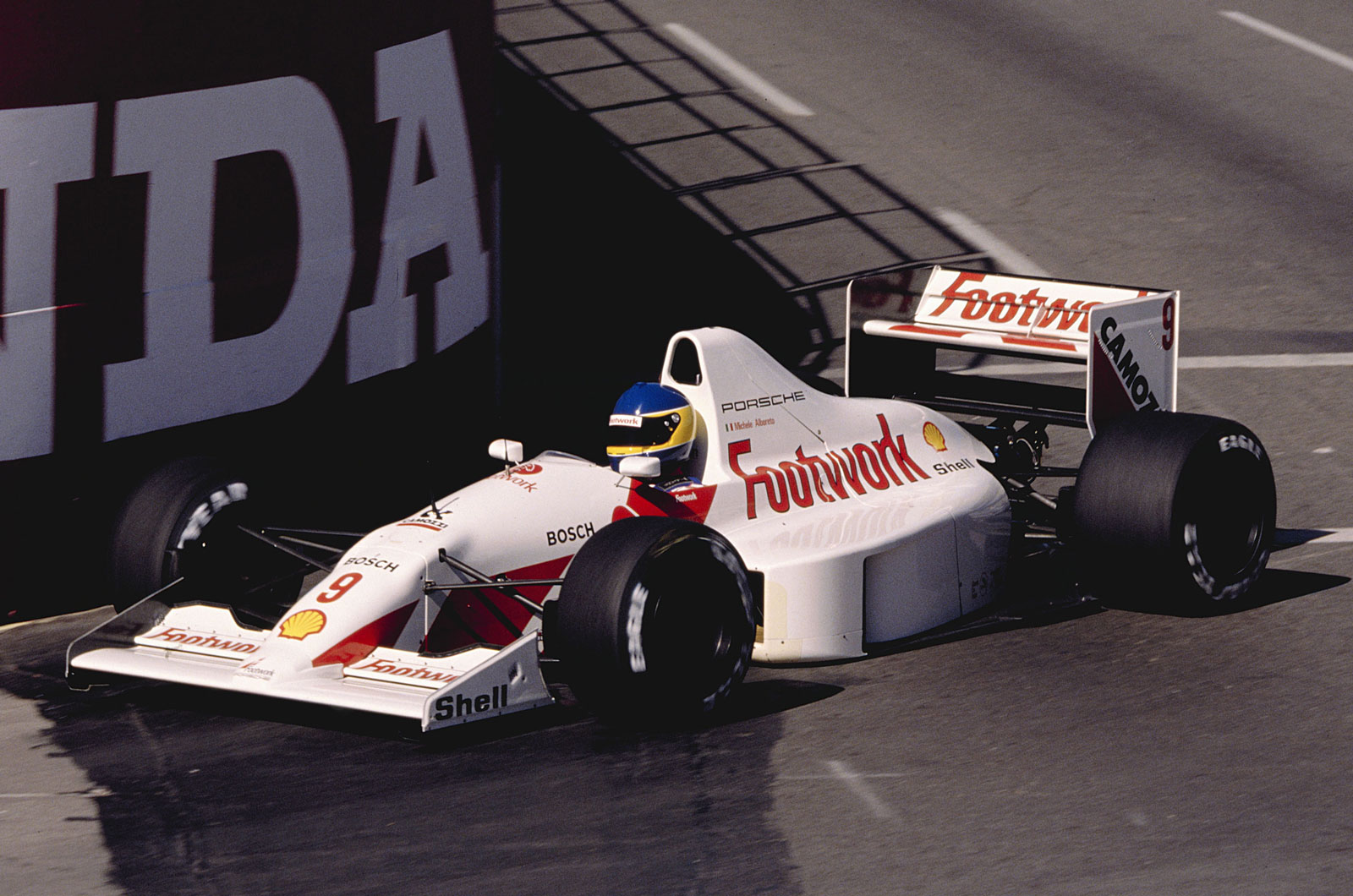 Porsche's interest in F1 - which could see the brand return to the grid for the first time since 1991, when it supplied engines to Footwork in its uncompetitive A11C (above) - is linked to the sport's planned shift from today's highly complex hybrid drivetrains to a simpler V6 turbo system in the next decade.
"We have to cut costs in F1 and it's a good way to reach this target," explained Meschke, before dismissing the chances of Porsche returning as a team by stating: "Discussions are around being a supplier."
Porsche is closing its LMP1 programme, which races in the World Endurance Championship, at the end of this season. It will enter a factory team into Formula E from the 2019/20 season.
More content:
Motorsport wrap: Hamilton claims F1 points lead with Italian Grand Prix win
used Porsche 718 Boxster cars for sale
Porsche Boxster 3.4 981 S PDK Euro 5 (s/s) 2dr
Porsche Boxster 3.8 981 Spyder Euro 6 (s/s) 2dr
Porsche BOXSTER 3.4 981 GTS PDK Euro 6 (s/s) 2dr
Porsche BOXSTER 2.7 981 PDK Euro 6 (s/s) 2dr
Porsche BOXSTER 2.7 981 PDK Euro 5 (s/s) 2dr
Porsche Boxster 2.9 987 PDK 2dr
Porsche Boxster 3.4 981 S PDK Euro 5 (s/s) 2dr
Porsche Boxster 2.7 981 Euro 6 (s/s) 2dr
Porsche BOXSTER 2.7 981 Euro 5 (s/s) 2dr
Powered By