McLaren, Fernando Alonso, you and I all have one thing in common: we are all suffering as a result of Honda's Formula 1 engine woes.
Testing has showed that McLaren's 2017 Honda powertrain is underpowered and unreliable, meaning its drivers – two-time champion Alonso and rookie Stoffel Vandoorne – are pretty much already out of the running before the season has begun.
The saddest thing is that we're being denied the chance to see Alonso battle wheel to wheel with Lewis Hamilton, Sebastian Vettel and Max Verstappen, to name a few, and that ultimately means F1 is less interesting overall.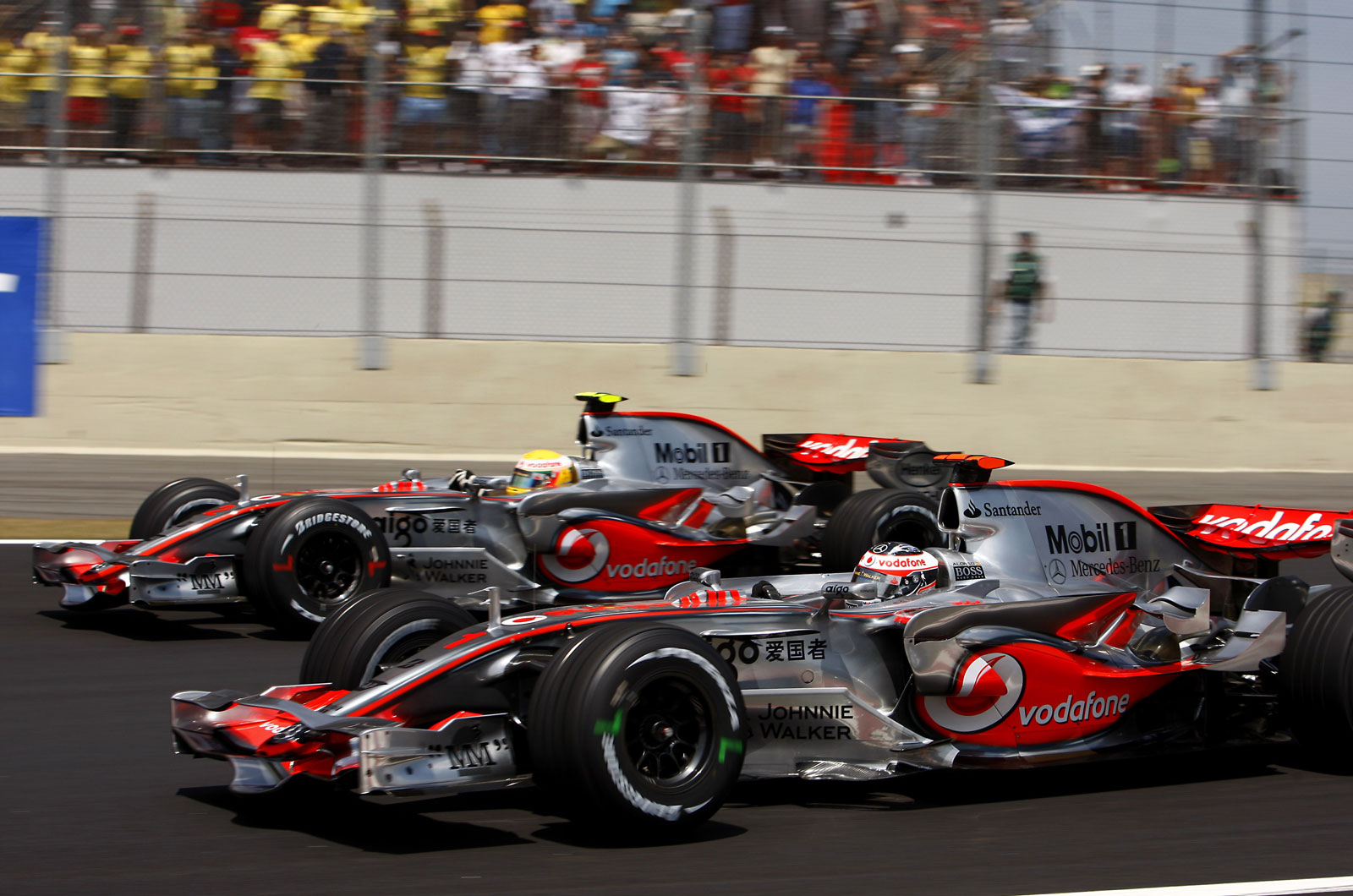 Formula 1 fans will recall Alonso's fierce battles with Michael Schumacher in 2005 and 2006 (see the video below) and his fiery conflicts with Hamilton (pictured above) during the Brit's first F1 season in 2007. Those who were there to enjoy them will likely agree that, whatever you make of Alonso, he is one of the grid's finest drivers and one of the sport's best yet.
Honda needs to get its powertrain fixed not only so McLaren can get back into the running but also so you, I, and every Formula 1 fan can watch the Spaniard work his magic on the race track – before it's too late.
Because let's face it, Alonso is 35 years old – and he's going to pack it in one day.
2005 San Marino GP video - Alonso battles with Schumacher