Fernando Alonso is unpredictable at the best (and worst) of times, but his on-air admonishment of Sky TV presenter Johnny Herbert, who had previously suggested the double world champion had lost motivation and should retire after injuring himself during his horrific 200mph, 46g accident in Melbourne, took the former Formula 1 driver by utter surprise – not only with its venomous intensity, but also his carefully chosen words.
"No [I'm not retiring], I'm a world champion. You ended up a commentator because you are not a world champion," the McLaren Honda driver snapped at a rattled Herbert in the Bahrain paddock.
The outburst provides as clear an insight into the Spaniard's mindset as his enigmatic character permits. On the face of it, the saga seemed a simple conflict between commentator and superstar, but at a deeper level, it conveyed Alonso's utter determination to compete despite broken ribs and, crucially, a car patently unable to trouble Mercedes or Ferrari – whether it be then or at the British Grand Prix at Silverstone this Sunday.
"That weekend I flew from Spain with my sister [a doctor – for whom Alonso Snr originally bought the kart that young Fernando commandeered], because if I had a problem with the lung with the altitude, she had to punch me in the lung," he subsequently told Autocar. "There was some risk to fly to Bahrain, I had the ribs broken, and I tried to pass the [FIA medical]. I tried to race, tried to convince the FIA even [on] Friday night. The next day to hear I'm not any more motivated… it was not necessary, especially that weekend. You can say I'm slow, you can say whatever, but you cannot say I'm not motivated."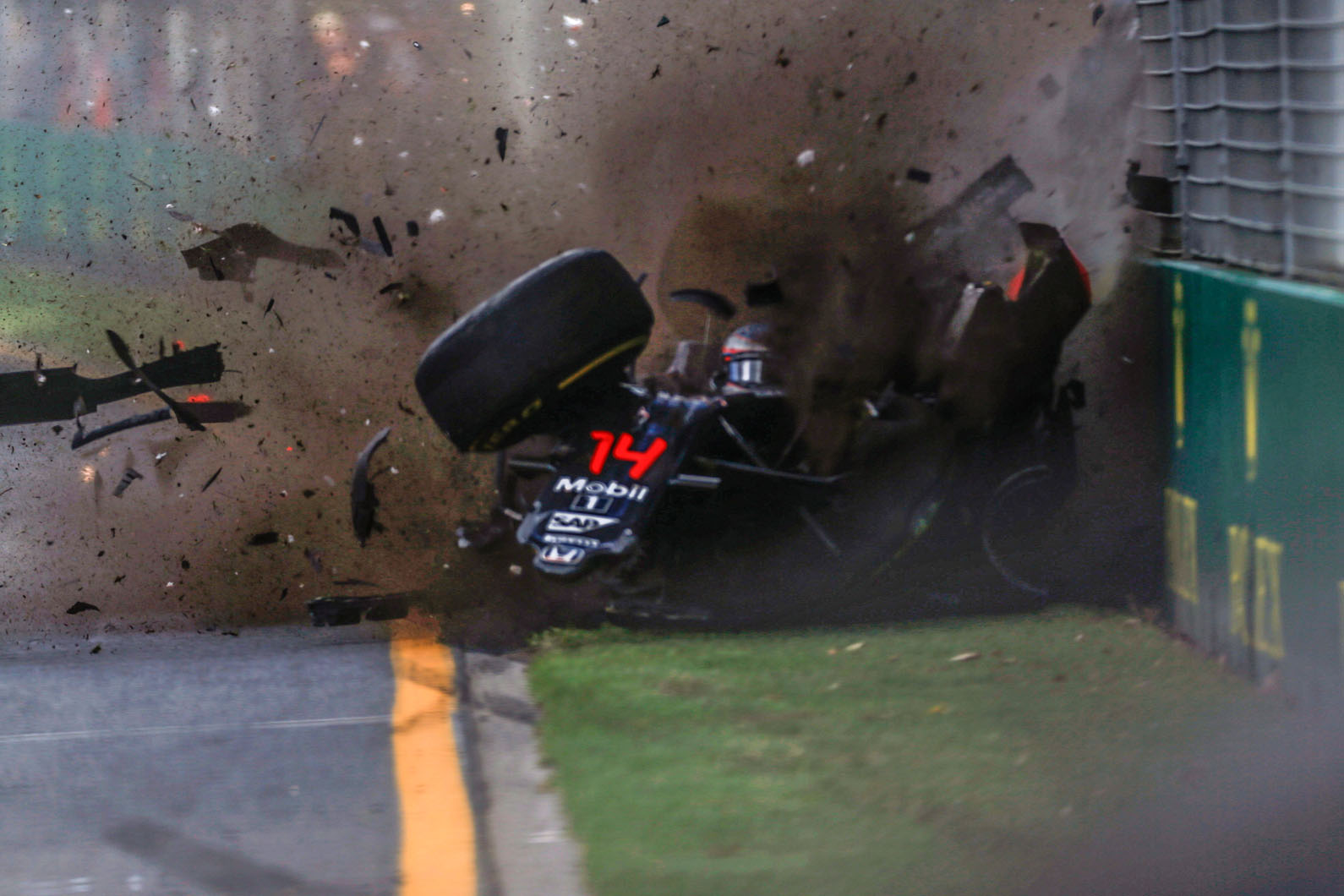 Ask team bosses to name their preferred driver pairing and Alonso is invariably on the list. A couple of years ago, the grid was asked to vote on the driver they most feared and Alonso overwhelmingly got the nod (by 18 to four, with suspicions that the quartet listed themselves). Hang about during FIA autograph sessions and the longest queues form at McLaren's stand.