Lewis Hamilton is Britain's greatest Formula 1 driver. Ever.
Discuss.
On pure statistics, that statement doesn't require much discussion. Hamilton's 62 wins are twice as many as the second most successful Brit, Nigel Mansell (31 wins). He has scored 72 pole positions – an all-time F1 record that dwarfs Jim Clark's 33. His 116 podium finishes are another British record (David Coulthard is second with 62). And now Hamilton has won four world championships, putting him ahead of three-time champ Jackie Stewart.
In pictures: the defining races of Lewis Hamilton's F1 career
No debate, then. Consider the numbers and Hamilton is, without question, the greatest British F1 driver ever. And yet…
I'm fairly certain that asserting Hamilton is Britain's greatest-ever F1 driver will draw strong objection, howls of indignation and vehement, passionate opposition.
Frankly, I suspect some of that opposition is because many people aren't particularly fond of Hamilton – for everything from his regular moaning on his in-car radio to his fashion sense and social media posts.
Motorsport wrap: Hamilton clinches fourth world championship despite Mexico GP drama
Of course, much of that stems from the modern world. Stewart couldn't moan on his in-car radio because he didn't have one. Mansell may well have moaned on his, but the TV feed couldn't broadcast it. And, in this age of social media and mass media, we get to know more about the lifestyle of sportspeople than, frankly, many of us want to.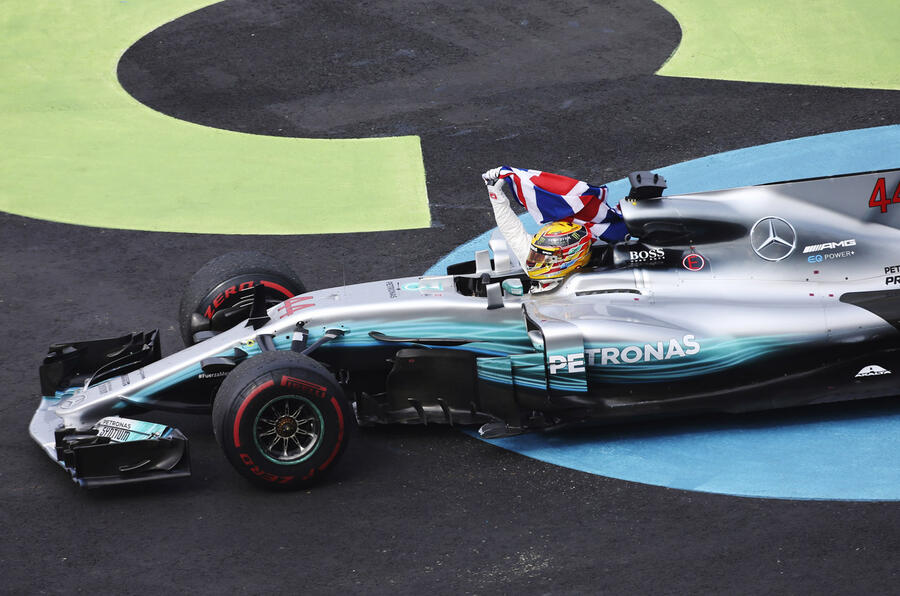 Frankly, I don't care what Hamilton does off the track; his greatness should be judged by what he does on it. But I will say this: a constant knock on modern F1 is that the drivers lack personality. You can't say that about Hamilton.
When it comes to Hamilton's on-track greatness, the arguments against will likely start with the assertion that Hamilton is a good driver who has been blessed with great cars in an era when having the best car is more important than having the most talent.
Hamilton: I'm still driving at my best
Undoubtedly, comparing drivers across generations is impossible: F1 is, essentially, an entirely different sport than it was 20 years ago, let alone 60.