The Audi AI:ME concept is intended to look 10 years into the future, but on first sight, it made me think about one of the firm's models from 20 years in the past: the A2.
The front grille and various styling details show how Audi's design – and that of the whole car industry – has progressed over the last two decades. But look past that and there's a clear resemblance between the two short, rounded, high-riding crossovers.
When I asked Andreas Mindt, Audi's head of exterior design, he insisted the similarity was purely "a coincidence". But he added: "If there are parts of heritage like this, it's not bad, because it makes it recognisable."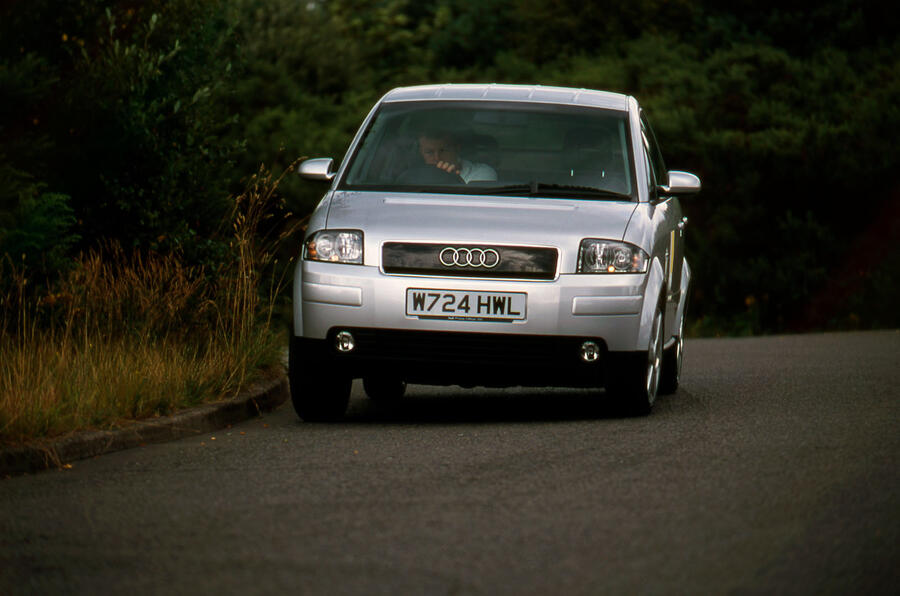 The A2 didn't last, but not because it was a bad car: it was genuinely innovative, efficient and economical and – as our road testers of the time testified – good fun to drive. But it was arguably too big a leap for the Audi brand when it was launched in 1999 and just too far ahead of its time. In particular, its aluminium body made it too expensive to produce (and repair), which put off customers drawn to cheaper rivals.
Audi eventually canned the A2 in 2005, although it has evaluated bringing a new version back on several occasions. Making the economics of a compact city car add up remains a challenge for firms such as Audi, but that should become easier as the economies of scale of electric cars grow. And there's no doubt the rise of electrification and autonomy are going to increase the demand for such cars in the future – as the AI:ME itself highlights, with its vision of urban mobility in 10 years' time.
Frankly, though, an electric A2 would be perfect for right now. I'm not the only member of the Autocar team that thinks so: over Christmas, Matt Prior mooted a new high-riding A2 compact car based on the MEB platform (pictured below) – which is pretty much what I saw when I first set eyes on the AI:ME.
The A2 was a great car that was simply ahead of its time. Twenty years on, could its time be now?
Read more
Audi previews Volkswagen ID rival with AI:ME concept at Shanghai
Reinvent the wheels: designing new versions of old cars​