Like all the best-laid plans, our attendance of the Festival of Aston Martin at Burghley House came about after a few beers. A V8 Vantage owning friend mentioned the event was coming up on the 3 July and, after showing me the list of cars attending, I quickly cleared my schedule for that weekend.
Virtually every model would have some sort of representation, from Virage to Vulcan, DBR1 to DB11. Of course, it would have been rude to turn up in anything other than an Aston, so a quick call led to us borrowing a Vanquish for the event. 
After a few hundred miles of being serenaded by the glorious V12, it became clear why the British brand is so popular. The car's ride may by firm, but it's still comfortable enough to cross continents with ease. Get to a corner, and the steering streams back all the feedback you could possibly need, allowing you to enjoyably cover ground at a rapid pace.
We arrived to see the grounds awash with Aston Martins past, present and future; all in all, 600 cars turned up making this the largest gathering of Aston Martins in history. Check out the gallery for a smorgasbord of suave speed and see below for my top 10.
V8 Vantage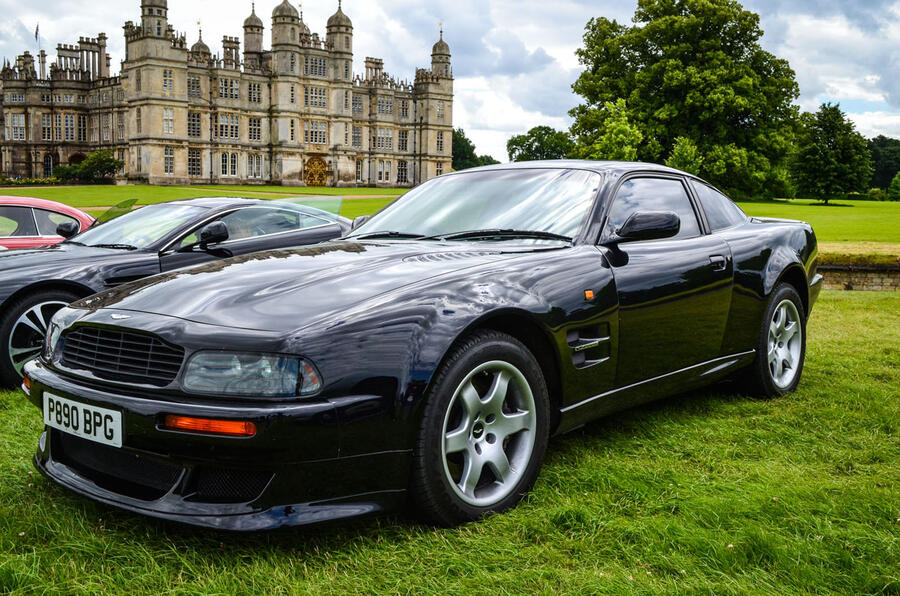 Unlike the current car, the 1990s V8 Vantage was the top of the Aston Martin range. Based on the late 1980s Virage, the Vantage came with a twin supercharged 5.3-litre V8 with 550bhp. This was fed through a six-speed manual gearbox shared with the Chevrolet Corvette ZR1. Later 600bhp models could apparently top 200mph.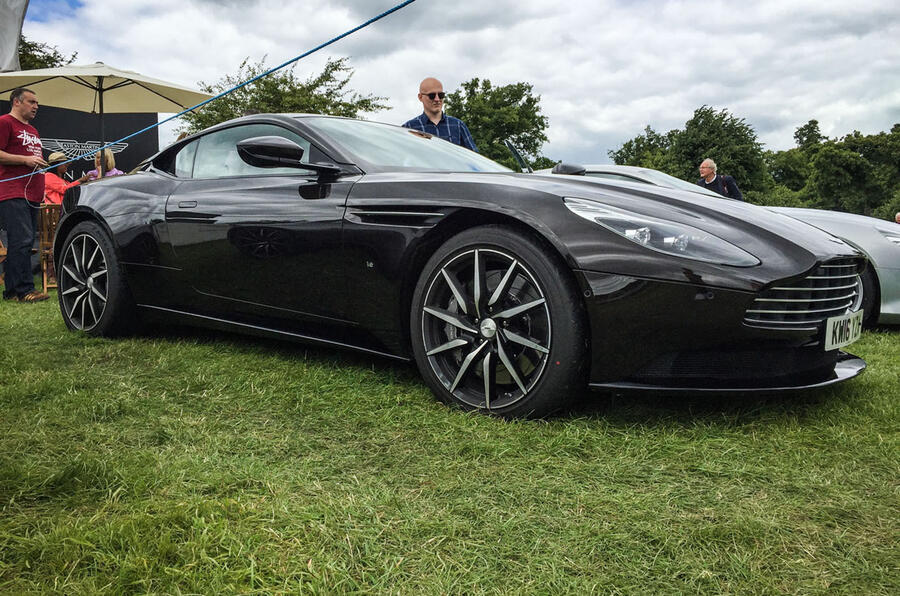 This is the car tasked with bringing Aston Martin bang up to date. It may still pack a V12, but capacity is down to 'just' 5.2-litres. Thankfully a couple of turbos boost power to a healthy 600bhp. Early reports suggest it may be the best road car the company has yet produced.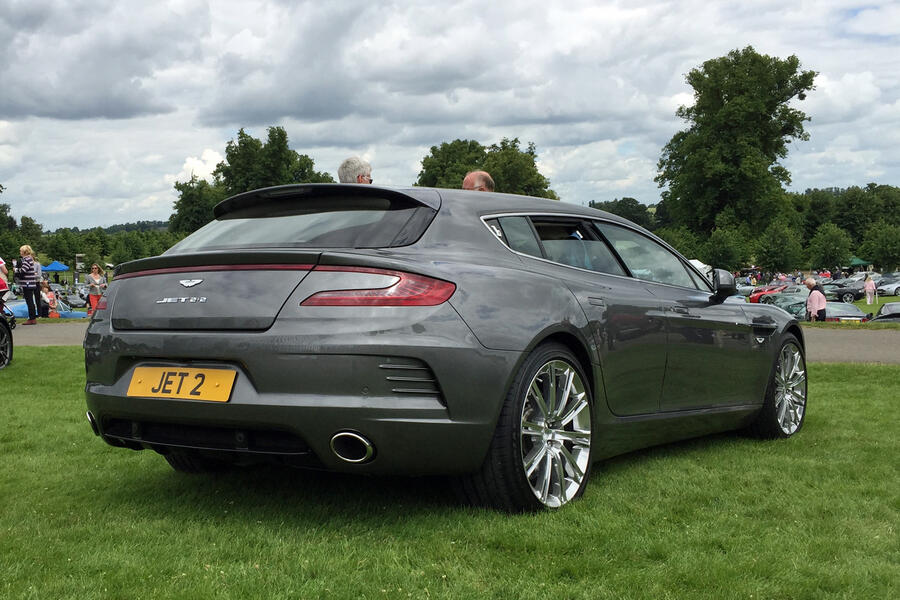 This one-off was created by Bertone for a wealthy individual. Based on the Rapide, it has a 6.0-litre, 470bhp V12 to give plenty of performance along with enough space for a family of four and their luggage.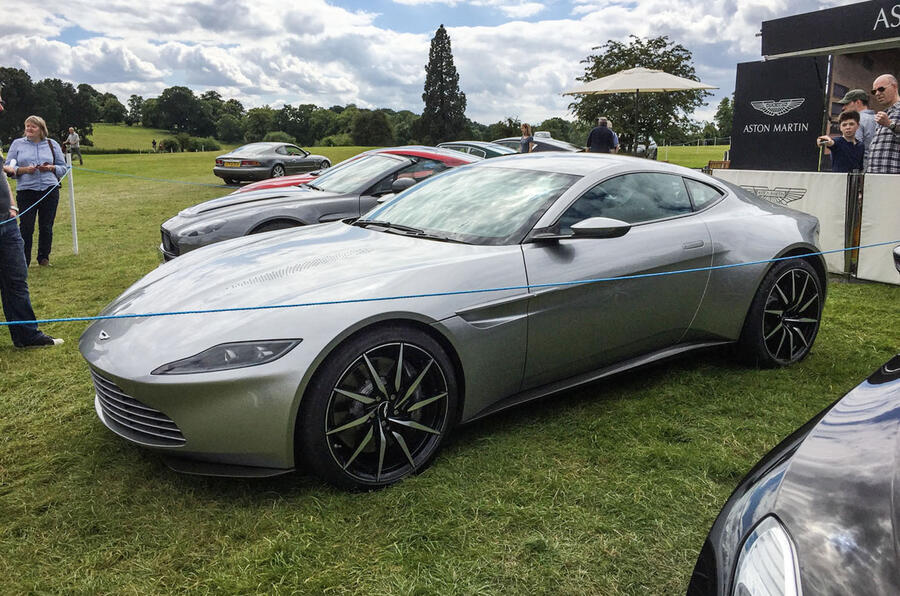 This was a certain Mr J Bond's last company car. Although not destined for production, it's a fully drivable car (and we'd know...) that's based on the V8 Vantage. Only 10 were built with just one being sold to a very lucky, and very rich, individual.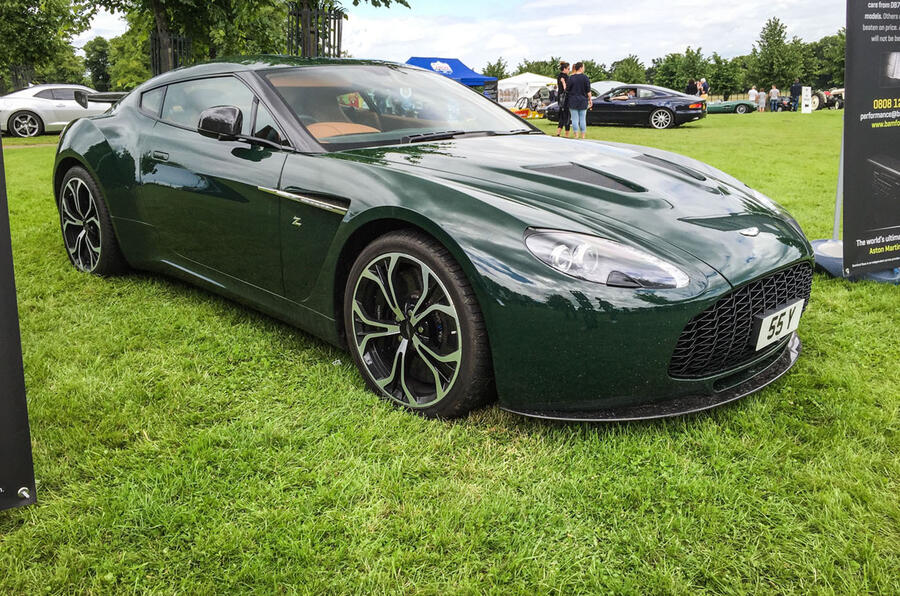 Aston has a long history with the Italian coachbuilder Zagato, the V12 Vantage being their most recent collaboration. Underneath the striking bodywork is a V12 Vantage complete with that car's 510bhp 6.0-litre V12.
DB4 GT Zagato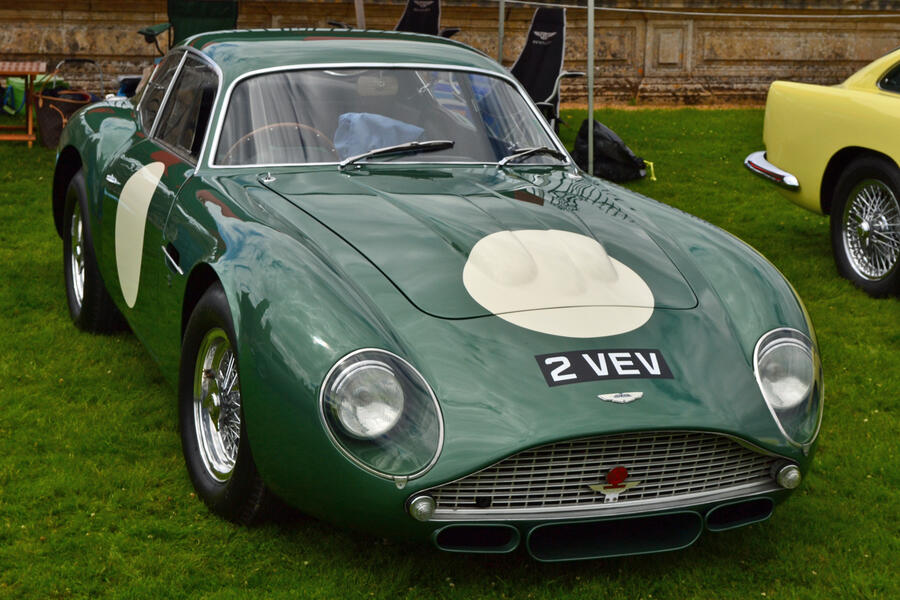 Launched in 1960 with an eye to go racing, the DB4 GT Zagato came with a highly tuned 3.7-litre straight-six with 314bhp. This particular car is one of the best known and most valuable of the breed.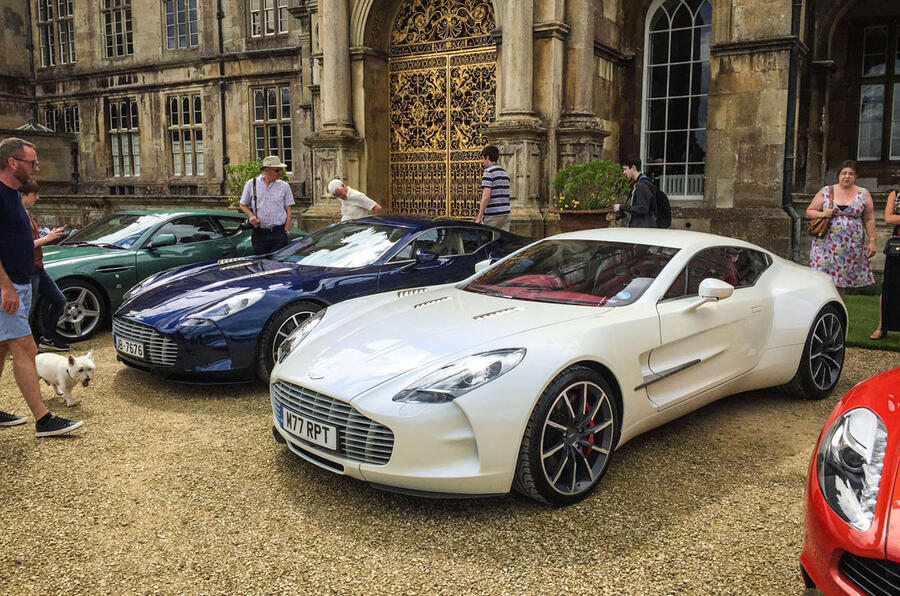 The One-77 is the most extreme road-going Aston Martin yet. A carbonfibre chassis helps keep weight down, while under the bonnet is a development of the familiar V12 motor. Here it displaces 7.3-litres to give a breathtaking 750bhp. To see one is a rare event, to see a pair is something else.
DBR1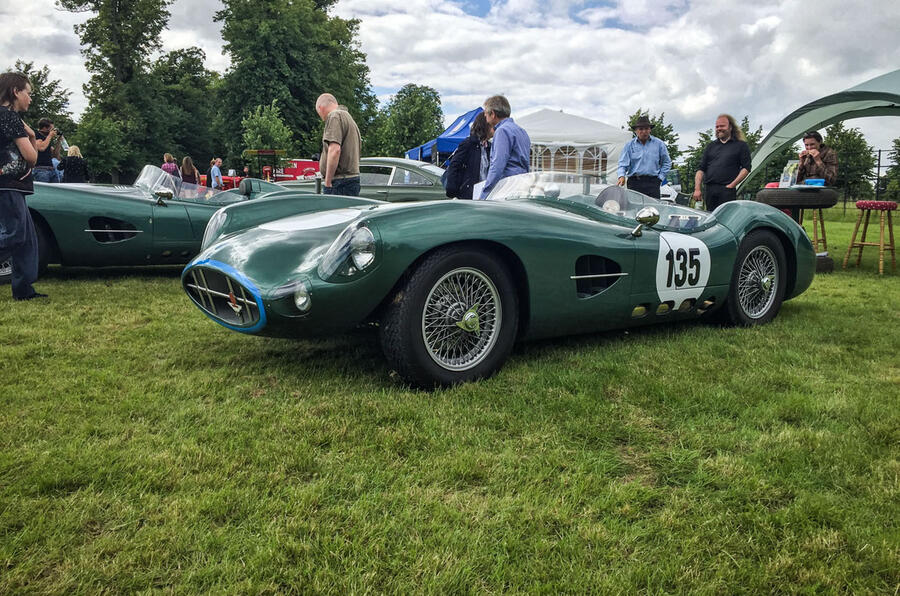 The DBR1 cemented Aston Martin's place in Le Mans history thanks to a win in 1959. All in all, only five were constructed between 1956 and 1959.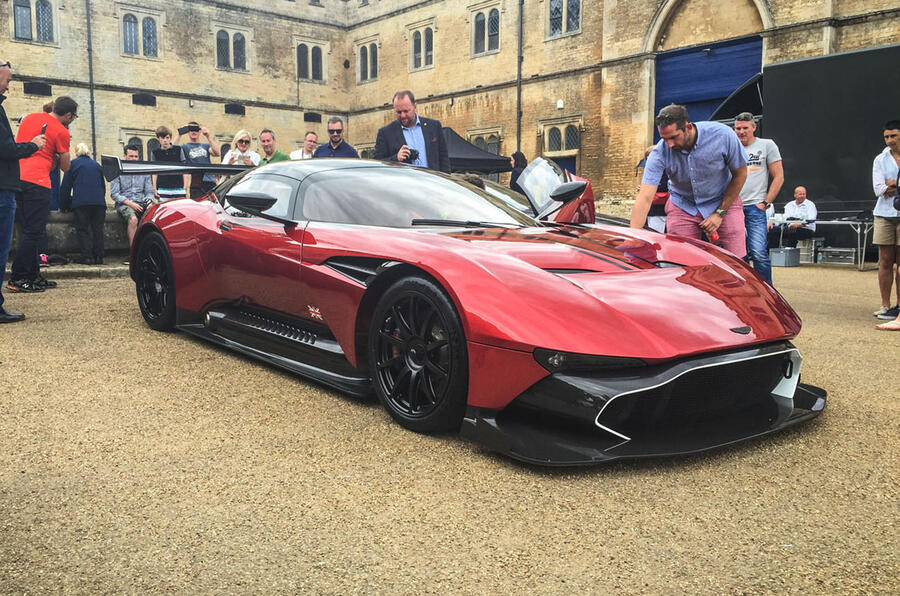 The One-77 may be the most extreme road-going Aston, but the Vulcan is the most extreme Aston full stop. The £1.8 million pound hypercar is fitted with a 7.0-litre V12 and was designed as a track day toy. British company RML is now offering a road conversion kit to the 24 lucky owners, though.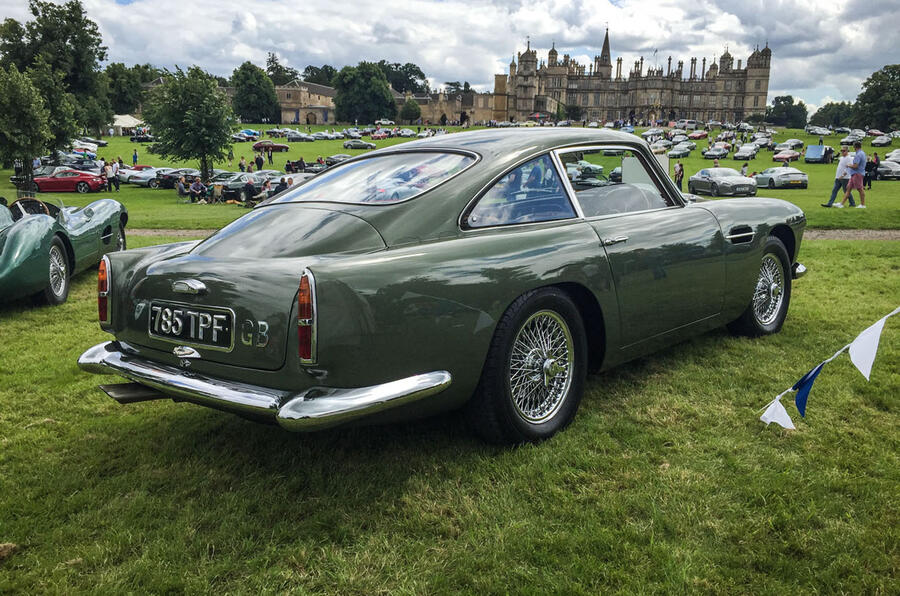 The DB5 is arguably the car that put Aston Martin on the map, helping to create its cooler-than-cool image thanks to a starring role in Goldfinger as James Bond's gadget-laden wheels. A 4.0-litre straight six provides motive force.
Many thanks to Ed Cunningham for letting us join in. The Festival of Aston Martins is a charity event, please click here if you'd like to donate.