What is it?
The sixth-generation Volkswagen Polo represents a big break from its predecessor. It has been conceived and developed anew from the ground up in a design and engineering programme with the mechanically identical new Seat Ibiza and upcoming fourth-generation Skoda Fabia, together with a production version of the company's T-Cross Breeze compact SUV concept, and the Skoda Karoq and Seat Arona SUVs.
Based on the latest generation of the German car maker's MQB platform architecture, specially adapted for the compact car class, the new Polo has grown significantly: it is 4053mm long, 1751mm wide and 1446mm high. That makes it 81mm longer, 63mm wider and 7mm lower than its predecessor. It has a wheelbase of 2564mm, 92mm longer than the previous model, while the track widths are up by 62mm at the front (to 1525mm) and 49mm at the rear (to 1505mm), giving it a considerably larger footprint.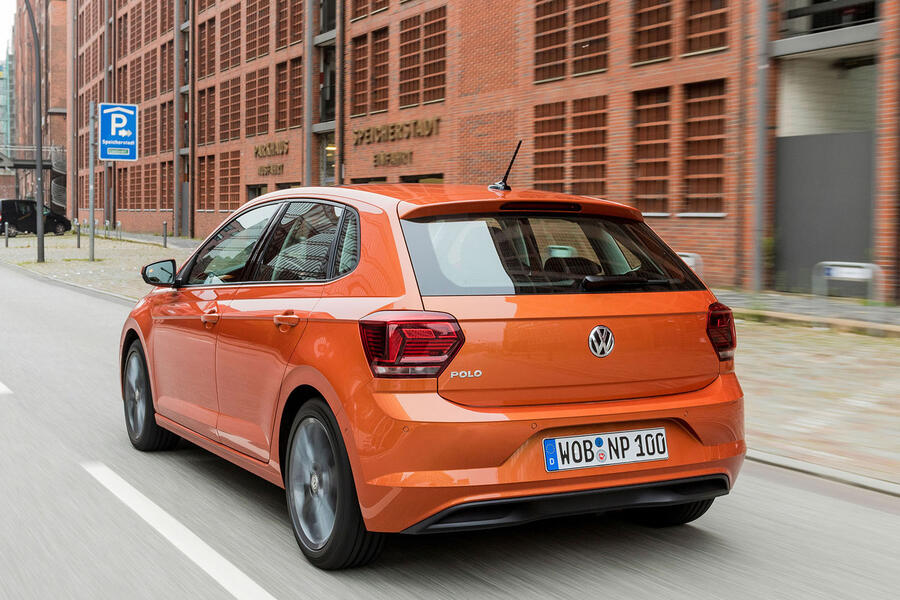 Set for UK deliveries in November, it will be produced in five-door hatchback form only; the three-door version has been consigned to the history books after a run of more than 42 years. Buyers are offered the choice of up to six engines in the launch line-up – the most powerful of which is the turbocharged 2.0-litre four-cylinder unit in the Polo GTi, which will enter production next year with 197bhp, which matches the Ford Fiesta ST.
The initial line-up comes with the choice of two naturally aspirated 1.0-litre mulit-point fuel-injected three-cylinder petrol engines, with 64bhp or 74bhp. The sweet spot in the range, though, is the new turbocharged 1.0-litre direct-injected three-cylinder petrol unit, which serves up 94bhp or, as tested here, 113bhp in the 1.0 TSI.
There's also a model running Volkswagen's new turbocharged 1.5-litre four-cylinder petrol engine, producing 148bhp. Officials hint that it will likely come in 128bhp form at a later date. There is a single diesel engine, a turbocharged 1.6-litre four-cylinder unit with an SCR filter, offering either 80bhp or 95bhp. In selected markets, there's also a new natural gas variant of the turbocharged 1.0-litre three-cylinder with 90bhp. The engines are mated to either a standard five- or six-speed manual or optional seven-speed dual clutch automatic.