Why we ran it: To see what lessons could be learned from running a Toyota Land Cruiser, the most old-school of current offerings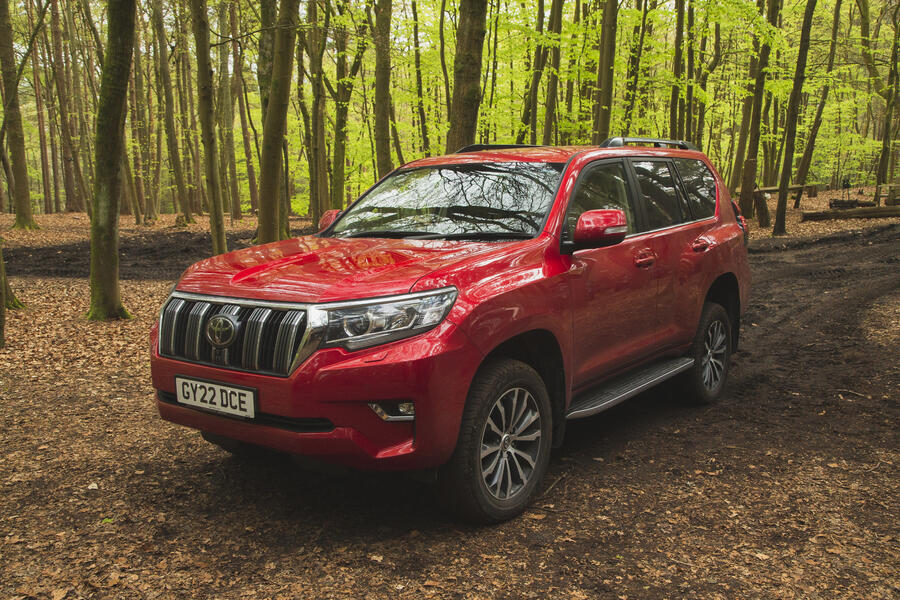 Life with a Toyota Land Cruiser: Month 3
Are the old ways still the best? Our final verdict on living with this trad 4x4 tells all - 2 August 2023
Usually I've formulated a strong view on a car – its strengths, weaknesses and rightful position in the world – after a few months with it, but now my Toyota Land Cruiser has gone, I'm not sure how I feel, or should feel. I liked it in some ways, I disliked it in others, and the novelty value I enjoyed at first didn't last.
Being a city dweller with a long motorway commute, I was hardly enthused by the prospect of having a diesel-guzzling, permanently all-paw, giant SUV – and indeed one of a design that had barely changed in the preceding two decades.
The premise of this test, though, wasn't to prove an obvious point – a square peg doesn't fit in a round hole – but to discover if progress in some areas had not been progress at all, if any lessons could be relearned from the oldest of the old-school.
Let me get one thing out of the way right away: in terms of driving, we all have certainly gained rather than lost, at least in the SUV class. You may be cynical about modern SUVs – and that can be justified in many ways – but the Land Cruiser isn't agreeable to drive on the road.
The combination of antiquated body-on-frame construction, a tall body, permanent four-wheel drive, lazy steering and Toyota's 2.8-litre four-pot diesel always felt poor in isolation; let alone when I compared it with the straight-six Land Rover Defender, a car of similar intentions but introduced a decade more recently.
The floaty yet jittery ride, the vague dynamics, the grumbling of the motor, the economy that was so stubbornly poor (on diesel!) as to make a pint at the pub an enviable luxury for me… All of it would be better consigned to history. Sorry.
There was a payoff, however, which was unshakeable off-road ability. I had never driven in the rough before, so I booked onto a course with Surrey 4x4 Tours and Training. My instructors – original Defender men both – were highly impressed by the Land Cruiser's abilities, in the main thanks to its very clever assistance systems.