Why we ran it: To see how easily a hot-shoe rally replica fits into daily life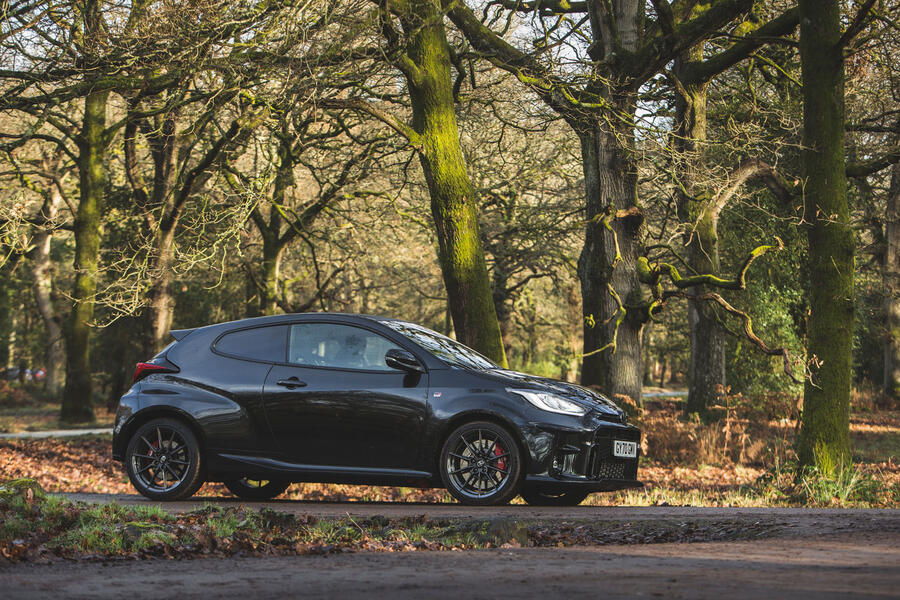 Did the hot hatch prove a busted flush after 10,000 miles? Spoiler alert: no, it did not - 14 July 2021
I'm about to have fewer conversations. After nearly 10,000 miles, the Toyota GR Yaris has returned to its maker, which means life won't continually be punctuated with conversations in car parks and fuel stations that start: "Ooh, is that the new..."
It is. The GR Yaris is the current 'it' car, and people either know about the GR and want to talk about it, or they have no idea and just think it's a regular Yaris – a situation that suits me nicely.
As you'll know, the GR Yaris is Toyota's rally-inspired hatch, a 258bhp four-wheel-drive three-door that receives huge changes over the regular production Yaris in its transformation to all-conquering sports car. And yet despite its stance and wide arches, the car isn't so flashy that it gets ogled wherever it goes like, say, a brightly coloured supercar would – which is good because sometimes those kinds of glances aren't complimentary.
The follow-up to the opening "Is that..." or "Nice car..." tends to be: "What's it like?" To which the answer is, obviously, brilliant.
Before this long-term test car arrived, the GR Yaris had won our Britain's Best Affordable Driver's Car shootout last autumn, and acquitted itself rather well against the less affordable opposition, too.
This Toyota then arrived in late December with 1630 miles on it and departs many more later having scored a five-star road test, gone quicker around a very short and quite wet circuit than a Nissan GT-R Nismo, and appeared in a bunch of features and videos.
In between times, it was superb daily transport. The thing about some really special cars is that they're a pain to live with. Its short, 6000- mile service intervals apart, the GR Yaris isn't like that. It's so compact that it's easy to use around town, and because its ride height is generous and overhangs are so short, you never worry about scuffing the nose on driveways or car parks. It's no wonder that I've had correspondence from people with big car collections who have picked a GR Yaris and just drive it every day.