What is it?
When the groundbreaking Nissan Leaf appeared in 2010, we were fed statistics that should, on paper at least, have alleviated a number of common fears and misconceptions that surrounded all-electric motoring. For example, the claim that a 100-mile range is enough for more than 75% of all journeys undertaken made the Leaf, with its 124-mile range, look positively practical.
However, what these statistics failed - and still fail - to take into account is that the car as a concept has been such a success over the past century thanks to its unparalleled flexibility. Having the freedom to go where you like, when you like and with a minimum of inconvenience is something the public simply don't want to give up. In short, people care about that extra 25% of journeys.
Over the years a number of manufacturers have responded to the public's fear of range anxiety, with BMW and Nissan recently taking steps to increase the performance of their pure EVs. However, as of yet, only Tesla offers an 'entry-level' EV capable of true long-distance motoring, in the form of the Model S P60D with its 267-mile range.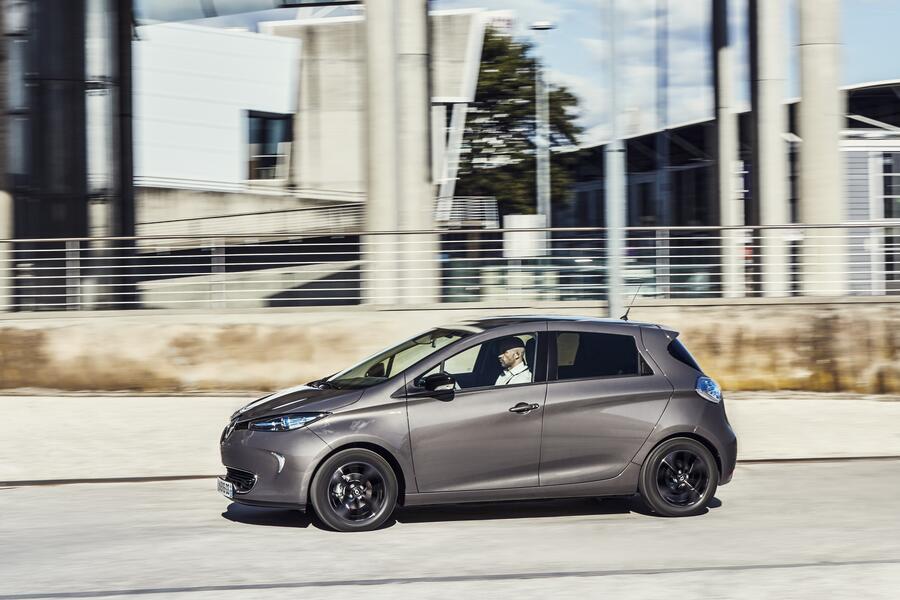 Thankfully, Renault now claims to have rectified this situation, with its new mass-market Zoe R90. Despite costing a whopping £34,345 less than the Tesla, the R90 is theoretically capable of travelling up to 250 miles on a charge – only 17 miles short of the premium US saloon. Granted, in real-world driving conditions that astonishing figure is predicted to fall to just 186 miles, but that's still 80 miles more than the entry-level 20kWh Zoe and, according to Renault, is "the greatest range of any mainstream electric vehicle".
This extra range comes courtesy of a new battery which has almost double the storage capacity of the current Zoe's (at 41kWh) but, crucially, is no larger or heavier. This has been achieved by increasing the energy density of individual cells rather than adding more battery modules, thus Renault has been able to pack the battery into the same compact space as before.
Combined with a free home 7kW fast-charger, which takes just three to four hours to charge a Zoe to full capacity from empty, and new satellite navigation software that allows drivers to access paid charging points regardless of the operator, Renault says range anxiety is a thing of the past.