What is it?
Purists were up in arms when Porsche launched the then new 911 GT3 exclusively with a paddleshift-equipped dual-clutch PDK automatic gearbox in 2013. "It's fundamentally improved, but has lost the very basis of its appeal," they decried while demanding a return of a traditional six-speed manual gearbox, which had been a mainstay of the car since its introduction to the 911 line-up back in 1999.
Four years and countless discussions later, Porsche has defused the situation by offering buyers of the faceflifted 2017 911 GT3 the choice of two gearboxes: an updated version of the seven-speed PDK that so riled the traditionalists and, following its debut in the limited volume 911 R last year, a newly developed six-speed manual, which is the one we're testing here.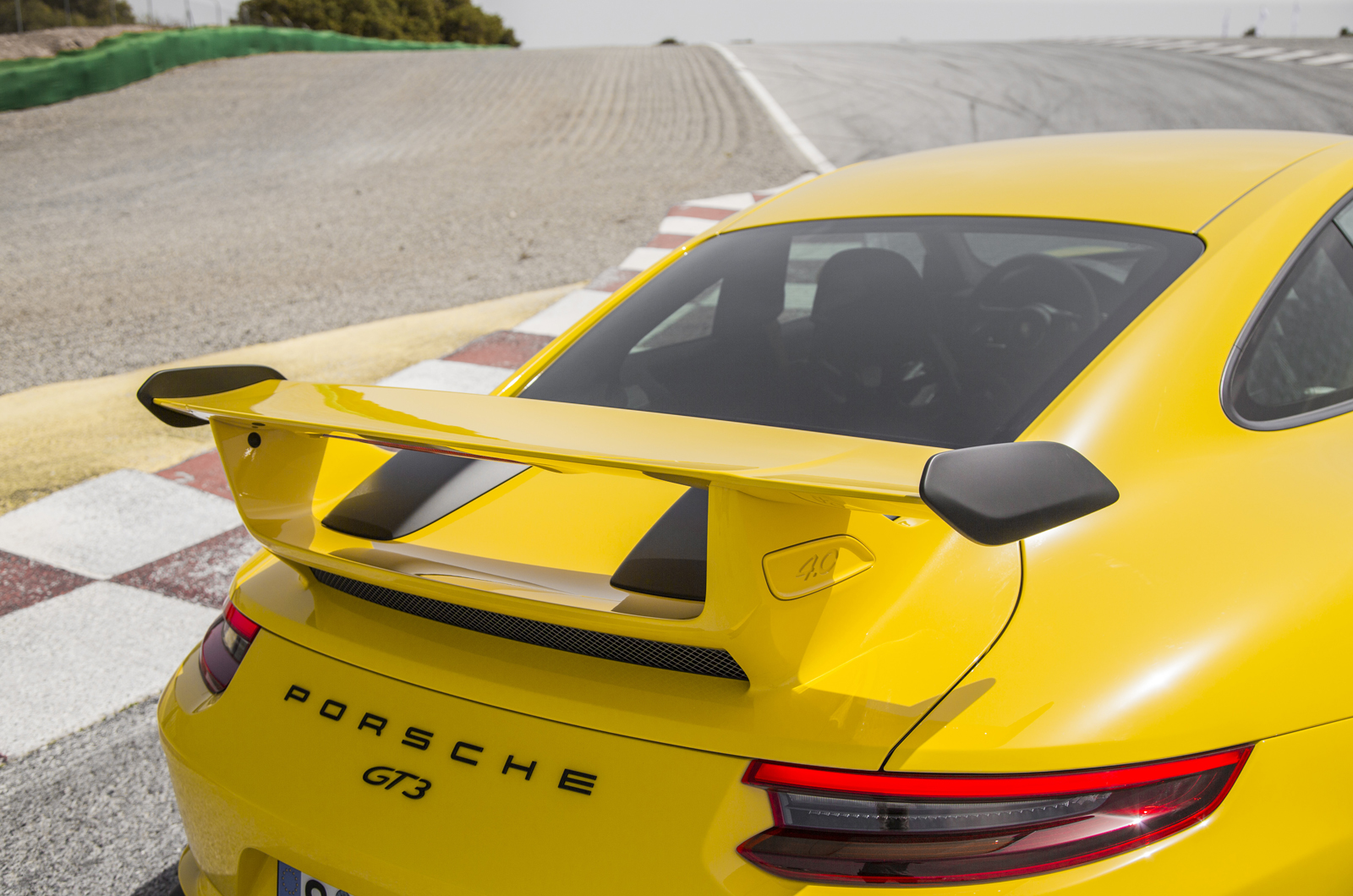 "We probably got a little too complacent," says the refreshingly candid head of GT car development, Andreas Preuningier, when describing the events that led to Porsche dumping the manual in the first place. "Development was heavily focused on track times, and in that respect the dual-clutch gearbox was the preferred choice."
This car, he hopes, will silence the critics. Not only does it run the much sought after manual gearbox, but it also gets a mechanical locking differential in place of the electronically controlled unit that comes combined with the PDK. Refreshingly traditional, then. But as we're about to discover, it's also all the better for it - as long as you're not intending to be track-bound too often.
There's no doubting the intent of the new 911 GT3. This is a serious track-focused car that primarily exists to homologate various components and its aerodynamic package for Porsche's motorsport activities, and it is not backwards in conveying it. One quick glance is sufficient to tell you that it sits a good deal higher on the performance ladder than the 911 Carrera S, with which it shares a number of aluminium body parts.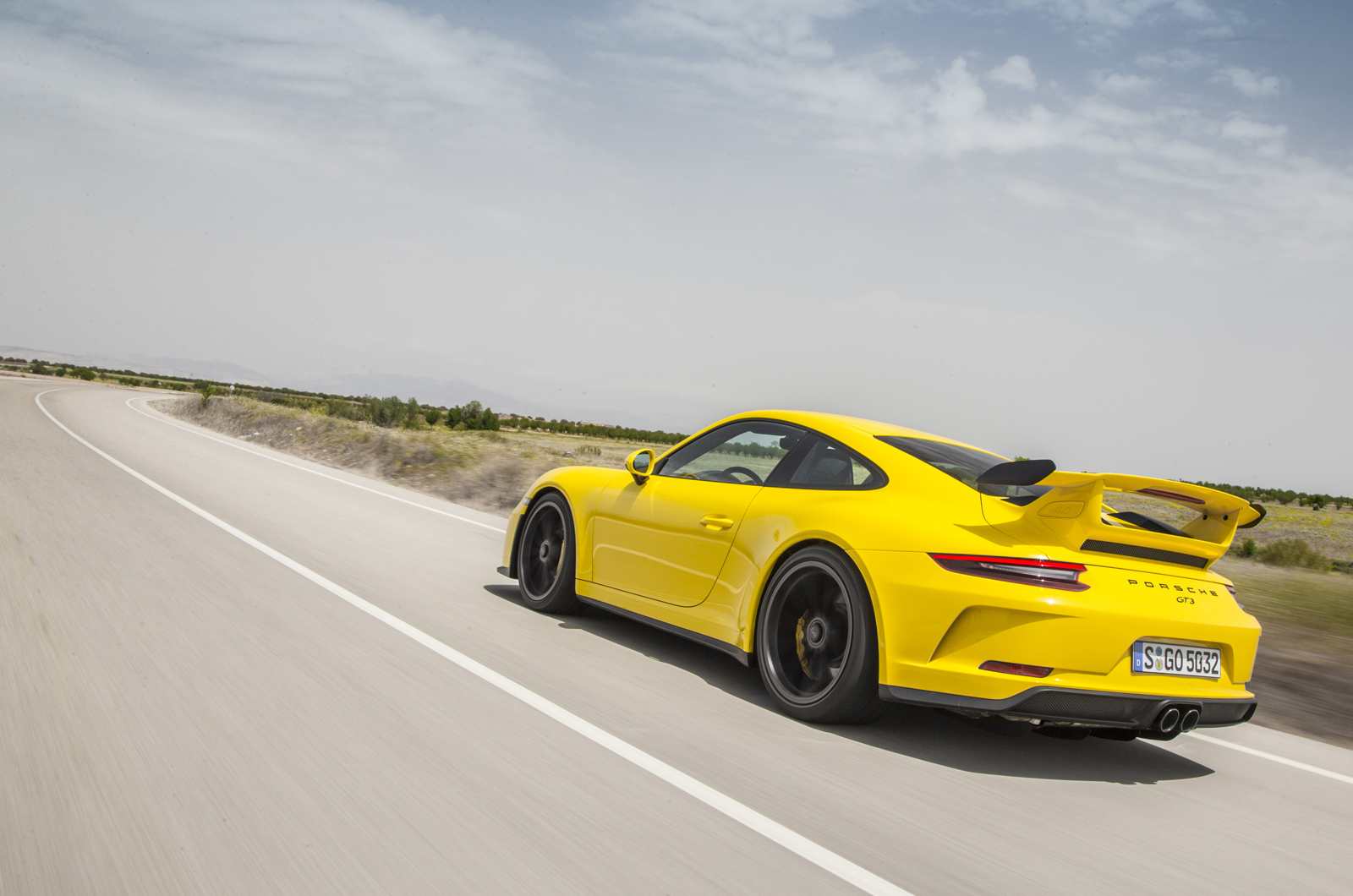 For a start, it gets a unique and aggressively styled polyurathene front bumper that weighs less than before and features a more prominent splitter element that's claimed to slice the air more efficiently, plus a quartet of restyled air ducts that serve to cool the front-mounted radiators and brakes.
The rear bumper, too, is uniquely styled with typical function-over-form modifications, including additional vertical cooling ducts incorporated on each corner to draw hot air away from the engine bay. From above, you also notice changes to the engine lid, which has two new shaped air ram ducts and cooling vents.
The signature design element, however, remains the rear wing. Drawing on more up-to-date aerodynamic data gathered while testing the 2017 911 GT3 in Porsche's newly commissioned wind tunnel at its R&D centre near Stuttgart, Germany, it has been lightly restyled. It is also now mounted 20mm higher and 10mm further back in a move aimed at better harnessing its downforce-inducting qualities. 
What you can't see unless you get down on your hands and knees is the reworked underbody. Adapted from the 911 R, it differs from that used by the old 911 GT3, with modifications to the rear diffuser and so-called vortex generators that Preuninger claims contributes to a massive 20% increase in downforce on the rear axle; there's now 155kg more downforce at the car's top speed of 199mph.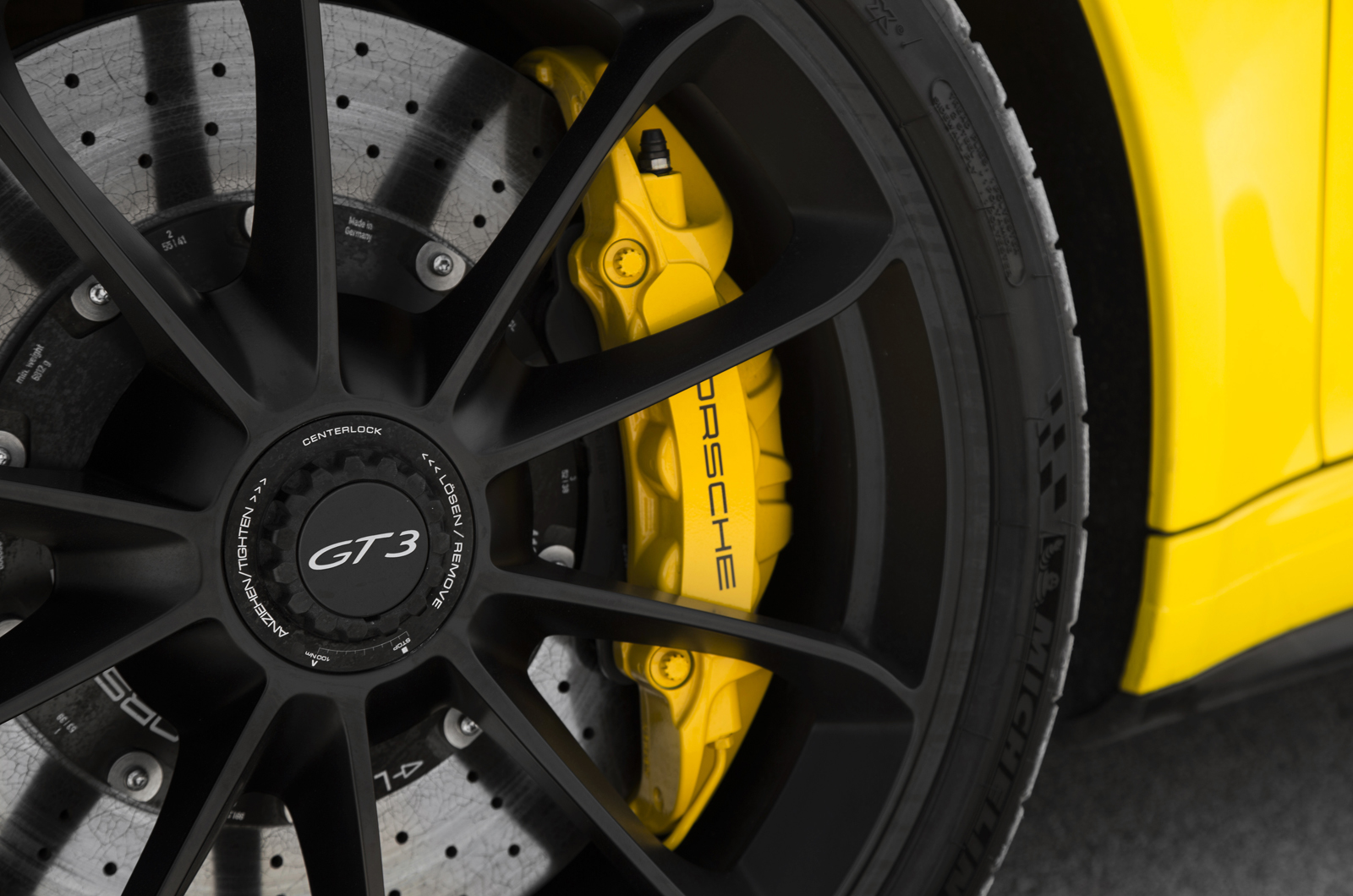 With a nominal 25mm reduction in ride height over lesser new 911s and running standard 20in wheels shod with 245/35-profile front and significantly wider 305/30-profile rear Michelin Pilot Sport Cup 2 tyres, the new Porsche looks properly hunkered down with the sort of wide track stance and exaggerated wheel camber that wouldn't be out of place in the pitlane at Le Mans.
Getting into the car required some degree of flexibility, owing to the firm and rather high-set sides of the optional carbonfibre-backed racing seats, which are carried over from the old model, that were fitted our test car. Once you're settled, though, it's a truly inviting driving position that continues to afford a marvellous view over the top of shapely front fenders and the road ahead.
Among the other subtle differences separating the 911 GT3 from other 911s is an Alcantara-trimmed steering wheel modelled on that of the 918 Spyder. Devoid of any buttons, it's beautifully proportioned and classically round in shape. In the name of weight saving, there are no rear seats, and despite the addition of some new structural elements within the body, Porsche claims the new 911 GT3 is no heavier than its predecessor.