What is it?
Purists were up in arms when Porsche launched the then new 911 GT3 exclusively with a paddleshift-equipped dual-clutch PDK automatic gearbox in 2013. "It's fundamentally improved, but has lost the very basis of its appeal," they decried while demanding a return of a traditional six-speed manual gearbox, which had been a mainstay of the car since its introduction to the 911 line-up back in 1999.
Four years and countless discussions later, Porsche has defused the situation by offering buyers of the faceflifted 2017 911 GT3 the choice of two gearboxes: an updated version of the seven-speed PDK that so riled the traditionalists and, following its debut in the limited volume 911 R last year, a newly developed six-speed manual, which is the one we're testing here.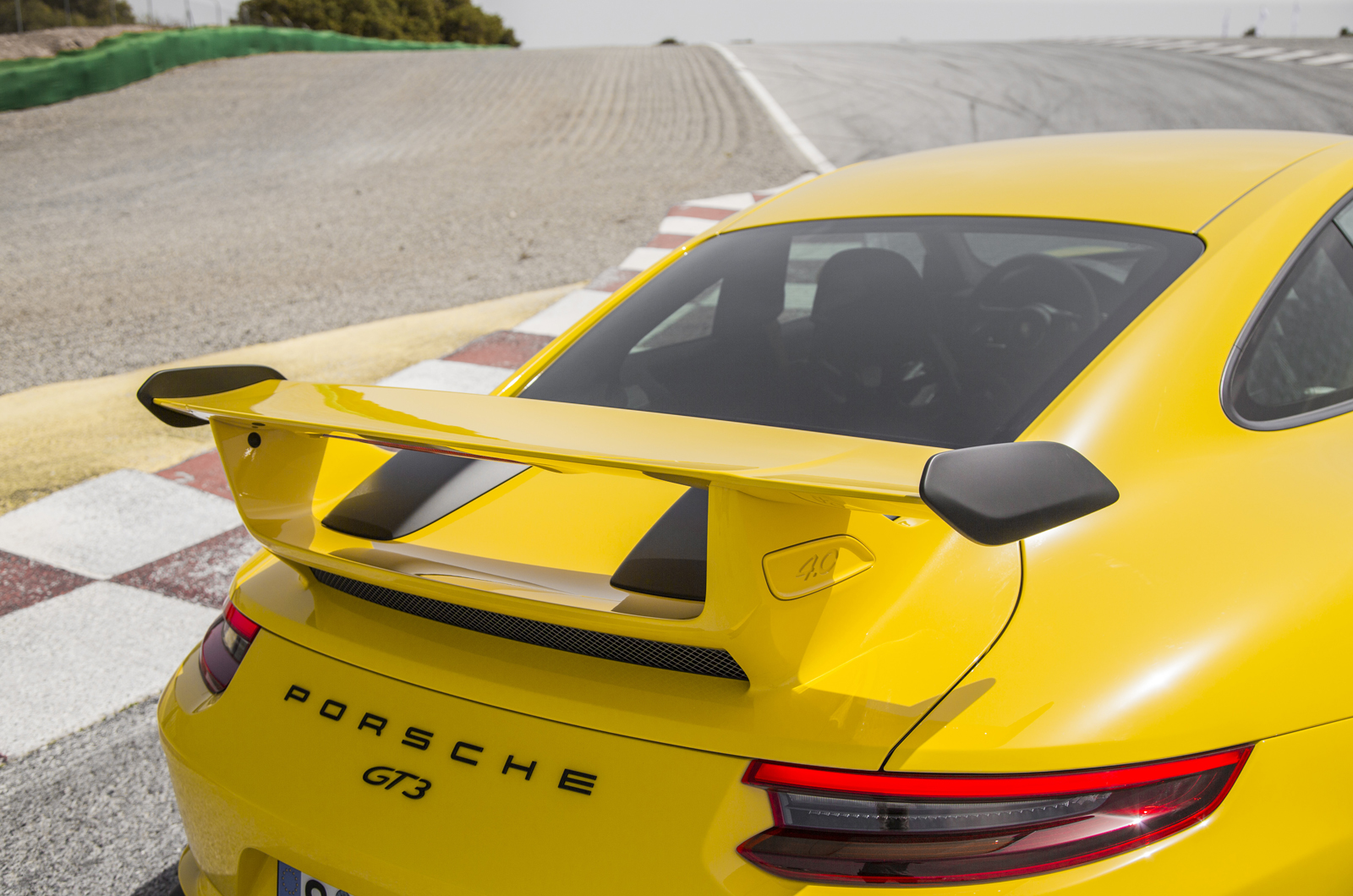 "We probably got a little too complacent," says the refreshingly candid head of GT car development, Andreas Preuningier, when describing the events that led to Porsche dumping the manual in the first place. "Development was heavily focused on track times, and in that respect the dual-clutch gearbox was the preferred choice."
This car, he hopes, will silence the critics. Not only does it run the much sought after manual gearbox, but it also gets a mechanical locking differential in place of the electronically controlled unit that comes combined with the PDK. Refreshingly traditional, then. But as we're about to discover, it's also all the better for it - as long as you're not intending to be track-bound too often.
There's no doubting the intent of the new 911 GT3. This is a serious track-focused car that primarily exists to homologate various components and its aerodynamic package for Porsche's motorsport activities, and it is not backwards in conveying it. One quick glance is sufficient to tell you that it sits a good deal higher on the performance ladder than the 911 Carrera S, with which it shares a number of aluminium body parts.