Why we're running it: To see if an electric car fits into a high-mileage life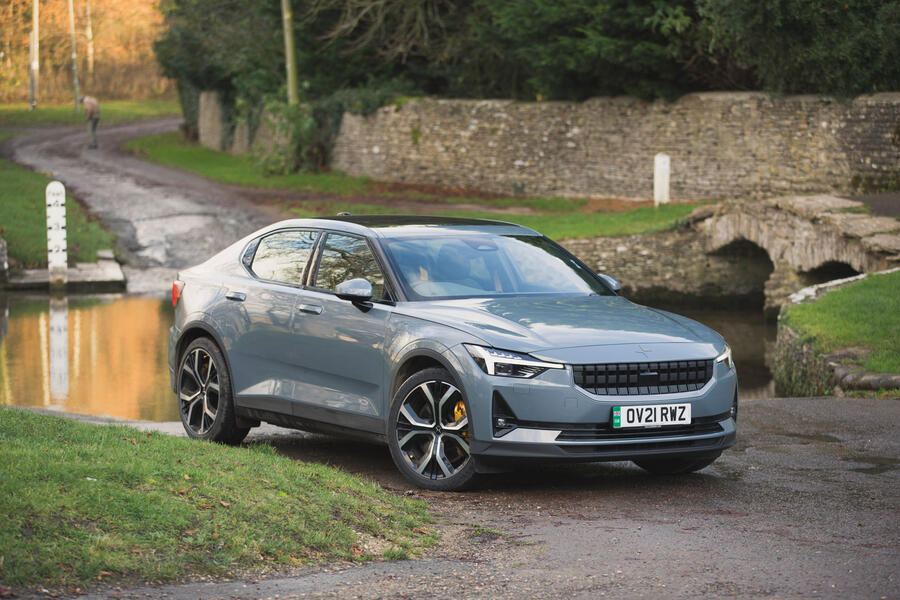 Life with a Polestar 2: Month 1
Welcoming the Polestar 2 to the fleet - 12 January 2022
There's a tendency among car makers, especially makers of posh cars, to complicate things. To throw at them technology and features – some of which you will never use – to wow you. This, the Polestar 2, from a company part-owned by Volvo, is refreshingly simpler than that.
The 2, Polestar's second car after the wild plug-in hybrid Polestar 1, is a pure EV. This one is with us as my daily wheels until the middle of the year. It's 4.6m long and 1.8m wide across the body, with a five-seat interior and a 78kWh (usable) battery pack beneath it. There's four-wheel drive, from two powerful permanent-magnet synchronous motors, each making the same output. There's one at either axle, so it makes a total of 402bhp and 487lb ft.
At that size and pace, I suppose you would call it a sporting family hatch or a quick compact executive car, with a 4.7sec 0-62mph time. The top speed is 'only' 127mph, but I don't suppose I will ever trouble that.
The 2's base price is £49,900, but this one has a couple of options: metallic paint, which doesn't look overly metallised but which I do rather like, at £900; and the £5000 Performance Pack. That adds 20in rather than 19in wheels, larger front brake discs with four-piston calipers, Öhlins manually adjustable dampers and gold-painted brake calipers and valve caps.
This being the 2020s, though, the options don't end when the car gets to you. Polestar recently announced a £1000 over-the-air update that can bring an additional 67bhp, raise the torque to 502lb ft and drop the 0-60mph time to 4.2sec. Polestar has agreed to send it over, so as I write I'm waiting for the car to ping me a message to say it's ready to download.