Why we ran it: To see if an electric car fits into a high-mileage life.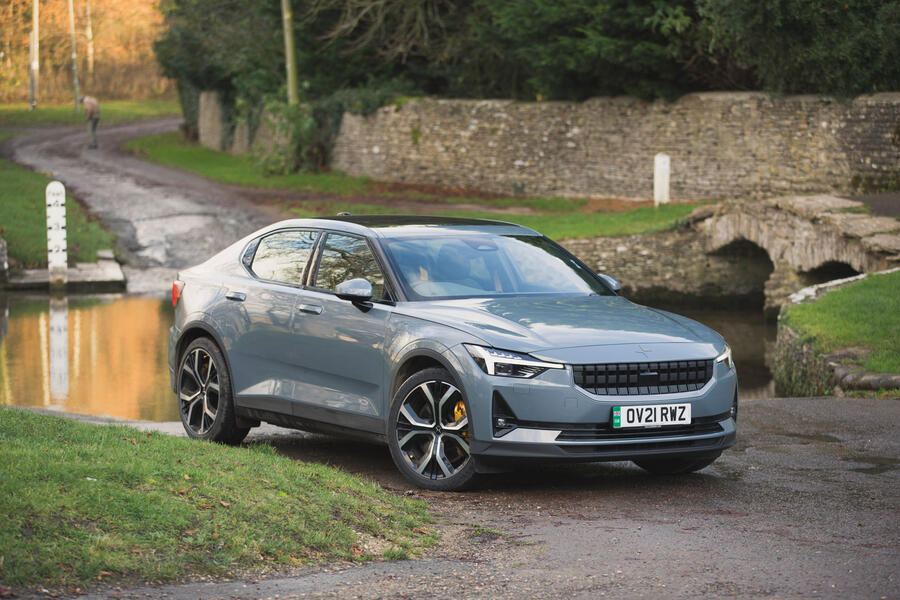 Life with a Polestar 2: Month 6
Six months and more than 9500 miles have revealed whether this potent electric saloon is fit for long-haul daily use - 6 July
I have spent the past six months in a Polestar 2, the second car to come out of the Sino-Swedish mash-up: a bit of Geely, a bit of Volvo, with a former Volvo design director as its CEO. It follows the super-rare Polestar 1 plug-in hybrid coupé, itself first shown as a concept for Volvo.
The 2 is a much more conventional electric car and, going by the fact I see them everywhere, significantly less rare. It's a five-seat compact executive hatch, about the size of a BMW 3 Series, with almost crossover-type looks that, I think, owe more to its mechanical layout than a deliberate attempt to be an SUV.
There's a swathe of black plastic underneath it because, like most new EVs, there's a big battery pack under the body. You can get a few flavours of 2 but this Performance Pack variant, £5000 more than the standard £49,900 Long Range Dual Motor version, has a 78kWh gross battery (75kWh usable), providing energy for two electric motors totalling 403bhp. At first, anyway. That initial power level was upgradable for £1000 to 470bhp in an over-the-air update (and downloaded onto this car) but the Performance Pack now gets that output as standard.
The 2 has a pleasing interior, with a lot of Volvo-based kit, such as the switchgear. Bright seatbelts aside, the ambience is relatively conservative,whichI'vequiteliked in daily driving: nothing too jarring. The driving position is very good, and the instruments are clear, but I wouldn't have minded a bit more customisation for the instrument cluster and the trip computer is fiddly. The cupholder fouls an elbow, too.