Why we ran it: To discover if Peugeot has a class leader on its hands by fitting seven-seat MPV convenience into an on-trend SUV body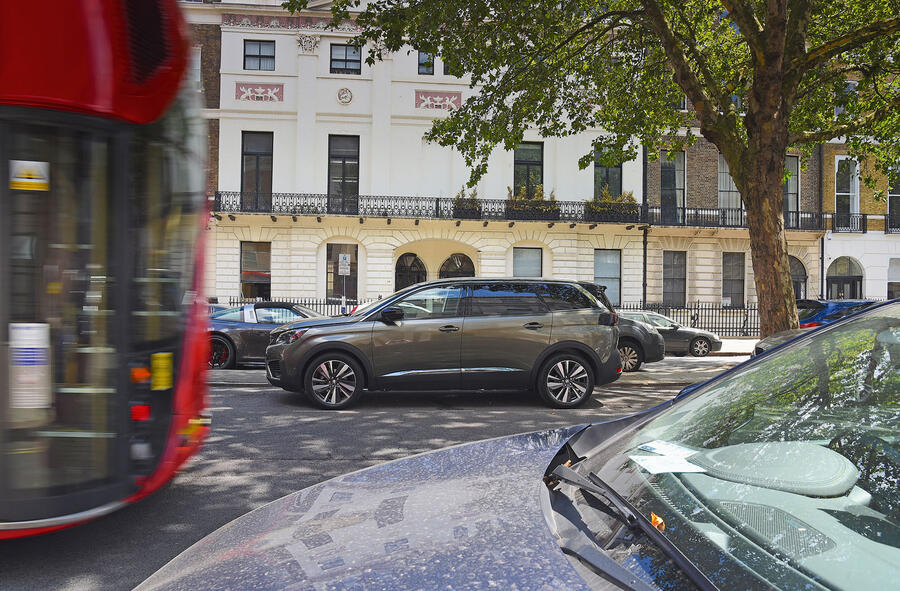 Life with a Peugeot 5008: Month 6
What's a seven-seat MPV-cum-SUV doing sitting alongside an Alpine A110 in our fantasy garage? Its minder explains - 13th March 2019
I have driven Alpines, Porsches and Ferraris. Audis, BMWs and Land Rovers. The list goes on.
You name 'em, I've lived a life lucky enough to have got behind the wheel of 'em, with the slightly perplexing exception of a Lamborghini, the keys to which always elude me. I imagine your hearts are bleeding as you all reach for your violins.
But (and I write this in the full knowledge that your eyebrows are about to soar up your forehead, shortly to tumble again as you conclude that I'm clutching a large paper envelope stuffed full of fivers) the first slot in my dream garage is now reserved for the Peugeot 5008.
This is not a joke, nor some misguided attempt at humility, but in fact something I've been pondering for the past 7500 miles or so at the wheel. I am certain that I am right: the 5008 is – undisputedly – the most fundamentally capable, quietly joyous family transport that I've had the pleasure to run, buoyed both by its inherent capabilities and qualities and the fact that its badge carries no baggage.