What is it?
The Nissan Navara Trek-1° is the highest-specification version of the strong-selling pick-up truck yet produced.
Named after the geographical location of the Navarre desert, it's being produced in 1500 examples, of which 400 are destined for sale in the UK.
It's odd to imagine such a high-spec machine being submitted to a hardworking career, but modern pick-up trucks often live more varied lives than their forebears, acting as workhorses during the week and family cars at the weekend. Rivals such as the Volkswagen Amarok and upcoming Mercedes-Benz X-Class illustrate that there's good demand for premium pick-ups in Europe, and the Nissan Trek-1° comes in as the most exclusive to fit this bill.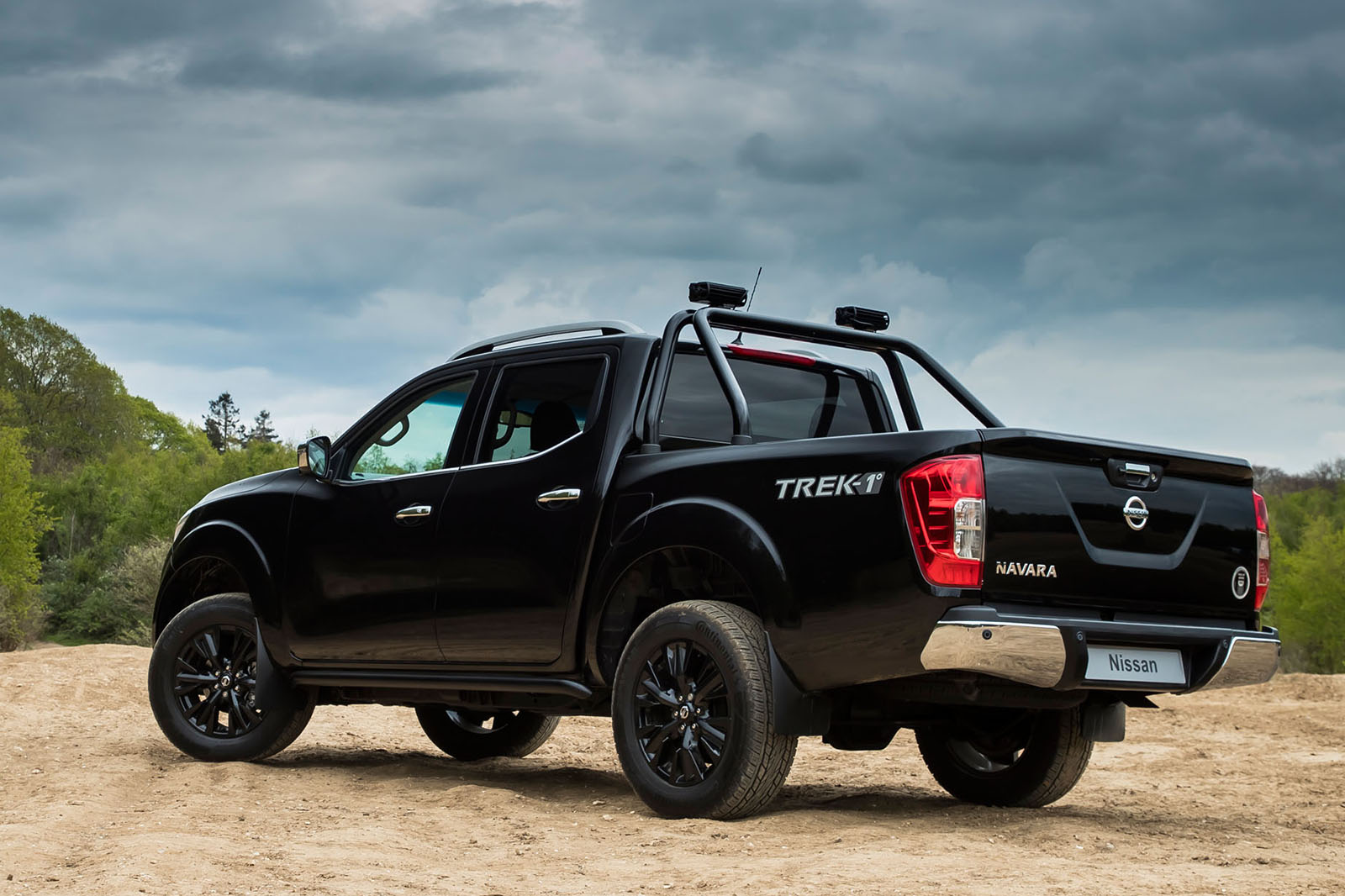 Available only in double cab, five-seater form, the Trek-1° is based on the top-spec Tekna trim level - which accounts for about 80% of Navara sales in the UK - but gets several unique features for a £3435 premium. These include sport styling bars with two forward-facing LED spotlights, black side styling bars and bespoke 18in six-spoke alloys.
The Trek-1° comes in just two colours, Black Metallic or Storm White, the latter of which is exclusive to the model. It also gets Trek-1° decals on both sides of the loadbed. As standard, the loadbed gets a cover, which hinges from the back of the cab and hides the movable dividers and liners that improve storage flexibility beneath.
Power is provided by the same 2.3-litre turbocharged diesel engine as the rest of the Navara range, in 158bhp or 187bhp forms, mated to a six-speed manual or seven-speed automatic gearbox.