What is it?
Mini has joined the plug-in hybrid crowd.
This car, the £31,585 Countryman Cooper S E All4, is its first petrol-electric plug-in and it follows the launch of the mechanically identical, £33,025 225xe Sport Active Tourer of Mini's parent, BMW.
In fact, the fundamentals of the Cooper S E's hybrid driveline first appeared on the BMW i8, although they've been turned 180deg for this new highriding five-seater.
The petrol engine is mounted transversely up front and the electric motors sited within the axle assembly at the rear. The turbocharged 1.5-litre three-cylinder petrol engine delivers 134bhp, and 162lb ft at a low 1250rpm, while the brushless electric motor serves up 87bhp and 122lb ft.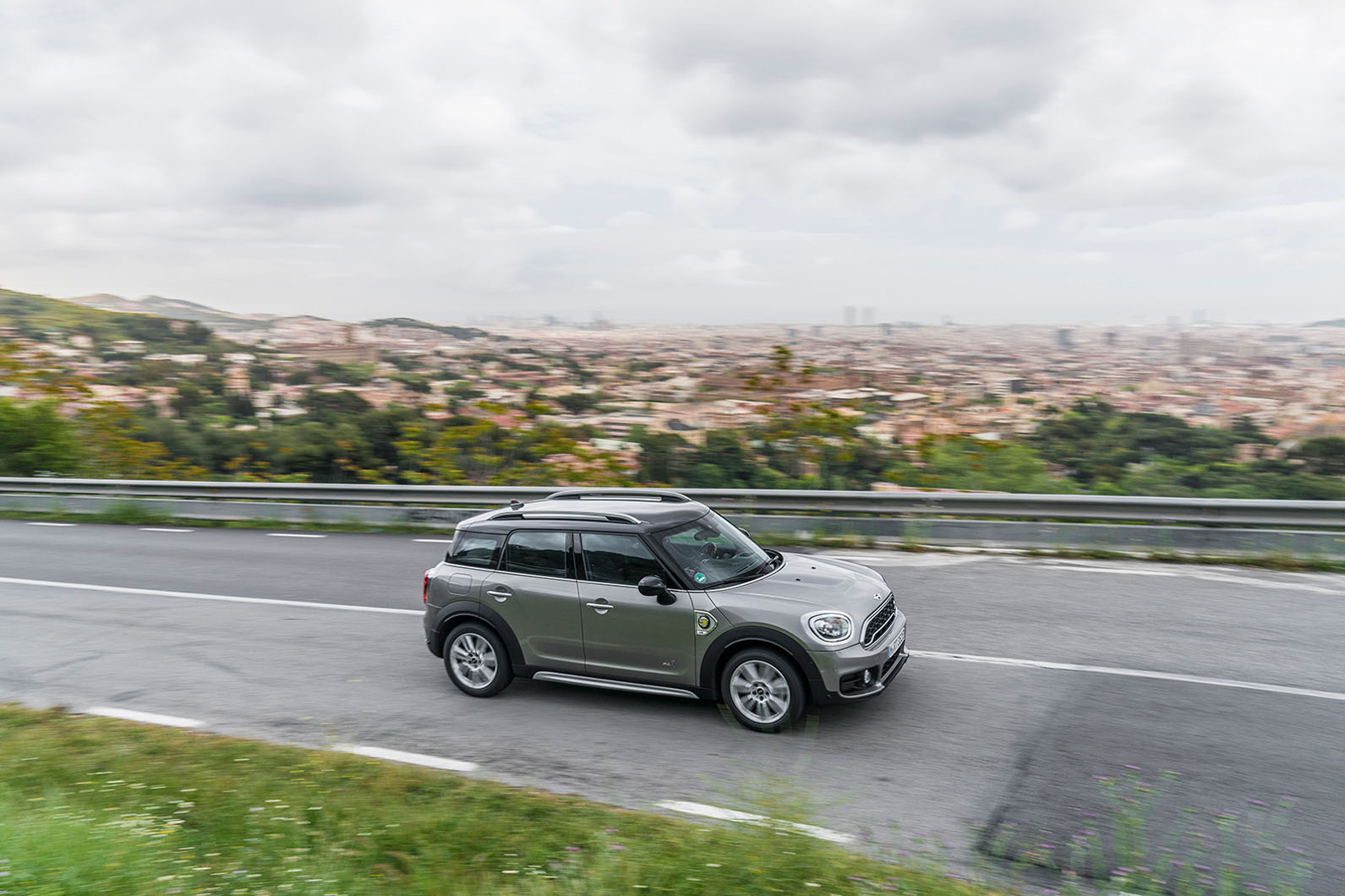 All up, they give a combined maximum of 221bhp and 284lb ft. By comparison, the £28,025 Cooper S Countryman has 192bhp and 206lb ft. The petrol engine sends drive exclusively to the front wheels through a six-speed automatic, with the electric motor powering the rear wheels via a twin-stage fixed-gear transmission. So the Mini is fourwheel drive when both are working.
Under the rear seats and within the forward section of the boot is a 7.6kWh battery. The lithium ion unit can be charged in 3hr 15min via a regular household mains electricity socket or 2hr 30min by a more powerful optional wall charger unit.