What is it?
More than your usual facelift, that's for sure. We're so desensitised by the usual bumper-and-headlight updates that the changes for the 2019 Mini Clubman John Cooper Works might pass you by.
Of course, as with the rest of the Mini Clubman range, that's exactly what you get. However, as well as a distinctive front splitter – and a bumper with more gaps for cold intake air to pass through – the six-door JCW gets a substantial engine upgrade.
Gone is the 228bhp 2.0-litre motor – frankly critiqued as "tediously adequate" when we first drove the outgoing JCW in 2016. It seemed Mini agreed – one engineer on the new car's launch told us it was "a JCW in name only".
So in comes a new engine of the same size and cylinder capacity, but with power bumped up to a far more tantalising 302bhp. If that power figure sounds familiar, it's because its the same engine that BMW has dropped into its newly front-driven, platform-sharing M135i. It makes this the fastest and most powerful Mini that's ever seen production.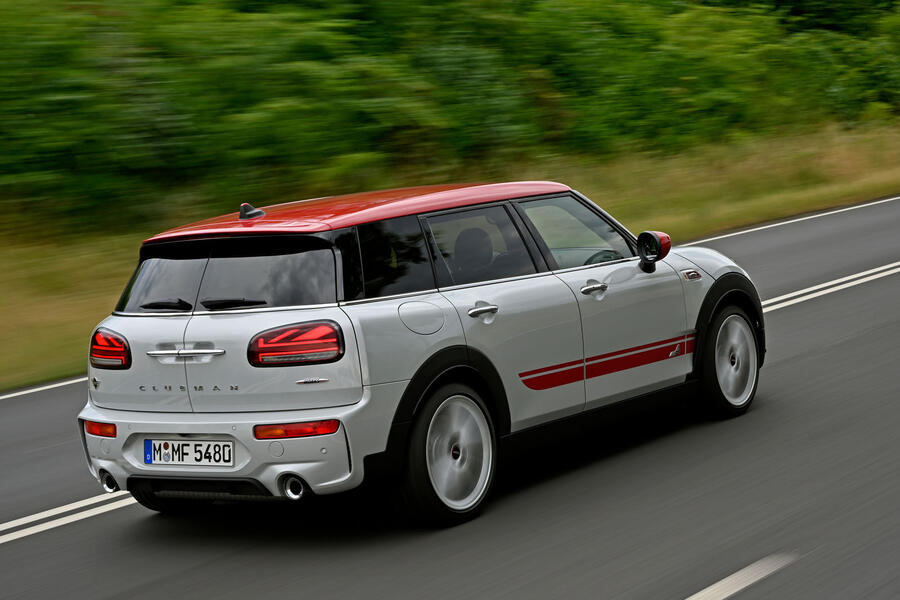 Of course, you don't add 32% more power and just bung the thing on sale as is. The hottest Clubman receives more rigid axle components, new swivel bearings to alter the front wheel camber, tweaks to the mountings and new spring and damper rates.
There's also beefed-up four-piston rear brakes, reinforcement to the body structure and a louder exhaust system. Extensive enough for you?