Why we ran it: We know the McLaren 720S is one of the world's greatest driving machines. But is it an equally rewarding car with which to live?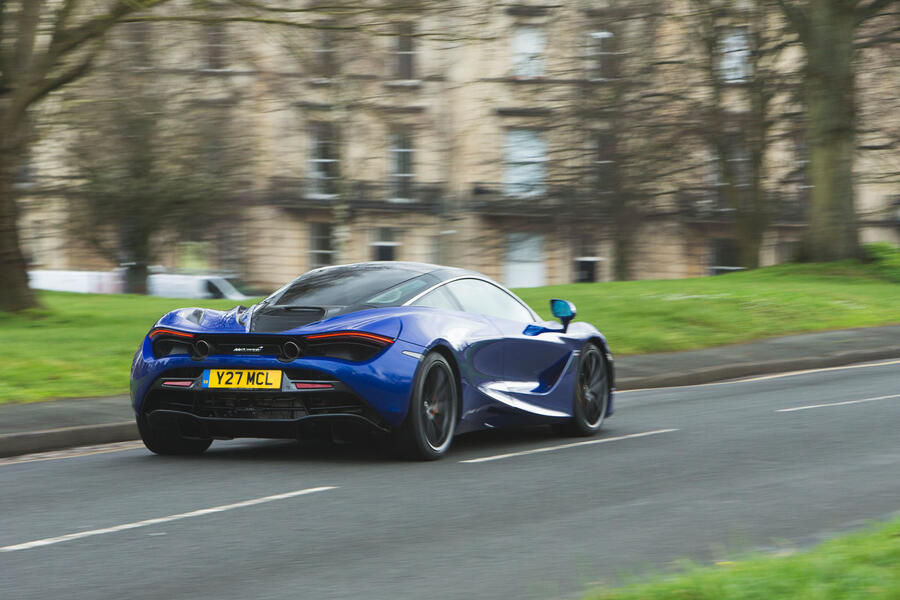 Life with a McLaren 720S: Month 5
We know the 720S is an outstanding supercar, but what's it like to live with? We've had six months to find out - 7th August 2019
So that's it. My six months as a supercar keeper are up. Y27 MCL is heading back to Woking and from there into the presumably grateful arms of a new owner.
In those six months I've driven it farther than most real owners will drive their McLaren 720Ss in three years and in conditions I expect would tempt few of them out of their dehumidified garages. By contrast, Y27 has yet to spend its first night under cover. Instead, it has been driven around a race track, sprinted to Geneva and back and been up and down more mountain passes than I can recall.
It has also been used as my daily driver. It has done the school run numerous times (much to the delight of one daughter and the chagrin of the other, who is far, far away at university), carried sack after sack of sheep nuts and dog food for our many and various animals and spent too much time in far corners of airport long-term car parks. Those dihedral doors are excellent most of the time, but, as with the BMW i8 I used to run, you cannot risk letting someone else park next to the 720S because you might not be able to get back in again.
As I said in my first report, our purpose was not really to remind you how fast or fun this car is, because all that can be done far better through the medium of conventional road testing. So what follows focusses more on the McLaren as a thing with which to live rather than one in which to drive, because we already know that as far as the latter is concerned, it is pretty mesmeric.