Why we ran it: To see if the all-American icon translates over here, especially as a new all-British icon arrives…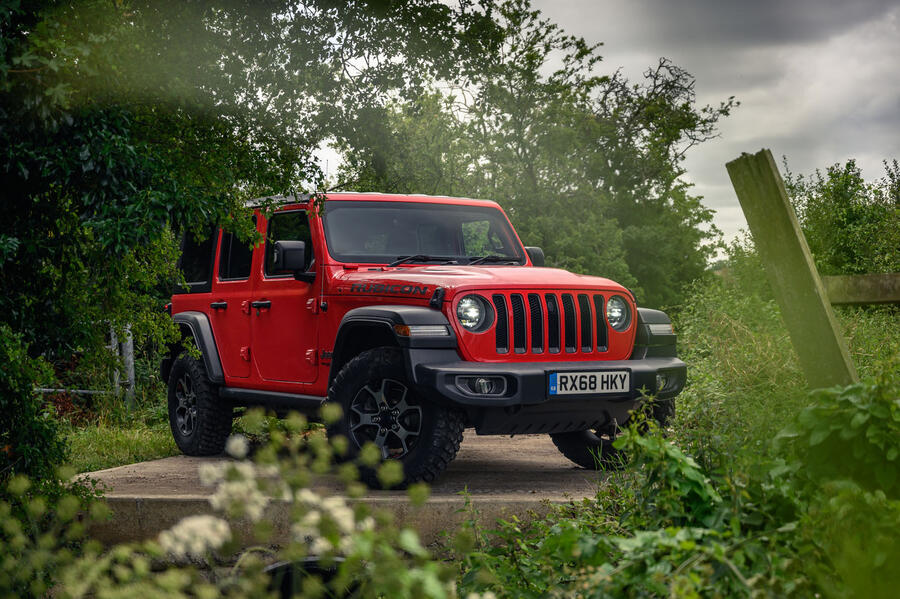 Life with a Jeep Wrangler: Month 3
We've been finding out if Jeep's most hardcore 4x4 can cut it against techheavy new rivals. What's the verdict? - 11 November 2020
They wave to each other, you know. Jeep Wrangler owners, that is. I didn't know at first, but after a few months of remembering to wave back, I've got into it. US Wrangler fans refer to themselves as Jeepers. Like a Caterham or a motorcycle, the Wrangler is a recreational or hobby, not utility, vehicle. An off-road sports car, if you like.
And it's an enjoyable one. This Wrangler arrived in July in full hobbyist Rubicon specification, which means uprated axles, better off-roading angles and beefier tyres than lesser models in the Wrangler line-up. Those and a £50,000 price tag. It's the purist's choice, perhaps, although in the Wrangler's home market, the US, loads of Jeeps are modified within a few weeks of being delivered, with lift kits and even more hardcore axles and bigger tyres, so a base starting point there would matter less.
As standard off-roaders go, though, a Wrangler Rubicon is as tough as they come. Which was the point of us running one: to see if the original 4x4 is still the best car off road, and whether that compromises its on-road performance. Answers are: it's there or thereabouts in the rough and bearable on road, at least for me. It arrived with 18,000 miles on and leaves with more than 25,000, so I've had plenty of opportunities to find out. In effect it came and went as a used car, but was serviced before its arrival so needed no attention and no oil – and not even AdBlue – while it was with us. So, sadly, I can't tell you too much about the ownership experience.
Our big off-road test took place in August, alongside a new Land Rover Defender and a Mercedes-Benz G-Class. Neither was on tyres as knobbly as the Wrangler's BF Goodrich Mud-Terrain KM2s (32in outside diameter), so we did our best to factor rubber out of the equation. That it was a dry, dusty day helped in that respect. But while the air suspension of the Land Rover Defender raised its ride height to boost its clearances, and the Mercedes had three locking diffs, the Jeep – you'll not be that surprised to note – more than held its own.