Why we're running it: To see if a plug-in hybrid family SUV can justify its eco credentials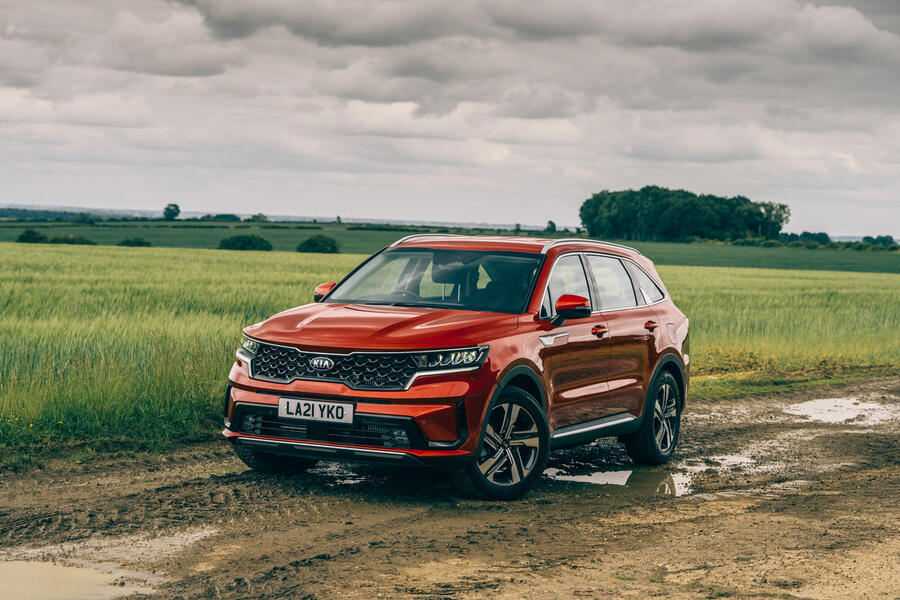 A trip to Suffolk gives our family-size SUV a chance to stretch its legs - 18 August 2021
I'm as guilty as anyone of bemoaning an SUV when it suits, but there's no denying they're handy to have in a tight spot – and no spot comes tighter than a family holiday.
Our kids are now at the age where a buggy is no longer required, but the Kia's boot was still packed full to capacity, with a PhD in origami required to fold all the luggage into the 604-litre space. We've hardly used the rearmost seats but that was no bad thing for this trip, because folded flat they do free up a decent space.
Off we toddled to Suffolk, where it soon became obvious that the Sorento's infotainment has a crucial flaw: if you don't have a phone signal, you don't have sat-nav. Large parts of Suffolk have been left behind in the sprint for 5G data provision, and without it the car is mapless.
You can download offline maps on Google Maps, but it's not a perfect science and besides, we were dashing out of the house we'd rented so didn't have time to sort it properly. It's very much a first-world problem, and there's a part of me that thinks 'just buy a map, Piers', but in an age when you're used to just jumping in and going, it's a flaw in the Kia. More so in a car that costs over £45,000.
But it was otherwise a decent companion for the staycation – even Henrying all the sand out at the end of the holiday was a quick task thanks to all the simple seat mechanisms. The kids loved the fact that they got their own individual cupholder, and crucially these are in the rear doors so one sibling can't reach the others'. It's difficult to express how much that matters: one less reason for children to argue with each other is something I'd sacrifice a lottery win for.