What is it?
The new Kia Picanto is a small car, and a big deal for Kia. The previous two generations have been big sellers - and very well regarded - but Kia faces a big challenge to hold its own in the increasingly crowded city car market.
We've previously driven the new Kia Picanto with its GT-Line finery on, but this is our first outing in the final UK specification on British roads.
The GT-Line's sporty styling certainly stands out, with 16-inch alloy wheels, chunky front and rear bumpers, and even a twin exhaust. Does an 83bhp Picanto really need a twin exhaust? Kia clearly hopes the style-conscious young buyers it's targeting will think it does.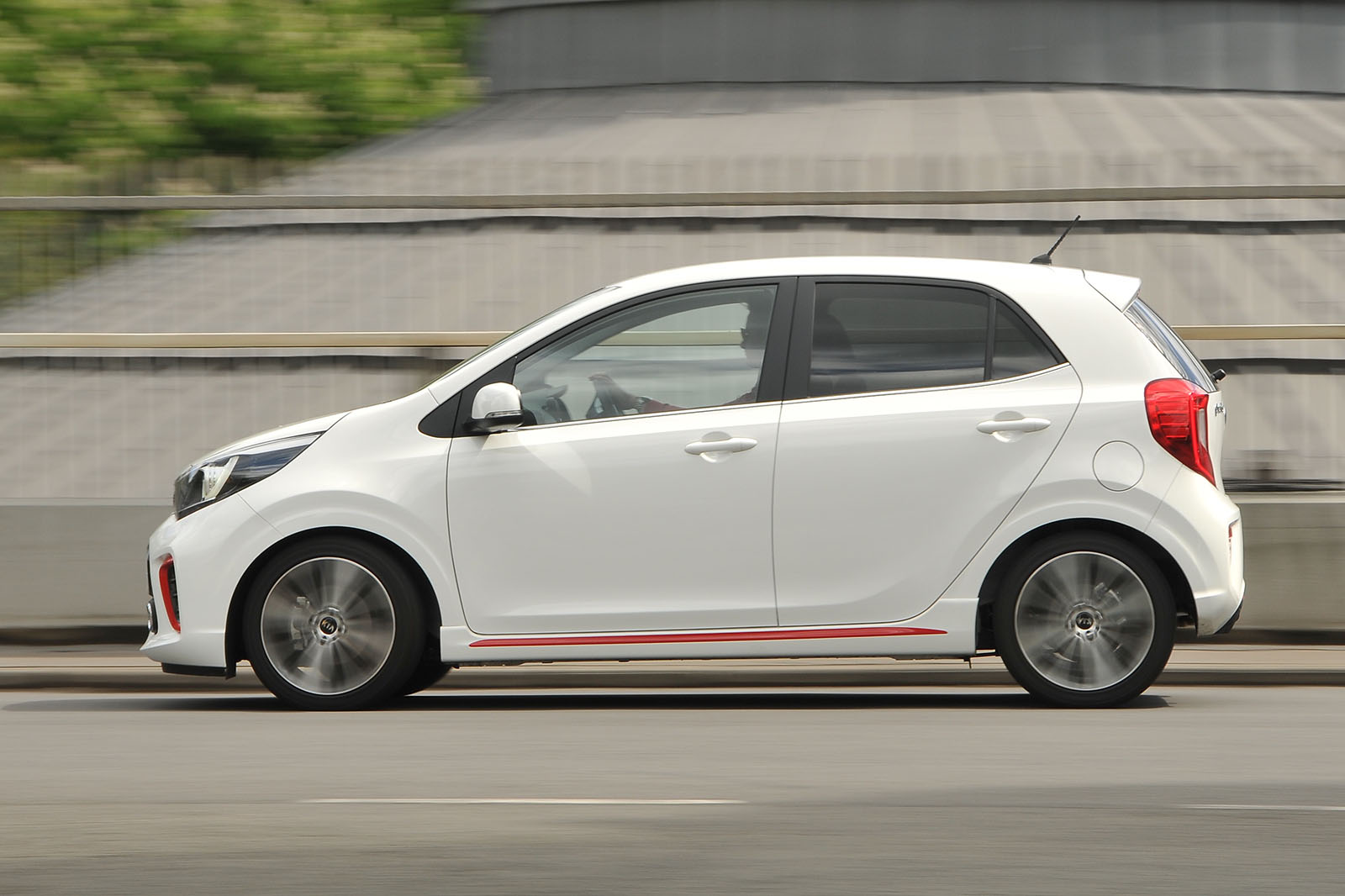 Those young buyers might be a little less impressed with the interior spec. The Picanto is available in the UK in five trim levels – 1, 2, 3, GT-Line and GT-Line S. Oddly, aside from the styling cues, the GT-Line's tech is based on the mid-level 2 trim.
That means the GT-Line features black and red faux leather seats and stainless steel pedals – but doesn't get the 7.0in colour touchscreen available on the 3 and GT-Line S. The system that GT-Line does get features Bluetooth, but you suspect smartphone-savvy 20-somethings might prize the built-in sat nav and Apple CarPlay in 3 trim as much as, if not more than, shiny metal pedals.
Regardless of which trim level you go for, the third-generation Picanto features a revised, lighter bodyshell with a longer wheelbase and greater torsional stiffness. Notably, for a city car, an autonomous emergency braking system is standard on all models.