What is it?
The Jeep Compass is the brand's new entrant, or re-entrant, in the most competitive SUV category of all – the compact crossover segment.
Despite its SUV-heavy heritage, the brand hasn't had a rival to the likes of the Nissan Qashqai, Volkswagen Tiguan and Seat Ateca since 2015, when the last Compass was quietly withdrawn from sale.
Jeep has enjoyed recent success with the smaller Renegade, and hopes to sell more of its new entrant in a segment that is expected to account for 300,000 sales in 2017 – the Compass is predicted to sell more than the 14,000 Renegades units that were sold in 2016. The Compass is based on a slightly longer version of the platform that underpins the Renegade, which also makes it a relative of the Fiat 500X.
UK buyers have a bit longer to wait until they can get into the Compass, however. Although it first appeared in production form at the 2016 Los Angeles motor show, and then in European spec at Geneva in 2017, the Compass doesn't go on sale in the UK until January 2018.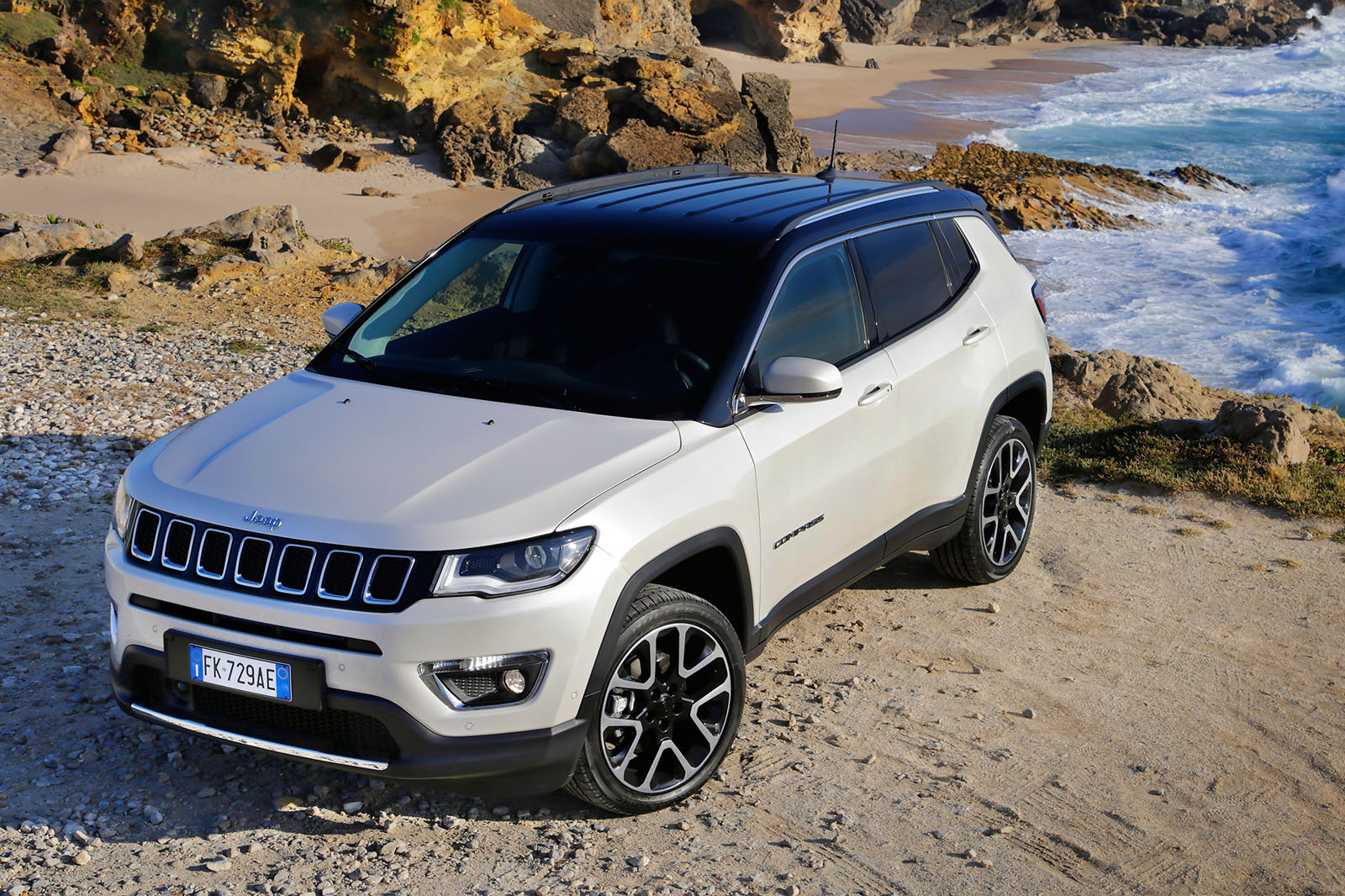 Because of this, we also have a little longer to wait for pricing and UK performance and economy stats, all of which are set to be confirmed in autumn of this year.
As well as the standard, more road-oriented version that is expected to account for the majority of sales in the UK, Jeep is also offering the Trailhawk, a more hardcore version with higher ground clearance and more off-road tech.
The standard version is likely to make up a greater proportion of sales, though, and comes with the mid-range diesel engine, all-wheel-drive technology and a nine-speed automatic gearbox.