Why we're running it: to find out if a new platform and PHEV power has made the Jaguar E-Pace fully fighting fit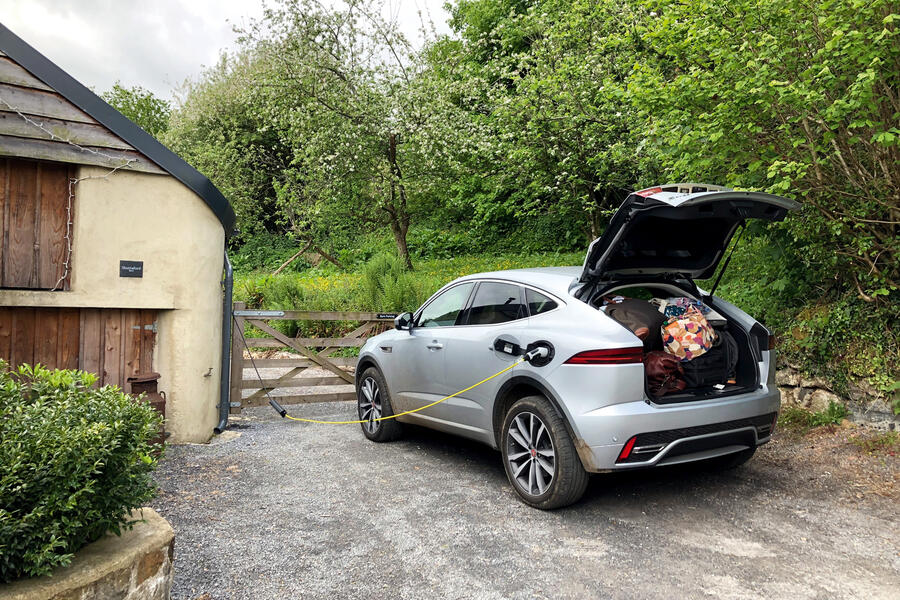 A long-awaited holiday to Devon recently provided me with an ideal chance to test all of our Jaguar E-Pace's capabilities, from motorway muncher to rural daily driver.
First came the challenge of packing everything for the week, as this SUV's packaging is one of its weaker points, with a boot smaller than the BMW X1 and Volvo XC40.
Our friends at What Car? measured its size like this: it will take six carry-on suitcases below the parcel shelf, compared with eight in the XC40 and nine in the X1.
On the plus side, the boot is a useful square shape with a wde recess and no lip to make loading and unloading awkward. Plus, I know that it can take golf clubs, because I saw a live attempt to load a set by my dad when contemplating his next car.
I decided it would be better to pack a few smaller bags rather than medium suitcases to make the best of the room and took out the parcel shelf for more freedom. With a mixture of boot space and one side of the rear passenger space, everything went in comfortably and I could still see out the back.
On the road, we cruised out of London in EV mode, fully charged to 34 miles (official WLTP electric range is 39 miles), before going into hybrid for the long M3 stretch and then the endless A303 westward.
The knees of my 6ft 2in partner weren't touching the glovebox with a child seat behind, but they weren't far off.