What is it?
Here you see the new, Nissan Juke-rivalling Hyundai Kona compact SUV in prototype form.
Not the camouflage-livery or covered-up bumper type of prototype, but the sort that isn't quite the finished product, and is still being fine-tuned for the firm's domestic South Korean market, let alone the British one.
Like most crossovers in its class, the Kona is aimed squarely at the 'urban' family market, albeit with styling that plays to the off-road origins of the category and available with four-wheel-drive.
Hyundai to expand SUV range with Kona EV and two new models
Our test car had a 174bhp 1.6-litre turbocharged petrol engine - the higher-powered of the two petrols that will be available at launch in the UK - four-wheel drive and a seven-speed DCT automatic gearbox.
The other engine is a 118bhp 1.0-litre, which will come with two-wheel-drive and a six-speed manual. A 1.6-litre diesel engine is on its way to Europe in 2018, although it's still not comfirmed if it will come to the UK.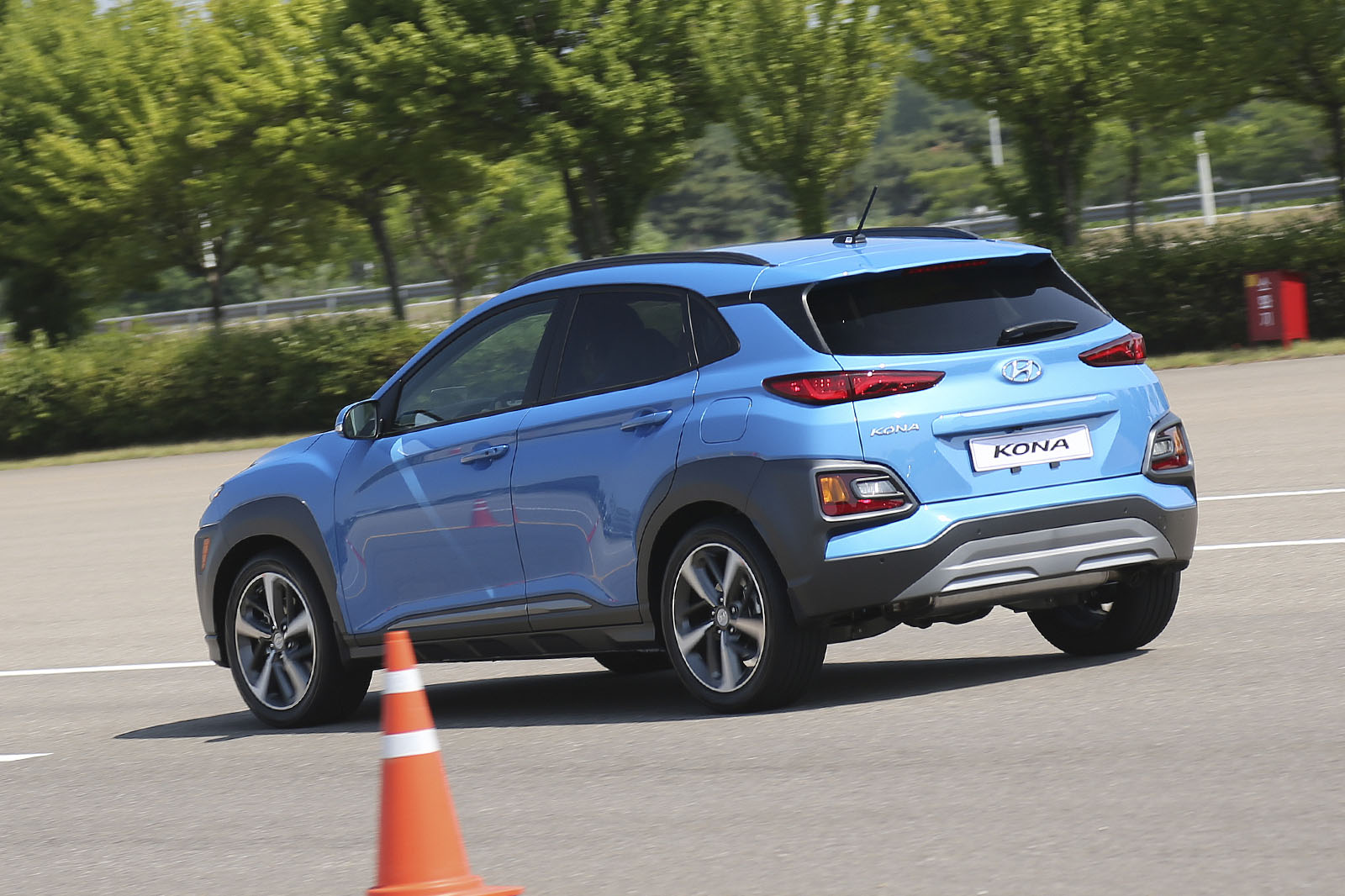 The Kona was conceived as a global car, with the ride and suspension – focused primarily on comfort and agility – to be adapted for each market. We tested a car with South Korean-spec suspension, which is focused on a 'nimble' ride, according to Hyundai engineers. European cars will be set for 'fun', apparently, with the focus on agility through adjustments to the steering and rear suspension.