Why we ran it: To see if the Honda Civic could save the everyday family hatchback
Life with a Honda Civic: Month 4
Over 5678 miles, this humble family hatchback demonstrated what other cars, and other drivers, are missing - 6 February 2023
We started this series of long-term reports by asking if the Honda Civic can save the hatchback. Well, the short answer is that it bloody well deserves to.
Rarely has a car as 'ordinary' as this elicited so much support and fondness in the office. I have a sneaking suspicion part of that is because it's a hatchback and not an SUV. We all know which way the wind is blowing, but that doesn't mean we can't occasionally walk into the headwind.
But I also know we wouldn't be so effusive about the Civic if it also wasn't a great car. Normally, during a long-term loan, 'your' car gets driven by others and, because they haven't lived with it, they can come back with negative comments. Foibles the owner has learned to ignore. But that has never been the case here. Even Jeremy Clarkson, he of the anti-Prius and hybrid brigade, raved about the car in his Sunday Times column. Rare praise.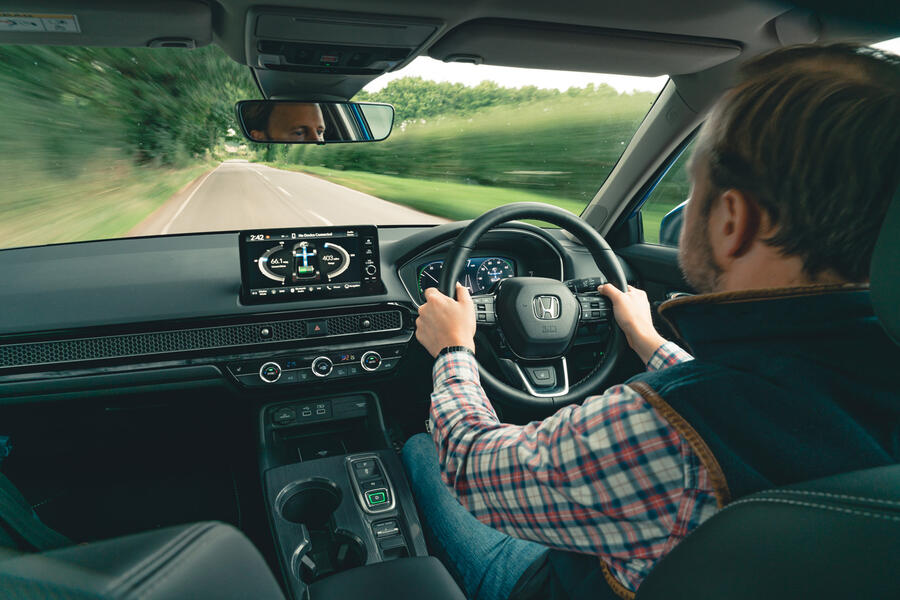 It's the effortless nature of the Civic that I'll remember most. We covered just over 5500 miles and it never caught me unawares – jump in, stab the start button and press 'D'. Such ease is maybe nothing new in modern cars. Heck, in an EV you often don't even need to hit 'start'.