Why we're running it: To discover whether this sharply styled crossover is Toyota's most appealing petrol-electric hybrid yet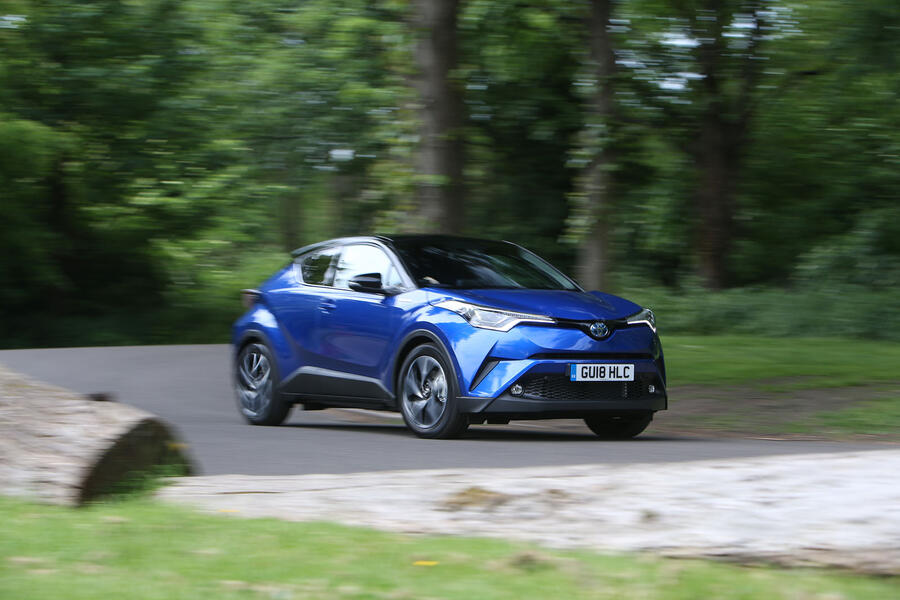 Life with a Toyota C-HR: month 6
Our C-HR's striking looks are starting to make an impression - 7th November 2018
Maybe it's because I'm driving one, but I'm noticing more and more C-HRs on the road.
The more I see them, the more the styling has grown on me; it's a distinctive look that's so unlike anything else in Toyota's range and far more exciting than a crossover deserves to be. While our hybrid model might share its drivetrain with the Prius, no one treats you like an Uber driver when trying to change lanes or pull out of junctions.
It has made me drive a bit like one, mind. If the continually high engine revs, courtesy of the CVT gearbox, weren't deterrent enough against flooring it away from every set of traffic lights, the instrument dials make you painfully aware the instant you're not running on battery power. The whole point of a car like this is to be efficient, and it seems to have subconsciously persuaded me to drive it in the manner to which the powertrain is accustomed, with as little assistance from the petrol engine as possible. It has made a difference to my wallet, too: the C-HR is edging close to 50mpg, and my visits to the pumps are less frequent, despite my central London commute and plenty of motorway miles.