Why we're running it: To discover whether this sharply styled crossover is Toyota's most appealing petrol-electric hybrid yet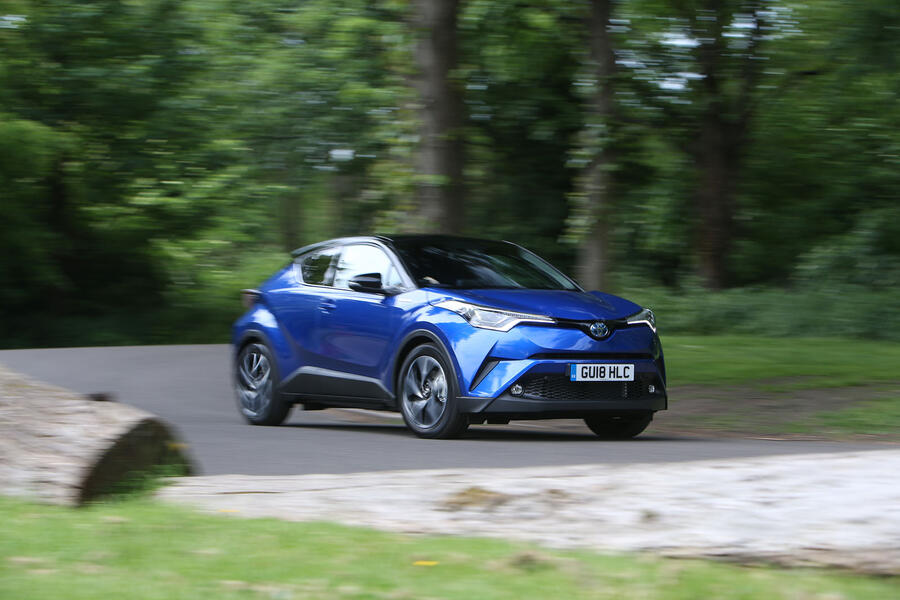 Life with a Toyota C-HR: Month 2
How to channel your inner Jackie Stewart without getting egg on your face - 4th July 2018
Now that the high-riding hybrid hatchback has been with us for more than a month, we've been able to subject it to some more of the 'real world' tests that your average family car would have to cope with.
As you'll note from the test data below, the average fuel economy has taken a slight knock now that I'm pelting up and down the M3 on my commute five days a week. On those journeys, I'm relying more heavily on the petrol engine.
Obviously that's the power source that the C-HR decides it needs to call upon for 70mph driving, but I'm at least partly to blame – being the person making the control inputs. I had hoped my driving would be sufficiently conscientious to tease the fuel economy up into the mid-60mpg region. I clearly need to become a scholar of Sir Jackie Stewart and his theory of driving more smoothly by imagining you have an egg betwixt the sole of your right shoe and the throttle pedal.