Why we ran it: To discover whether this sharply styled crossover is Toyota's most appealing petrol-electric hybrid yet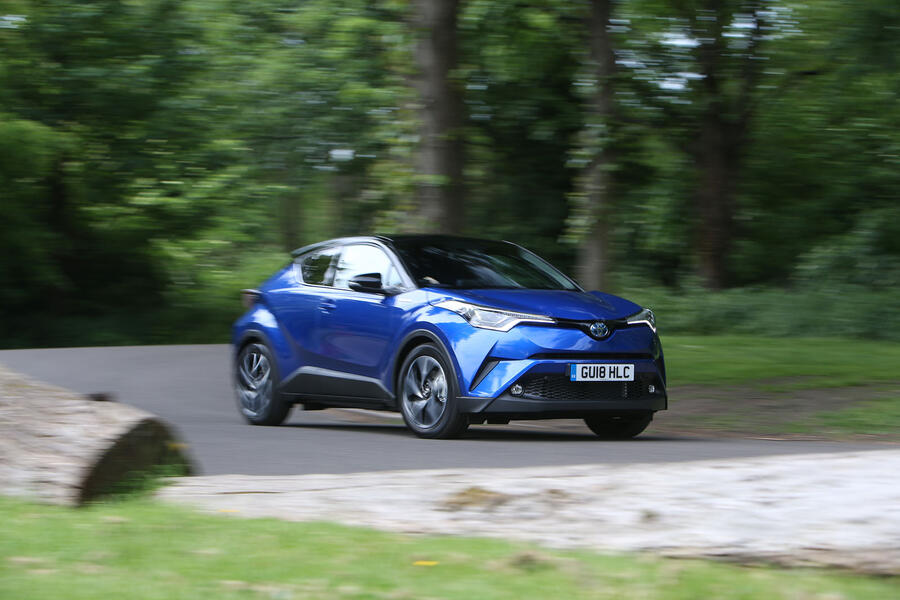 Life with a Toyota C-HR: month 6
Is the C-HR proof that hybrids don't have to be the boring, exclusive domain of private hire drivers? - 27th December 2018
I live in London, so my view of Toyota hybrids has been coloured by dealing with the armada of private-hire Priuses seen on the streets of the capital. Thankfully, the Toyota C-HR is a little bit different.
The C-HR is a quirky crossover with deliberately different styling. Last year the hybrid version was Toyota's second best-selling petrol-electric model, behind the Yaris.
Our now-departed executive editor, Matt Burt, initially ran the C-HR, and it rarely sent him into one of his trademark Cornish rages. That gave me an idea: I'd been running our Ford Fiesta long-termer but found the boot a bit small for my photographic kit (it's a cliché for snappers to say that in long-term reports, but it's true), so I asked if I could swap it for the C-HR and its crossover-sized boot.
I actually quite like the C-HR's bold styling, with all those modern, angular lines. It stands out from the pack which, speaking as a photographer, I'll always welcome. I particularly like the pronounced wheel arches and tapered lines over the rear haunch, which are offset nicely by the two-tone paint(I really liked the Nebula Blue colour and reckon the £545 metallic paint option is worth ticking). Like the Prius, the C-HR looks different, bold and futuristic, but unlike the Prius, it doesn't bring to mind private cabs on their way to Heathrow.
I also wanted to know what it's like to live with a hybrid powertrain. I consider myself a petrolhead and I've been sceptical about whether a full hybrid powertrain such as the C-HR's could be engaging to drive. But much of my daily driving is on tight, congested roads. Matt lives in Basingstoke and was using the C-HR for his motorway commute, which wasn't showing the powertrain at its best. In the city, with stop-start driving, I hoped the system would come into its own.
The C-HR's powertrain won't win over every petrolhead: the engine drones when it kicks in under hard acceleration, and the weight of the car means it's never the most responsive when you put your foot down. But if you accept what the car is and shape your driving style to suit, you become more accepting. It rewards smooth, economical driving, in particular not hitting the throttle too hard in order to remain under electric power when accelerating. And once you're on-board with that, the C-HR is a relaxing place to be.