The new Toyota Prius will go on sale in the UK, Autocar can reveal, having earlier been removed from the market due to higher demand for SUV models.
Toyota originally cited an "evolving UK product strategy and changing market conditions" as the rationale for not offering the new, fifth-generation Prius in the UK when it was revealed last year.
It said at the time: "The new model represents a very different proposition to its predecessor, alongside a clear shift in UK consumer demand towards more SUV-style vehicles."
It added that Prius sales in the UK paled in comparison with its other hybrids, such as the C-HR crossover and Corolla hatchback.
However, the Prius hybrid hatchback will now be offered in the UK, Autocar understands, with an official announcement to follow. The business case for the model is likely to have been bolstered by strong sales of parallel- and plug-in hybrids, both of which had grown in year-on-year market share in the UK by the end of September.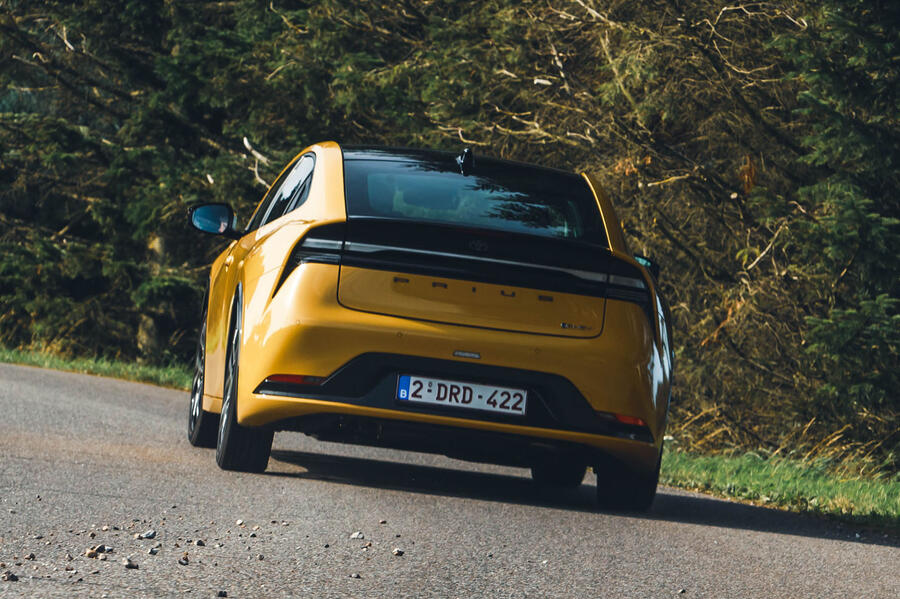 The new Prius is based on the latest version of the TNGA platform, which underpinned the previous-generation model, with substantial modifications to improve stiffness, refinement and stability.
Globally, it is available with two powertrains: a front-wheel-drive 2.0-litre parallel hybrid with 191bhp, and a four-wheel-drive 221bhp plug-in hybrid. The latter can cover 0-62mph in 6.7sec, which makes the current Prius the quickest to date.
The PHEV also receives a 13.6kWh lithium ion battery that is officially capable of providing 53 miles of driving under electric power alone.
A solar panel on the roof is said to add enough energy for up to around 777 miles of electric driving annually, but it is not yet confirmed whether this functionality will be available in the UK.
Inside, the Prius has been reinvented with a focus on material quality and driver comfort. A 7.0in digital driver display is fitted as standard, positioned to minimise distraction while on the move, and paired with a new-generation central infotainment screen based on that from the latest Corolla and Toyota RAV4.