Why we're running it: To live with Europe's bargain-priced, best-selling retail car and see if it lives up to the bullish road test claims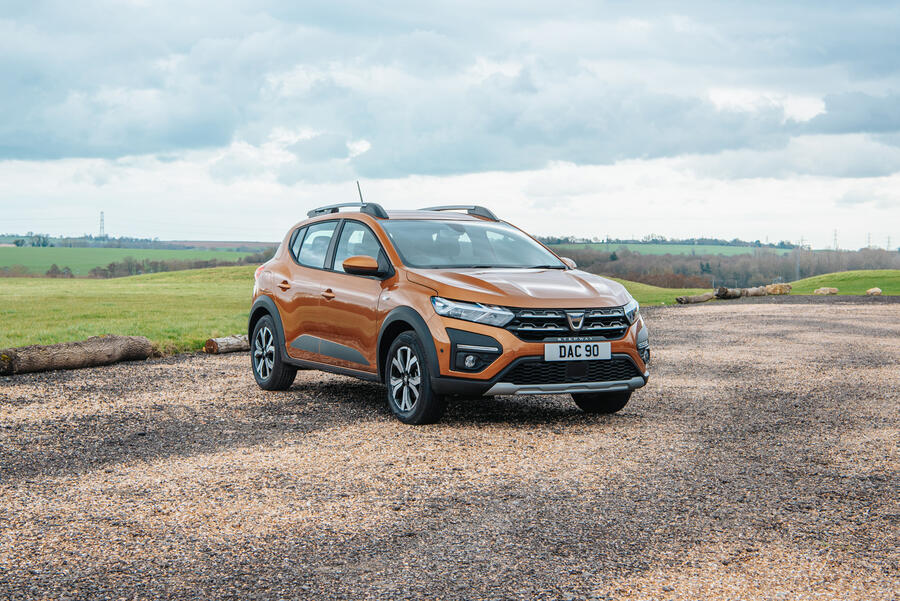 Life with a Sandero Stepway: Month 3
The only option - 17 November 2021
I'm so plugged into Dacia's 'all that you need and nothing that you don't' ethos that I tend to tell even non-car-loving friends about it quite a bit. And do you know what plays best with them? Hearing that if you buy a new Sandero Stepway TCe 90 Prestige like mine, you can specify only one option: a full-size spare wheel (replacing a tyre repair kit) for £250. They really love that.
Mileage: 12,050
Impressive economy - 27 October 2021
Concerned by problems of finding fuel, I set off on a 190-mile return trip to London from Gloucestershire, doing my best to save fuel while staying on schedule. Efforts were aided by sundry 50mph and 60mph restrictions on the M4, but the result – 75.8mpg – was still pretty good, I think. It later fell into the 60s when we struck strong headwinds.
Mileage: 11,202
Non-stop odometer - 6 October 2021
The Sandero keeps accumulating miles at breakneck speed, for two important reasons. First, it always seems to be convenient in conflicting roles, such as easily carrying four adults while fitting down narrow suburban streets. Second, it's frugal and has a fairly big petrol tank, so it hardly ever seems to need refuelling, which is especially handy in the present circumstances.
Mileage: 10,340
Life with a Sandero Stepway: Month 2
Not so lesser-spotted any more - 18 August 2021
I'm starting to see new-shape Sanderos all over the place – and a lot of them in the bronze hue of mine that suits it so well. People you meet in a Dacia treat you in two different ways: those who appreciate its great value are respectful, while the quick and impatient imagine you will hold them up – or perhaps they just want to pass you for reassurance that it was worth all that extra money.