Why we're running it: To find out if BMW has finally created a credible alternative BMW to the Merc S-Class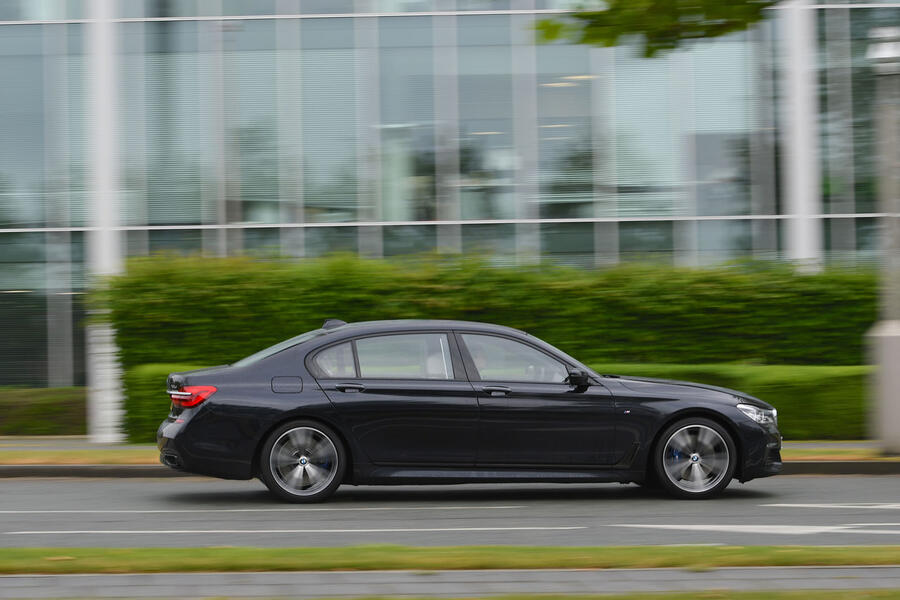 Life with a BMW 740Ld: Month 6
Our 10,000 miles in a 740Ld reveals that BMW's flagship is better than it has ever been - but there is room for improvement - 30th January 2018
Almost a decade ago, I ran another diesel-powered 7 Series on this very fleet and it didn't end happily. It was too complex to operate, too uncomfortable to ride in and too lacking in character and I barely looked back the day they collected it.
By contrast, the 740Ld M Sport is still with me as I write this, but will be gone by the time you read it. And it is with feelings of genuine warmth and admiration that I shall see it go.
Indeed, of all the cars I've run on this fleet over the years, it's possibly the one that most exceeded my expectations. Having already driven it, I knew it to be not only a decent car but also the best Seven to date, yet it has taken eight months and 10,000 miles to appreciate just how good it is. Good enough, indeed, for me to understand entirely why someone might choose one over a Mercedes-Benz S-Class even if, ultimately, I wouldn't quite agree with them.
And I'm pleased to say the car was put to proper use. Resupply dashes up to one daughter at uni in Durham, a long, dull drive across the Irish Republic to watch the other one row, a high-speed run through the night from home to Spa to get there in time for qualifying, and any number of pre-dawn airport runs. It did the lot. And it excelled at almost all of it.
It did some other stuff, too, like convince me of the folly of demonising diesel. For a high-mileage user who neither lives in nor travels to town if it can possibly be avoided, the 740d's gutsy motor was simply outstanding: it provided acceleration you'd have been pleased to find in a Ferrari 30 years ago, absolute smoothness and fuel consumption that only dipped below 40mpg for any material period of time when others were using it. Once, without trying particularly hard, it covered over 800 miles between fills.
BMW has also finally figured out how a true luxury car should ride, even one with a propeller on its nose. It's not quite as bafflingly pliant as an S-Class but nor would the S-Class dispatch Snowdonia in the same deft manner as did the 740Ld on one blast across Wales to Anglesey. With four-wheel steering – which I'd consider mandatory for anyone who cares about driving – it retains enough composure to still pass for a driver's car and, therefore, a BMW. In other words, a balance the 7 Series has spent over 30 years searching for has finally been struck.
But perhaps its greater achievement is how the car has been made wildly more complex under the skin yet become so much simpler to operate. Indeed, I'd say it now leads the field in this regard, with neither too many buttons nor too few, and an entirely intuitive operating system.