What is it?
Anyone who's been waiting for just the right opportunity to announce his own Patridgian command of the history of the BMW 3 Series may know the gospel truth on this one, and so I stand to be corrected, commenters.
But now may very well be the first time since 1977 that BMW finds itself without a rear-driven, straight six petrol-powered version of the 3 Series with which to tempt self-confessed petrolheads and aspiring executive managers alike.
Does that seem as odd to you as it does to me? And might it put off a few keener drivers shopping at the upper end of the model range?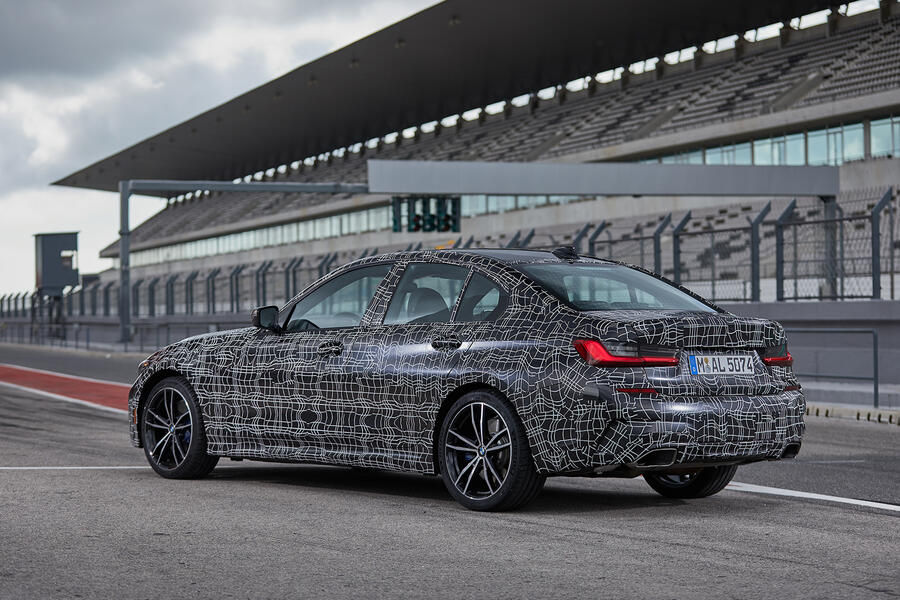 Previous test experience suggests the 255bhp turbocharged four-pot in the 330i is certainly no second-rate motor, and neither, for that matter, will the diesel straight-six in the 330d be.
Even so, you can't help feeling that there's something about the enduring driver appeal of the 3 Series that has for so long depended – at an increasingly rarified level perhaps, but nonetheless at some level – on the combination of 'standard drive' and an equally powerful and smooth inline six-cylinder petrol engine. And that something would seem to heap rather a lot of pressure on the M340i xDrive - soon to become, for a few years at least, the headline M Performance act in the 3 Series range - to really deliver as a driver's car.